Full-Time Faculty, Lawrence Kinlin School of Business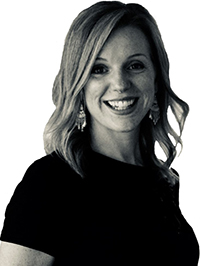 Simone joined the Lawrence Kinlin School of Business in 2012. Simone has an Honours Bachelor of Arts with a Business Administration Degree from Wilfrid Laurier University. She also has a Masters Degree in Communications and Technology from the University of Alberta. Simone is a senior marketing professional with proven success in establishing and leading the execution of core objectives across all elements of the marketing mix.
Her experience includes a mix of strategic marketing leadership with expertise in Go-To-Market strategies, B2B campaign and content strategy development, integrated marketing and communications, customer relationship management, and cross-functional program management. Her positive energy and strategic vision have turned around a number of under-performing SaaS brands and marketing teams.
Simone has a passion to inspire Fanshawe students in the strategic marketing, marketing communications, and the customer relationship management field. In addition to her teaching duties, Simone sits on the Women in Communications and Technology Board of Directors.
Contact Information:
Simone Moreau-Rodgers
Marketing Professor
Tel: 519-4524430x 2862
Email: smoreaurodgers@FanshaweC.ca