Professor, Lawrence Kinlin School of Business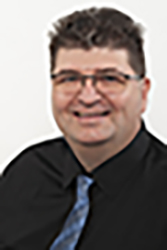 Dr. Todd Kanik is a professor of Marketing in the Lawrence Kinlin School of Business at Fanshawe College where he also holds the appointment of Research Coordinator. Prior to joining the Lawrence Kinlin School of Business, Dr. Kanik held leadership roles with several major corporations in marketing, operations, and business analytics. Dr. Kanik earned his Ph.D. from the University of Southampton.
Dr. Kanik teaches the Capstone and Advanced Topics courses in the Honours Bachelor of Commerce Degree, Digital Marketing stream, and web/data analytics in both undergraduate and graduate programs. He created the Business Analysis graduate program and oversees the Digital Community Consultancy program offered by the Lawrence Kinlin School of Business.
Dr. Kanik's research interests include quantitative and qualitative analytics, consumer segmentation models, data visualization, and strategic marketing. He has received funding from both the public and private sectors to support his research and has supervised graduate and undergraduate student research projects.
Dr. Kanik is published in the fields of marketing and management in journals including the Social Science Research Network (Elsevier) and provides journal peer review for several publications.
Contact Information:
Todd Kanik, PhD
Professor and Research Coordinator
Tel: 519-452-4430 x2823
Email: tkanik@fanshawec.ca
www.fanshawec.ca