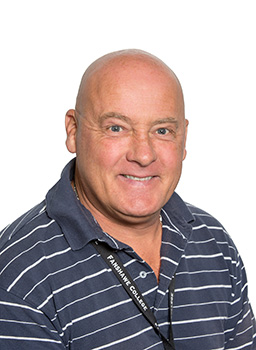 Hello, I'm Ralph Schramowsky. I am currently a professor for the Lawrence Kinlin School of Business. I joined Fanshawe in January 2013 and have had the pleasure of teaching "The Mutual Funds of Canada" program, Strategies for Success and Customer Service. I am a graduate of Conestoga College and have a diploma in Business Administration, Marketing Major and currently hold my mutual fund licence.
Prior to joining Fanshawe, I have a very successful career in banking. I have in total 26 years of banking experience through Canada Trust and then TD Canada Trust. I have held every position know to retail banking including the last 11 years as branch manager. I was also part of a corporate team that developed and then taught the sales software system currently used by TD Canada Trust.
I am currently a board member of Pearce Williams Christian Centre and in the past have sat as a board member for The United Way  (Elgin/St Thomas) and Junior Achievement London.
Contact Information
TEL: (519) 452-4430 ext. 2832
EMAIL: rschramowsky@fanshawec.ca