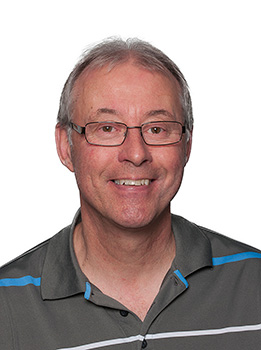 Clyde Walton is a Professor in the Lawrence Kinlin School of Business, with teaching responsibilities in the areas of Entrepreneurship, Marketing, Small Business Management, Customer Relations, Organizational Behaviour and Supervisory Management. He joined the faculty in January 2013.
Prior to joining Fanshawe, Clyde worked at Mastermind Toys, where he was the Manager of the London North location, providing leadership and coaching to 35 employees in a fast paced modern facility. Prior to joining Mastermind, Clyde planned, launched and successfully managed a start-up specialty toy retail destination - The Toy Shoppe of London. Over an 18 year span grew the business from a 2,000 sq. ft. location to a 9,400 sq. ft. third location serving London and surrounding area. Through a wide variety of marketing and branding strategies, coupled with the sourcing and importing of unique items from around the world, delivered a one-of-a kind family friendly shopping experience.
Clyde has also taught the Municipal Administration Program at Fanshawe College and has been featured in several media outlets including Business London, The London Free Press, CJBK Talk Radio, the New PL and Canada AM. He has served on the board of The Business Club of London and is the Past President of the East Williams Optimist Club.
Contact Information
TEL: (519) 452-4430 ext. 2832
EMAIL: c_walton3@fanshawec.ca