Researchers: Prof. Martin Volkening and Dr. John Makaran
Partner: London Hydro
This project was an investigation into the feasibility of using a solar energy station as a peak shaving system for the local distributing company (LDC). This project created a control algorithm to decide the amount of power kept in the battery storage with the ultimate goal of maximizing the benefit of solar power in the energy market.
In partnership with London Hydro, this project delivered the control algorithm as the first step towards building a solar power station prototype of 3kW and to subsequently verify the power control on the prototype system.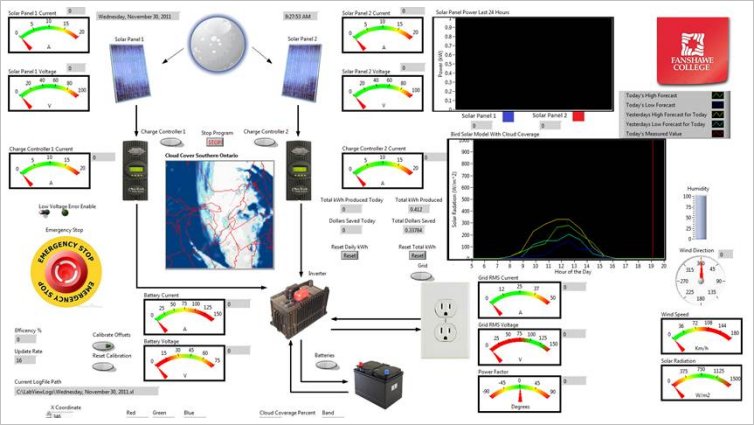 Funding for this project has been provided by NSERC, London Hydro and CONII.