Researcher: Prof. Martin Volkening
Partners: Arntjen Solar and Woodstock Hydro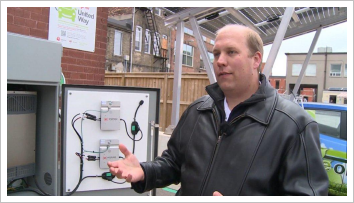 Developments into the smart grid have opened new doors regarding power consumption and distribution. Smart microgrids have become an appealing venture, as utilities begin to move away from large-scale power generation and consumption. The microGRID project, Whites Lane, is a grid-tied storage system that provides dependable solar energy, delivering customer control and power flexibility in an adaptive infrastructure.
The control algorithm developed by Fanshawe College researchers will allow the local distribution company (LDC) to sell excess power to the grid.
Funding for this project has been provided by NSERC.