Public Relations - Corporate Communications
Kristy Smith - Graduate 2013
Current Employer: ClevrU Corporation, Digital Marketing Specialist
"I graduated from the CC/PR program knowing that I was prepared to enter into the field with leading industry knowledge, practical experience and a professional portfolio that highlighted my skills. The variety of courses allowed me to understand what area of communications I enjoyed most. The instructors were outstanding in offering their experience, advice and networks- they truly wanted the students to succeed after graduation."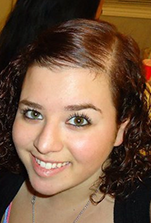 Joanna Burke - Graduate 2012
Current Employer: Habitat for Humanity Wellington Dufferin Guelph, as the Marketing and Communications Coordinator.
"The Corporate Communication and Public Relations program at Fanshawe was a great experience that helped build my professional career and set me up for success in the workplace. Each teacher brought a unique skill set and focus to the program which created a great balance.  I wouldn't trade this experience for anything!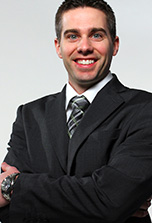 Ben Jackson - Graduate 2003
Current Employer:  Voices.com
"Fanshawe College's Corporate Communications and Public Relations program provided me with valuable tools that helped me to gain employment in the marketing sector. The education I received through the CC&PR program not only advanced my career, it also helped me grow my professional network. I am proud to say that I continue to do business with those I connected with during the program. Taking CCPR was a great investment in my education and career."
Marcia Steyaert - Graduate 1997
Current Employer: Western University (1998-present)
"The CC & PR program truly gave me my career start. My internship with the MS Society provided me the opportunity to gain experience and prove myself, and happily it turned into a full-time position there, which then led me to embark on a fantastic career at Western.
I highly recommend the program to anyone wanting to break into the world of communications and public relations."
Public Relations - Corporate Communications program information.