Leigh-Ann Waller
Leigh-Ann's love of fashion, art and design began when she was a young girl. She was supported and encouraged by her family to pursue her desire to learn more about art, design and fashion.
After graduating from high school, Leigh-Ann enrolled in the Fashion Design program at Sheridan College to follow her passion and gain the skills needed to become a fashion designer. Leigh-Ann has worked as a designer for several companies including: Ma Cherie, Protexion Products Inc. and Coquette Lingerie.
In 1998, Leigh-Ann was hired part-time to teach the Computers for Apparel Manufacturing courses. It was her success at teaching that caught the school's attention to hire Leigh-Ann as a full-time faculty in 2000. With her enjoyment of the position, dedication to student success, along with consistently striving for excellence, Leigh-Ann has been co-ordinating the program since 2003. In 2007, Leigh-Ann won a ministry award called Leadership in Faculty Training Award (L.I.F.T.)
In 2015, Leigh-Ann was appointed the lead faculty to develop a new program called Design Foundations. The Design Foundations program was successfully launched in 2016. Supported by a faculty team with a passion for art and design, students experience a year of goal-setting, learning new skills and refining existing foundational design skills. Leigh-Ann is committed to provide a premier hands-on learning experience to support Design Foundations students plan for their career-directed program.
Leigh-Ann states, "I enjoy sharing, teaching and walking beside my students as they learn the skills that will ultimately lead to their success."
Monica de Wit
Monica de Wit has spent most of her professional life in the design world. She has a BAA in Fashion Design and a Diploma in Interior Design. Monica started her career over 20 years ago in the fashion industry and held roles such as Merchandiser, Stylist, Product Developer, Creative Director and Retail Manager. It was a very natural shift for her to apply her knowledge of textiles, colour theory and design to interiors, and in 2015 founded her own company which she manages alongside teaching. Monica has taught in the Fashion Design and Fashion Marketing and Management programs at Fanshawe College, and is now a professor in Design Foundations.
Wendy Sperry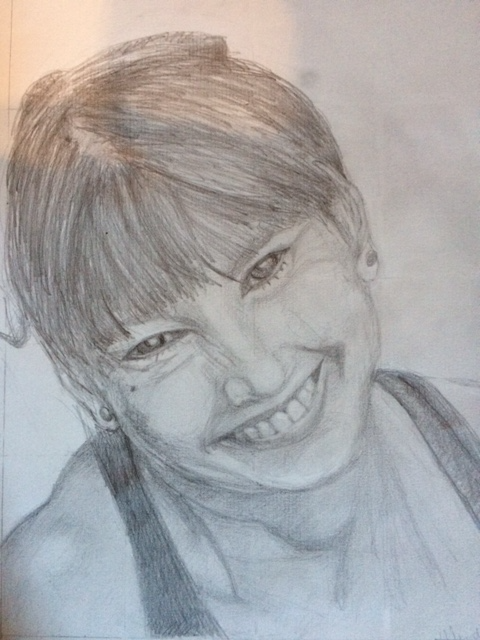 Wendy is a full-time professor at Fanshawe College where she has taught in the Fashion Marketing and Management, Design Foundation and the Fashion Design programs. For the past 28 years, she has been dedicated to inspire students to see a broader perspective of the world through travel. Wendy has gained international experience teaching Fashion Design in India, and has been instrumental in developing courses in which student travel to Paris and Italy.
A graduate herself of the fashion program at Fanshawe, Wendy has gained knowledge and experience about the fashion industry by designing, manufacturing and marketing a high-end line of children's clothing across Canada.  She is passionate about design and fostering creativity believing strongly in the nurturing the creative process.
Deb Trotechaud
Deb made her start teaching in the Fashion Design Program at Fanshawe College where she is now a full time professor in the Fashion Marketing and Management Program and The Design Foundation Program.
 After graduating from the Fashion Design Program at Fanshawe College Deb designed and manufactured high-end children's clothing across Canada for seven years. Her work was exhibited at the Royal Ontario Museum and showcased in many magazines. Deb's creativity and passion for merchandising and design came naturally; this combination was an integral piece in selling the line. She also gained a wealth of knowledge and experience from owning and operating her own stores in London and Toronto.
Deb later moved into the corporate head office world, working for large retailers doing training and leading visual teams in store openings, store planning and operations. This career gave her many opportunities to travel and gain complete knowledge and understanding of branding and the global market. Deb has achieved many awards within the industry.
Deb's specialties include Technology in computer Basics, Design Principles, Dynamics of Fashion, Styling for Photography, Event Planning & Promotion, and Portfolio Development.
Deb has built strong partnerships within the fashion industry and community. She is involved with many charities - Wrap Around, The Children's Museum, Paws United Animal Rescue,  Goodwill Industries and My Sisters' Place to name a few.
"I love teaching what I know, sharing my experiences, and watching the students grow and succeed. I find the students really inspiring and they motivate me to be the best that I can be"
Guy Gibson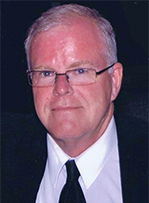 Guy Gibson is a full time professor at Fanshawe College where he has taught in almost all of the design programs over more than 30 years. The first 20 years, he was Professor and later, Coordinator of the Industrial Design program. He has since been deeply involved in the Interior Design and Decorating programs. Guy has written several textbooks on diverse subjects including ergonomics, design history, visual thinking, design methods, computer-aided design, manufacturing technologies and design rendering.
A graduate of OCAD and Carleton University, Guy earned broad experience in graphic design, product design, furniture and transportation design in Toronto before coming to London.  In London, he has worked with local industries including agriculture, metal manufacturing, exhibit marketing and medical equipment. Guy has worked as a consultant to many companies including Air Canada, 3M, Transport Canada, VIA Rail, Ontario Bus Industries, Museums Canada, Ontario Tourism, Rideau Hall, Ontario Place, Hardi Sprayers, the United Nations Environment Program and Calgary's Stampede.
Janice Johnston
Janice has worked and volunteered her talents in the arts for over 25 years, winning design awards for creating theatrical sets, props and costumes.  As the former Vice President of the Board of Directors of the Arts Project, an arts incubator in London, Ontario,  and current producer of the stage show aspect of the Unity Project 'Up With Art' fundraiser to aid those experiencing homelessness, Janice brings a passion for the integration of community and creativity to her teaching.
Using community connections, Janice is able to introduce the students to local designers in various fields of design and make connections with non-profit fundraisers to create designs with real world purpose and client feedback.  
Janice is the proprietor of J. Johnston Media and has recently obtained a Masters of Art degree in Film Studies from Staffordshire University in Stoke-on-Trent, UK.  She has created documentary films with grants from the London Arts Council and integrates these skills into her teaching through presentation exercises and creation of multi-media teaching tools. 
A professor with Fanshawe College for 6 years in Fashion Merchandising, Design Foundations and Fashion Design, Janice is always developing new teaching methods to provide the students with interesting ways to develop creativity, skill and confidence for a future in their chosen field.