Gary Spearin   MFA, BFA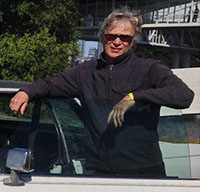 Visual Art is a challenging form of thinking, a discipline of making, an emotional and political engagement with oneself and one's culture.
Professor at Fanshawe College since 2003, previously taught at NSCAD University, University of Lethbridge, Western University, McMaster University, and Dundas Valley School of Art.
Spearin's paintings encapsulate the conceptual, the political, the body, and the psychological through a visually expressive painting rigor. Spearin's site-specific installations, since the 1980's, balance inquiry of context with viewer involvement. An entirely different approach is used in his photographic work in which personal spontaneous engagement of everyday life produces images from, not of, our environments.
Canadian. MFA - University of Guelph, BFA - Nova Scotia College of Art and Design, Art Foundations - Dundas Valley School of Art. Art practice has extended throughout Canada, United States and Europe, with Canada and Ontario Arts Council Grants, public commissions, solo and group exhibitions, art residencies, and artworks in public and private art collections.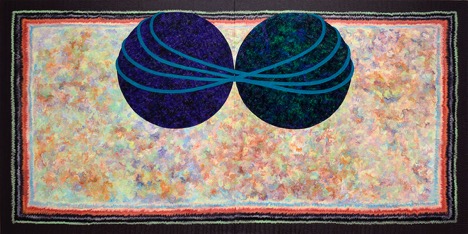 Quiet Illusion   oil canvas, diptych,  72" x 144",  2015, Gary Spearin
Joscelyn Gardner   MFA, BFA, BA
Born in Barbados, Joscelyn Gardner settled in Canada in 2000 and has been teaching at Fanshawe College since 2003. She has held solo exhibitions in the USA, Canada, Spain, and the Caribbean, including, most recently, her 2016 exhibition Staging Mary Prince at the Bermuda National Gallery. Her prints and multimedia installations have been shown in numerous international biennials (South/ Central America and Europe) as well as in curated group shows in several prestigious museums (Brooklyn Museum, Centre Pompidou). International awards include the Grand Prize of the 7th Biennale internationale d'estampe contemporaine de Trois-Rivières . Her work is held in public collections worldwide including Yale University Art Gallery, Yale Centre for British Art, Museo de Arte Contemporaneo de Puerto Rico, Tropenmuseum (Amsterdam), and Victoria & Albert Museum. It has also appeared in many international art publications and she has presented it in lectures at Yale University and Princeton University in the US, and at universities across Canada. She recently co-edited Art as Caribbean Feminist Practice in Small Axe: A Caribbean Journal of Criticism (Issue 52). Gardner founded the Print London artist collective in 2014 and is currently its Chair. This organization annually hosts The Ontario Miniature Print Exhibition (TOMPE). She is also a member of the Steering Committee of Satellite Project Space, an education-focused art gallery in downtown London.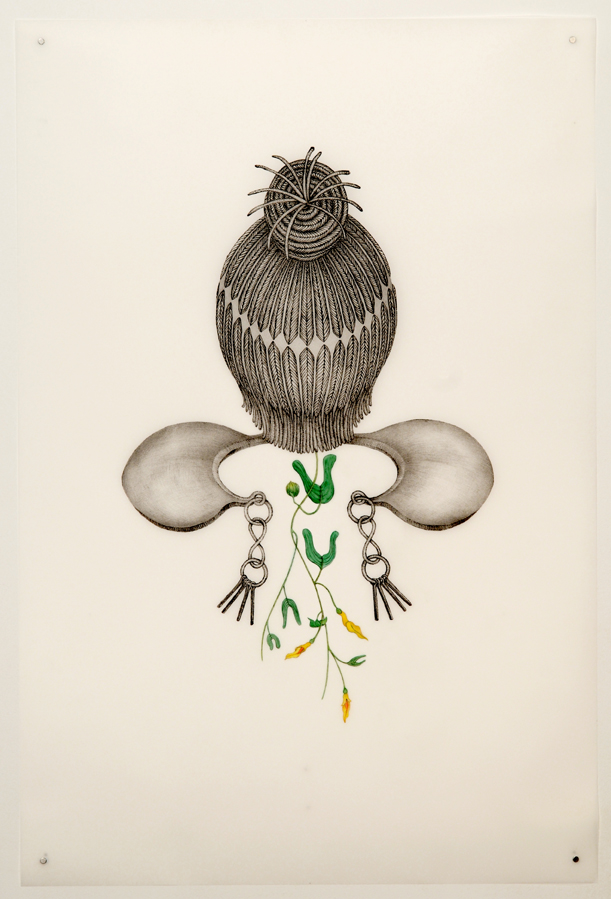 Aristolochia bilobala (Nimine), hand-coloured stone lithograph on frosted mylar, 36" x 24", Joscelyn Gardner, 2011
Marla Botterill   MFA, BFA, CUT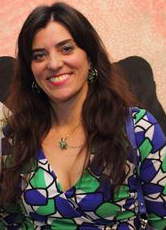 Born on the West coast to parents from the Prairies, raised in the suburbs of the GTA in Ontario, Marla always had a passion for drawing and an overactive imagination.  She studied Fine Art at Queen's University at Kingston where a passion for painting was ignited and she later pursued her Master's degree at the University of Waterloo.  Deeply committed to figurative art and exploring relationships between real and imagined worlds, she delights in the imagination and creative potential in others, which lead to a desire to teach.  She earned a Certificate in University Teaching concurrently with her MFA and was hired to teach drawing at Fanshawe in 2003 and became a full time Professor in 2016.  She spent many years on the Board of Directors at the Forest City Gallery in London, Ontario, including the role of President and is currently on the board of the London Ontario Media Arts Association (LOMAA).  Marla regularly participates in programming juries and has received grants from both the London Arts Council and the Ontario Arts Council.  She has exhibited nationally and internationally and participated in residencies at Takt, Berlin and Fresh Milk, Barbados.
They'll sell you thousands of greens. Veronese green and emerald green and cadmium green and any sort of green you like, but that particular green, never.  (Pablo Picasso)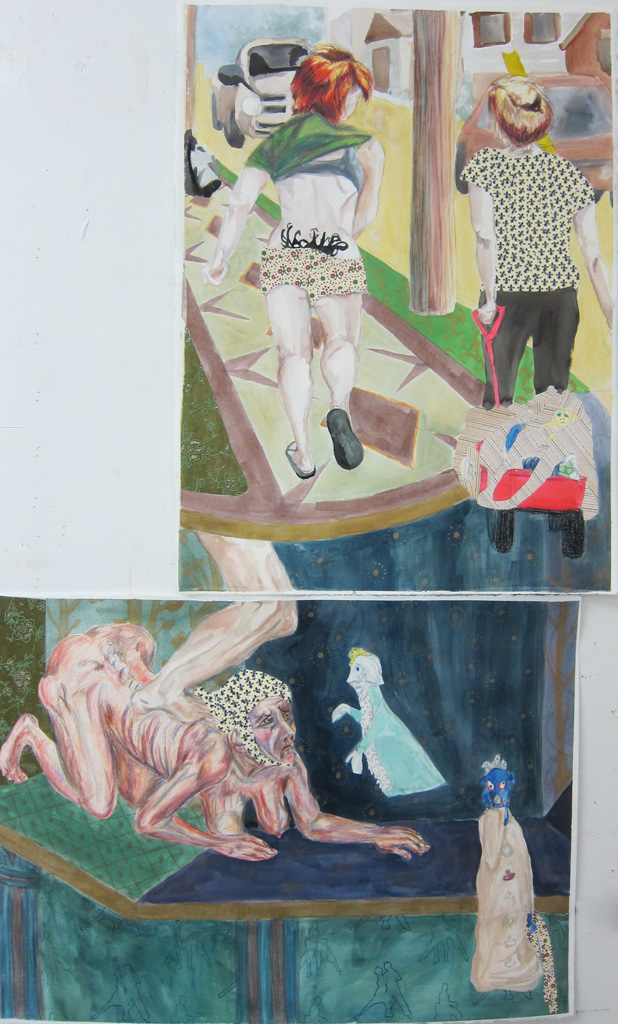 Hamilton Rd.,  mixed media on paper,  52"x33",  2014, Marla Botterill
Benjamin E. Robinson   BFA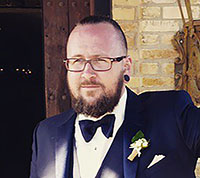 Benjamin Robinson was born and raised in London, Ontario. He received his Fine Arts Diploma from Fanshawe College and his Interdisciplinary Bachelor of Fine Arts from the Nova Scotia College of Art and Design University. Ben has also completed schooling in welding, cabinet making, and graphic design. Fanshawe College has employed Ben in the support role of Technologist for the Fine Art Program for the past 10 years. His work is predominantly sculptural based with ties and experimentation in drawing, printmaking, and video. Exhibiting for the past decade, Benjamin has shown in Rethinking, the Process, and Undoubtedly the Failure at the Anna Leonowens Gallery, Halifax, NS, Multiplicity at Siskind Gallery, London, ON and in both Reconnect and Sketchbook at The Arts Project, London, ON. 
Monolith I (R2),  plywood & concrete,   44" x 10" x 14",  2012, Ben Robinson
Gerard Peter Pas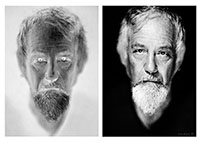 Gerard Peter Pas is an internationally acclaimed visual artist whose art has been exhibited in many of the worlds respected Contemporary, National or Public Museums and Galleries.  His art has been discussed in many leading newspapers, international art periodicals, and his work has been broadcast on all forms of electronic media.  Born in the Netherlands, he currently lives in London, Canada.
Mike Pszczonak   MFA, B. Ed
My practice is becoming increasingly intuitive with a strong concern for process, play, and a material ontology. At the moment, a key motivation in my work is the search for relationships between observation and touch, pictorial and sculptural space, design and architecture, and the way objects inform perception and vice versa.
Mike Pszczonak is an artist living in London, Ontario. He received his Bachelor of Arts within the studio art program at the University of Guelph and his MFA at the University of Western Ontario.