Unleash your imagination!
Explore your artistic potential at one of Canada's top post-secondary schools for interactive media, animation, performance and production programs. On the stage or in the lab, learn how to translate your ideas in powerful ways and change the way others see their world.
Produce. Promote. Perform.
The School of Digital and Performing Arts at Fanshawe College offers diplomas and certificates in 3D animation, costume studies, video game design, multimedia production, web development, 3D visualization, theatre production and performance.
From pixels to plays, we've got what you want.
Plug into our emerging media programs and you'll learn how to bring your ideas to life with the top technology and techniques of the digital revolution. Or cultivate your confidence and perfect your expressive skills while studying the business of performing in our theatre programs. Either way, you'll have access to highly-creative learning environments, dedicated studios and labs and some of the most highly-qualified faculty in the country.
Develop your talents, train with experts and turn your creativity into a career.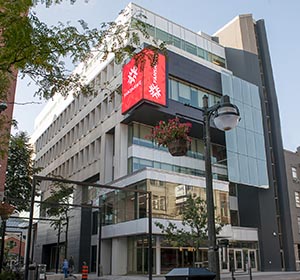 Offered in the heart of downtown London's arts, cultural and digital media hub, our programs blend hands-on training with theoretical study and plenty of real-world interaction with local talent. Tap into an extensive network of industry contacts to gain exposure for your portfolio while making connections to professionals with vision. Discover new ways to communicate ideas, experiment with ground-breaking art forms and open your mind to innovative ways of engaging and expressing.
Whether you want to build apps or build sets, this is the school for you!