Zoe Whittall
Thursday, September 22, 2016
Room D1060, London Campus, 2:00 p.m.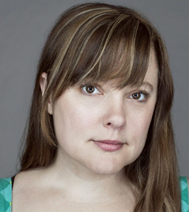 Zoe Whittall's debut novel Bottle Rocket Hearts (2007) made the Globe and Mail Top 100 Books of the Year and CBC Canada Reads' Top Ten Essential Novels of the Decade.  Her second novel Holding Still for as Long as Possible (2009) won a Lambda Literary Award and was an American Library Association Stonewall Honor Book. She is the author of several books of poetry and editor of Geeks, Misfits, & Outlaws (2003). Her writing has appeared in the Walrus, the Believer, the Globe and Mail, the National Post, and Fashion, and she has been a writer and story editor on the TV shows Degrassi, Schitt's Creek, and Baronness von Sketch Show. Born in the Eastern Townships of Quebec, she has an MFA from the University of Guelph and lives in Toronto. See this excerpt from her new novel, The Best Kind of People (on the longlist for this year's Giller Prize) and this review.
Photo Credit: Nikol Minus
Elizabeth Renzetti
Thursday, October 13, 2016
Room D1060, London Campus, 2:00 p.m.
Elizabeth Renzetti is the aut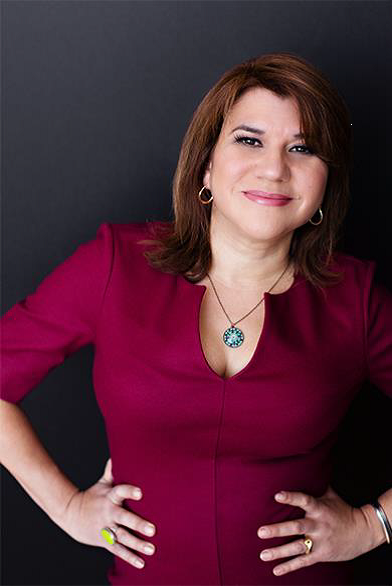 hor of the novel Based on a True Story (Anansi, 2014). She is a columnist with The Globe and Mail and has worked in the paper's Los Angeles and London Bureaus and as editor of the paper's Arts and Books sections.  A National Magazine Award-winning writer and former editor of Elm Street magazine, Elizabeth Renzetti has held a Southam Fellowship and been a Distinguished Visiting Professor at Ryerson's School of Journalism. For recent columns, check here. For more on her novel, see elizabethrenzetti.com or read her own account of Based on a True Story, which starts "I have always been fascinated by liars...".
Photo Credit: Jessica Blaine Smith
Mariko Tamaki
Friday, November 4, 2016
Room D1060, London Campus, 11:00 a.m.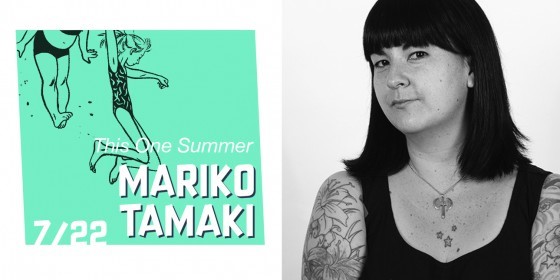 Mariko Tamaki's celebrated young adult graphic novel Skim (2008), co-created with Jillian Tamaki, received a Governor General's Award nomination and won Ignatz, Joe Schuster, and Doug Wright awards and is one of CBC's 100 Y/A Novels That Make You Proud To Be Canadian. Mariko Tamaki has been awarded a Dayne Ogilvy award, created the short film Happy 16th birthday Kevin, and published prose fiction and nonfiction, including the y/a novel (You) Set Me on Fire (2012). Her recent graphic novel with Jillian Tamaki, This One Summer (2014), , has won an Eisner Award, and a Printz Honor (for outstanding y/a  literature) and Caldecott Honor Awards (for exceptional picture book art). Mariko Tamaki's most recent novel is Saving Montgomery Sole (2016).
Seth
Thursday, January 26, 2017
Room D1060, London Campus, 2:00 p.m.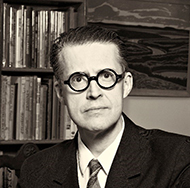 Seth is the cartoonist behind the long-running comic book series Palookaville.  His books include, Wimbledon Green, George Sprott, Clyde Fans and It's a Good Life if you Don't Weaken.  He is the designer for The Complete Peanuts, The John Stanley Library, The Portable Dorothy Parker and The Collected Doug Wright.  A deluxe edition, designed and illustrated by Seth of Stephen Leacock's "Sunshine Sketches of a Little Town" was published by McClelland and Stewart. He has also drawn several covers for The New Yorker, and his cardboard model city, Dominion, has toured Canada and been shown at the AGO. He was recently awarded the 2011 Harbourfront Festival Prize and he is the subject of Seth's Dominion, a feature-length NFB documentary.
Photo Credit: Nigel Dickson
Sharon Selby
Thursday, February 9, 2017
Room D1060, London Campus, 2:00 p.m.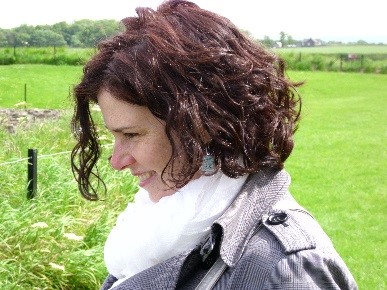 Sharon Selby grew up in the very small town of Manitou, Manitoba. She remembers her childhood with great fondness but, like many teenagers, she dreamed of leaving her hometown and moving to the "big city." This dream led her to the University of Manitoba in Winnipeg, and then the University of Edinburgh. Her novel, The Storyteller's Daughter, brings together her childhood in Manitoba and her adult travels: it is set in her hometown and incorporates elements of Celtic mythology - particularly the legend of the seannachie (pronounced shawn-aw-key). Sharon's interest in memory and the power of storytelling drives both her creative and academic writing. She now lives in London, Ontario, and teaches at Fanshawe College.
Drew Hayden Taylor
Thursday, March 16, 2017
Room D1060, London Campus, 2:00 p.m.
Drew Hayden Taylor is an award-winning playwright, novelist, scriptwriter and journalist. His most recent book is Take Us to Your Chief, described as "classic sci-fi stories with a contemporary First Nations outlook." Taylor's nearly 30 books include Me Funny, Me Sexy, and Me Artsy, as editor; plays Toronto at Dreamers Rock and The Bootlegger Blues; and novels Night Wander: A Native Gothic Novel, about an Anishinaabe vampire, and Motorcycles and Sweetgrass, for which he received his second Governor-General's Award nomination.
Drew Hayden Taylor was born and raised on the Curve Lake First Nation in Central Ontario and continues to live in his community.