Meet the Fire Inspection and Fire Safety Education faculty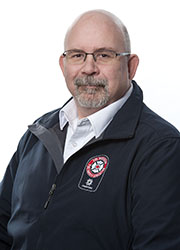 I have been actively involved as a professional in the field of fire and life safety for over 25 years, most recently as chief fire prevention officer with St Catharines Fire & Emergency Services. Over the course of those 25 years I also served as a communicator, a fire prevention officer, a chief fire prevention officer, a professor at Algonquin College and a regulatory representative with Underwriters Laboratories – a global certification, testing and standards development company.
During these 25 years, I earned a Fire Prevention Officer diploma from the Ontario Fire College and hold certifications or designations in Fire Prevention and Inspection, Fire and Life Safety Education, Fire Investigation, Public Information and Community Emergency Management. I have also been a member of the Canadian Fire Alarm Association (CFAA - Director), Canadian Association of Fire Investigators (CAFI - chapter director), International Association of Arson Investigators (IAAI), Ontario Building Officials Association and Ontario Municipal Fire Prevention Officers Association.
Through these associations and my role as a fire safety professional, I have also contributed to code changes in both National and Ontario Fire and Building Codes along with several ULC National Standards of Canada in the area of fire life safety components and systems. I continue to serve on the ULC CAN/ULC-S588 committee and the Standards Council of Canada CAC/ISO/TC 59/SC16 - Accessibility and Usability of the Built Environment and SMC ISO TC145 Graphical Symbols committees.
As a firm believer in the 3 Lines of Defense for today's fire services, I firmly believe fire departments will continue to place more emphasis on fire prevention and fire safety education in the future.
I am very excited to lead a unique program that has been greatly anticipated by the fire service community. I look forward to the challenges and opportunities this program creates, not only for me, but for the students enrolled in the program. We have assembled an expert team of practitioners and educators to ensure our students receive an outstanding education here at Fanshawe. We are thrilled to deliver this first-of-its-kind program in Ontario, working closely with our students and assisting them in their pursuit of higher education and their career objectives.
Our goal is to see our graduates become future leaders in the field of fire prevention, inspection and fire safety education in either the public or private sector.
Gillian Boyd is a certified fire prevention/public education officer with the Town of Caledon Fire & Emergency Services.
Gillian started her career with the Fire Service in 1994. She has a certificate in Fire Service Leadership as well as Fire Service Administration.
Her portfolio includes the role of an alternate community emergency management coordinator and represents the department on many localized and regional committees.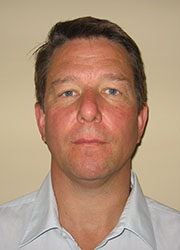 Staff Sergeant David Hadubiak joined the Royal Canadian Mounted Police (RCMP) in May of 1986 and is still a serving member of the RCMP. He has been stationed to a number of posts in Canada starting his career in the province of Nova Scotia and now serving in the province of Ontario. He is currently in charge of the Technological and Digital Forensics Crime Unit of the RCMP for the province of Ontario.
David was awarded the RCMP Long Service Medal for achieving 20 years of service as well as the Silver Clasp for continuing service over 30 years. He was also awarded the Queen Elizabeth II Diamond Jubilee Medal in 2012 in honour of significant contributions and achievements by a Canadian.
David teaches Public Safety in Canada as well as Technical Writing.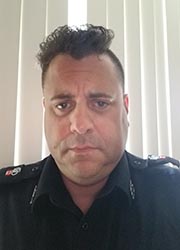 James is a Certified Firefighter, Fire Inspector, Public Fire and Life Safety Educator and Fire and Explosive Investigator.
In his 25th year in the Fire Service, James has several roles in the community as well as across the Province of Ontario. James was responsible for forming the Hoarding Task Force in the City of London, and now instructs across the province on the topic of compulsive hoarding.
James instructs on the legislative aspects of compulsive hoarding as it applies to the Residential Tenancies Act and Fire Protection and Prevention Act as well as clean-up strategies and risks.
Through his work he can and has been designated as an expert witness in court.
With a busy public lecture series, James finds himself in many communities and speaking with several different types of groups and individuals. Further, James has consulted for many communities across Canada and the United States as well as internationally. James has brought the issues surrounding compulsive hoarding to the attention of decision-makers and politicians all the way to the federal level and works closely stakeholders on the next evolution in compulsive hoarding.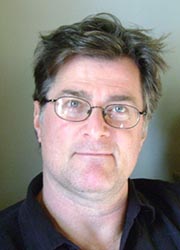 Dr. Edward J. Matthews completed his Honors B.A. in Film Theory and Production in Montreal, Quebec, followed by an M.A. in Social and Political Thought and a Ph.D. in Philosophy at York University in Toronto, Ontario. His areas of interest include continental philosophy (Marxism, materialism, social theory, French enlightenment), critical theory, 19th and 20th century literature (transgressive writing, carnivalesque), art history, French feminist thought, film theory and production, and electronic music.
While at Fanshawe College, Professor Matthews has taught courses on writing, professional communications and has designed courses on the philosophy of law, humour, ethics, classical studies and the history of consciousness. He is scheduled to teach a graduate-level theory entitled "French Enlightenment Thought and the Rise of Materialism" at Western University in Winter, 2019. In 2017 he presented a conference paper on post-truth and "fake news" at Humber College in Toronto, Ontario, and is scheduled to present a new paper on language and ideology this fall at Toronto's Harbourfront Centre.
For more information about Edward Matthews, please see https://fanshawec.academia.edu/EdwardMatthews/.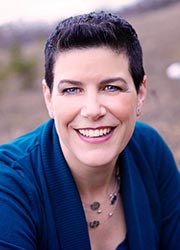 Angela was a police officer for 15 years with Waterloo Regional Police. She completed assignments in the Detective Branch, Community Resources, Quality Assurance and culminating in the Training Branch.
While in the Training Branch, Angela became the first-ever academic trainer. She was solely responsible for developing and designing the curriculum for various courses such as supervisor training and special constable training. Angela updated training to incorporate hands-on, skills-based curriculum which allows officers to hit the ground running faster than ever before.
Angela now owns her own business where she works with various clients to provide a practical learning experience. Angela works with various fire departments delivering courtroom and notebook training in addition to fire inspection specific training. Angela also teaches at the Ontario Fire College – Courtroom Procedures Course and speaks at various specialized courses and conferences.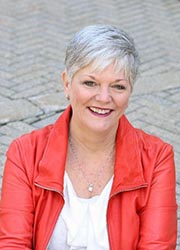 Catherine began her policing career with Peel Regional Police in 1976. Catherine was seconded to the Ontario Police College as the first female instructor in the academic area. On her return to policing, she was promoted to sergeant and supervised the Youth Bureau, responsible for investigating young offenders, child abuse and sexual offences against children.
In 2011, Catherine joined the Police Foundations program at Fanshawe College as the coordinator of and professor in that program after having spent time teaching at both Sheridan College and the Ontario Police College. She developed and implemented graduate certificates in Advanced Police Studies and Public Safety Leadership and now coordinates and teaches in the graduate certificate programs.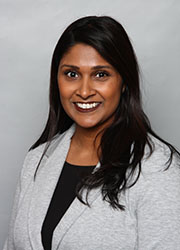 Corrine Rahman is a professor at Fanshawe College where she teaches courses in Leadership, Ethics, Negotiation and Conflict Resolution.  She holds a BA Honours in Communication Studies and a BA in Political Science from the University of Windsor and an MA in Leadership Studies from the University of Guelph.
Additionally, she holds a post-graduate certificate in Human Resource Management and has completed courses in Mediation and Negotiation. 
She has served in various leadership roles in the non-profit and public sector. She is an active member of the board for Mainstreet London and a committee member for the Thames Valley Parent Involvement Committee. 
She currently serves as the West Regional Lead for the Justice of the Peace Appointments Advisory Committee.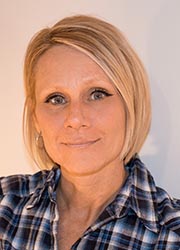 Shannon Yates has been a professor at Fanshawe College since March 2017, teaching courses in cultural diversity, human relations, and ethics and social responsibility. Prior to this, Shannon was employed with the OLG for 12 years in various security roles. In 2013, wanting to expand her career, Shannon left the OLG to pursue a degree in Human Rights and Human Diversity at Wilfrid Laurier University (WLU). Upon graduating with a BA in 2016, Shannon started her Master's studies at WLU, graduating in the fall of 2017 with a Master of Arts in Religion and Culture.
Shannon also possesses a Police Foundations diploma from Westervelt College (2000), and a Law and Security Administration diploma from Mohawk College of Applied Arts and Technologies (1999).
Currently, she sits on the board of directors for Ingamo Homes, a non-profit charitable organization committed to ending violence in the lives of women and children.