Advanced culinary kitchen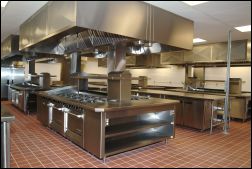 The advanced training kitchen features four fully equipped cooking suites where the students can prepare their culinary masterpiece while interacting with each other. The kitchen also features a one-of-a-kind chef's table area which is used for the capstone compilation in the Culinary Management program. By applying knowledge gained throughout the entire program, the team will be responsible for menu creation, costing, marketing, food preparation and service, wine selection, nutritional assessment and dining service.
---
Bake lab
This dedicated facility allows all our culinary bound students the equipment and environment needed to explore their talent and artistic flair.
---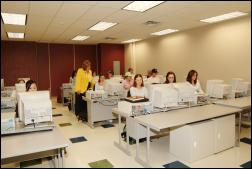 Computer lab
As advancements are made in software development, Tourism and Hospitality strives to keep pace with up-to-date POS (point of sale) systems, reservation systems and front office management systems.
---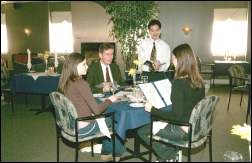 Saffron's Restaurant
Saffron's dining facilities allow students to gain experience from the art of upscale casual dining to fine dining and table-side service.
---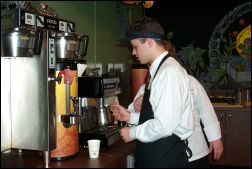 Olive Oyle's Deli
Olive Oyle's is a fast paced, high energy Mediterranean-style deli in the heart of Fanshawe College. Operated by the Hospitality students this outlet has become a favourite of staff and students alike, featuring everything from sandwiches to fresh salads and homemade soups.
---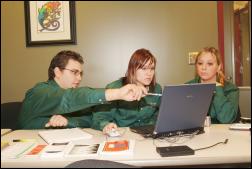 Concierge boardroom
To match the industry's need for professionalism, our graduate students in Concierge Services spend each day in this unique boardroom. These members of the Fanshawe College Chameleon Society, explore the endless possibilities presented to them in a truly business-focused environment.
---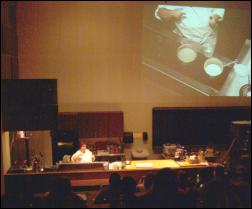 Demonstration theatre
State-of-the-art and comfort rolled into one. The first of its kind in culinary circles, this theatre brings the vibrancy and technology of today's cooking shows into the classroom. Students have the time to digest the skills being taught before moving into the practical environment.
---
Mixology lab
Cocktails, mixing methods, pouring, shaking and yes, even flare, are experimented and perfected in our own mixology lab and fine-tuned in Saffron's restaurant.