Overview
Thanatology Intro
This course introduces students to thanatology; the study of death and dying. Students will develop an understanding of the broad, interdisciplinary nature of thanatology and will explore personal attitudes and experiences of death. Current issues and topics in thanatology such as near death experiences, death in the arts and media and the business of the funeral industry will also be explored.
Area of Interest:
Education, Community & Social Services
Course Offerings
Fall 2023
Location:
London Campus Off Site
Refund Policy:
14 days after course start date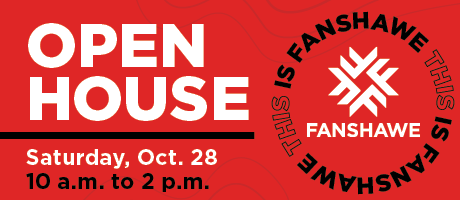 Join Us for Open House
Find out if Fanshawe is the right fit for you at Open House. Explore Fanshawe's campuses, meet faculty and current students, and ask your questions about starting college.
Register for Open House