What's your plan after graduation?
Explore opportunities to continue your path to success and make the most of your education with another diploma, degree or graduate certificate.
Join us for Pathways Week!
Monday Jan. 29 to Friday Feb. 2, 2018
10 a.m. to 2 p.m.
F Hallway
All week long you can check out your education pathways options and speak to representatives from different institutions from London, Canada and across the globe.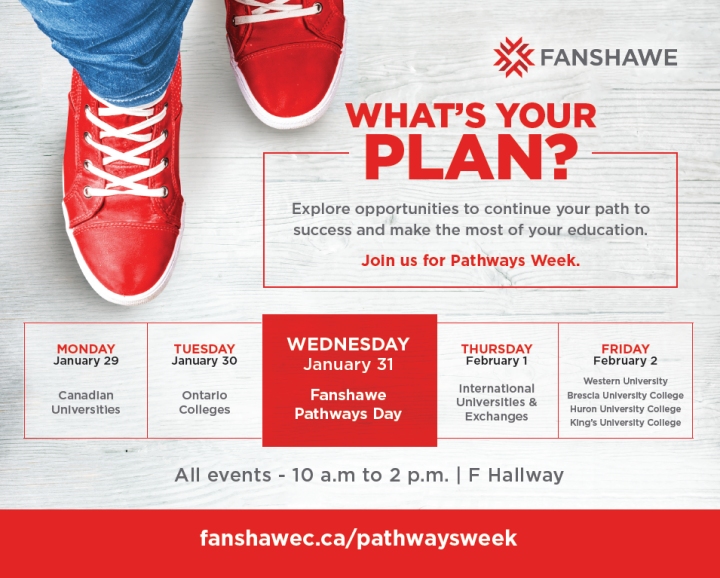 Colleges and universities listing
A complete listing of all the colleges and universities that will be on site for Pathways Week!
For more information, contact:
Michelle Vrancic
Recruitment Officer - Student Recruitment
Phone: 519-452-4430 x6088
Email: mvrancic@fanshawec.ca