Management courses that work - 2022/2023
We know that you see a world of limitless business potential. You see opportunity where others see barriers. You're also realistic about your business dream. You know it will take support and guidance. You don't have to do it alone.
That's what Fanshawe's two-year Ontario College Diploma Business – Entrepreneurship and Management program will do for you. Through our entrepreneurship and management courses, you'll leave the program with a comprehensive business plan, work-shopped with your peers and Professors. You'll also get information and guidance on conducting market research, feasibility studies, business plans, computer use, and advertising and marketing development.
Your business dreams won't become a reality inside a bubble. That's why you'll also partner with a business mentor whose coattails you'll ride on your way to networking events, and when experiencing real business situations. Plus, you'll be able to let your dreams dictate your course selections. Customize your business management certification and explore your own interests, choosing projects that excite you.
Perhaps you want to join an established team upon graduation. Through our entrepreneurship courses, you will leave the program with hands-on knowledge of management principles, with courses in marketing strategies, and business ethics. Blazing your own business trail, or as part of a team, you need to take that first step. Are you ready?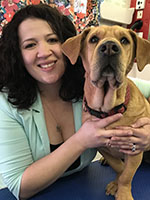 "I always knew that I wanted to be an entrepreneur. I felt that I didn't really have much direction or the skills to do so until I took Fanshawe Woodstock's Business program. Once I'd graduated, I felt a lot more confident, and because of that my business has been successful early on."
Alicia Kendrick (BEM Graduate 2015), Owner of Amore Mobile Pet Salon.
"This program did a really good job challenging students as far as pushing boundaries, and opening their thought processes to potential areas of expertise. Starting businesses, building them, and creating business plans – that's what I've become really good at now."
Garrett Gaudet (BEM Graduate 2017), Owner of EDM Weekly.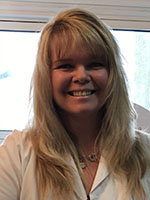 "I'm so grateful for Fanshawe's business program. I've owned my own business for 27 years, and with the skill I've learned at Fanshawe, our business is up 65% in the last six months alone. Without the BEM program, I wouldn't be where I am today."
Susan McCurdy Eldridge (current student), Owner of Susan's Magic Mirror and Spa.
Admission Requirements - 2022/2023
Admission Requirements
OSSD with courses from the College (C), University (U),
University/College (M), or Open (O) stream WITH:
- Any Grade 12 English (C) or (U)
OR
Academic and Career Entrance Certificate (ACE)
OR
Ontario High School Equivalency Certificate (GED)
OR
Mature Applicant with standing in the required course stated above
English Language Requirements
Applicants whose first language is not English will be required to demonstrate proficiency in English by one of the following methods:
A Grade 12 College Stream or University Stream English credit from an Ontario Secondary School, or equivalent, depending on the program's Admission Requirements
Test of English as a Foreign Language (TOEFL) test with a minimum score of 79 for the Internet-based test (iBT), with test results within the last two years
International English Language Testing System (IELTS) Academic test with an overall score of 6.0 with no score less than 5.5 in any of the four bands, with test results within the last two years. SDS Program Requirements. 
Canadian Academic English Language (CAEL) test with an overall score of 60 with no score less than 50 in any of the four bands, with test results within the last two years
Pearson Test of English Academic (PTE) with a minimum score of 53, with test results within the last two years
A Cambridge English Test (FCE/CAE/CPE) with an overall score on the Cambridge English Scale of 169 with no language skill less than 162, with test results within the last two years
An English Language Evaluation (ELE) at Fanshawe College with a minimum score of 70% in all sections of the test, with test results within the last two years
Fanshawe College ESL4/GAP5 students: Minimum grade of 80% in ESL4/GAP5 Level 8, 75% in ESL4/GAP5 Level 9, or 70% in ESL4/GAP5 Level 10
Applicant Selection Criteria
Where the number of eligible applicants exceeds the available spaces in the program, the Applicant Selection Criteria will be:
Preference for Permanent Residents of Ontario
Receipt of Application by February 1st (After this date, Fanshawe College will consider applicants on a first-come, first-served basis until the program is full)
Achievement in the Admission Requirements
Courses
Business - Entrepreneurship and Management-2022/2023
Level 1
ACCT-1004
Principles of Accounting 1
4
This course introduces the student to the Principles of Accounting, and includes an exploration of the underlying concepts that guide the preparation of accounts for individuals and organizations. It is designed to teach the student, regardless of program destination, an essential life skill - an understanding of Net Worth, and its importance to business success and the financial well being of the individual.
BUSI-1005
Introduction to Business Processes
3
This course explores the various functional areas of business in Canada and demonstrates the interrelationship among these areas. Students are introduced to many concepts, including major business trends, the role of government in business, marketing, operations, employee-management issues, financial resources management, business ethics and social responsibility.
BUSI-1060
Strategies for Success
1
This course presents and helps to develop some of the skills required to achieve academic and career success. Areas of focus include college resources, study skills, time management, academic integrity, emotional self-awareness and social skills development. Additionally, emphasis is placed on career readiness and preparation.
MATH-1052
Business Math
3
This course provides a review of basic arithmetic and algebra as well as providing students with mathematical tools and concepts needed for other college courses and in future employment. This course is to prepare students for later courses in Marketing, Business, Financial Planning, Accounting, Purchasing and Insurance.
MKTG-1012
Principles of Marketing 1
3
This course is designed to provide an overview of the decisions that face Marketers in today's fast-paced and competitive business environment. Students will learn that marketing is not only advertising but a broad set of activities designed to satisfy consumer needs and wants. Students examine the information Marketers require for effective decision-making and learn the basic elements of the marketing planning process.
WRIT-1032
Reason & Writing Business 1
3
This course will introduce business students to essential principles of reading, writing, and reasoning at the postsecondary level. Students will identify, summarize, analyze, and evaluate multiple short readings and write persuasive response essays to develop their vocabulary, comprehension, grammar, and critical thinking.
INFO-1240
Contemporary Technologies
3
From the use of traditional computer devices such as the PC and laptop, to the more versatile tablets and Smartphones, students will be introduced to the ever changing world of technology in a business environment. Emerging trends in mobile applications, such as cloud-based technologies will be explored, as well as the Internet of Things.


Level 2
COMP-3107
Spreadsheets & Electronic Accounting
4
This course teaches students basic spreadsheet usage including how to input and change data, research and implement formulas, and develop appropriate graphs and charts that accurately represent the data. In addition students will learn to use electronic accounting software to record business transactions, generate financial statements, and export key information to other software programs, including a spreadsheet.
BUSI-1107
Entrepreneurship & SMEs
4
This course will expose students to the skills of preliminary planning, startup and management of a business. The student will be immersed in the world of entrepreneurship through exposure to its many interesting characteristics, opportunities and challenges. The focus of this course will be on the preparation of a business plan as a learning tool to give students an in-depth understanding of its purpose, content, and value in ongoing business development. In-depth coverage shall be given to: market potential determination, product development, acquiring seed and growth capital, organization of the new enterprise. Emphasis shall be given to decision making skill development, and financial management strategies and templates used to measure or project the health of any business.
MKTG-3037
Digital Media & Marketing
4
Through a practical approach, students learn to create imaginative and competitive advertising campaigns, graphics, and promotional ideas using both traditional and new interactive media. Print, traditional broadcast and new media are examined. Students study the role of the Internet in relation to a small to medium business including, online advertising, promotions, and target markets on the web.
MKTG-1063
Business of Selling
3
The Business of Selling is a dynamic course, offering students the opportunity to develop the skills needed to be a sales professional. Students will learn the importance of maintaining excellent customer relationships. Students will be taught the entire selling process and will be able to validate this knowledge by providing a sales simulation using a product of their choice. The navigation of the government purchasing procedures are also discussed, as well as sales opportunities with the Canadian government. This course also introduces the students to web-based customer service and web selling.
MGMT-3071
Finance Management
3
Students will learn about financial management in order to make solid, informed business decisions in their careers. Students will examine the integral components of financing: an opening balance sheet, cash flow analysis, income statement, and ending balance sheet. Topics covered in this course will include where to look for financial backing, financial statement analysis, pricing, inventory management, personal financing, and how to deal with banks and other various financial institutions.
BUSI-1108
Business Management
4
A major role in managing a business is ensuring that you have the right people, at the right time, doing the right tasks, at the right four fundamental functions of management: plan, organize, lead and control. Throughout this course we examine the best practices for recruitment, training and development, performance management, terminations as well as ethics. Students complete the course with a solid understanding of how effective and efficient management affects the bottom line of a business.


Level 3
SOCI-1052
Ethical & Social Development
3
This course is designed to help students deal with the challenges that may take place in an entrepreneurs life. Through the use of critical thinking and creative problem solving students learn about the importance of social responsibility, they will be exposed to various ethical models, and they will start to develop their own ideas for resolving social and personal issues. As part of this course students are required to select and assist a non-profit, community organization.
BUSI-1178
Navigating the Business World
3
From dining etiquette to business meetings, cell phone use to networking, students will be taken through a variety of essential soft skills that are necessary to be successful in today's business world. Using real-world settings, such as local restaurants, community meetings, fund-raising events, and more students will learn the expectations and fine art of professional behaviour and conversation in today's business environment.
MGMT-1219
Project Management
3
Project management is more than just delegating work assignments to various individuals. Project management is specializing where individuals managing a project need precise information and the proper skills to successfully work in such an environment and accomplish project objectives. The course will empower such people by explaining the various concepts and techniques and will use numerous examples to show how they can be skillfully applied. Topics include project management life cycle and process; identifying and selecting projects; developing a project proposal; techniques for planning, scheduling, resource assignment, budgeting, and controlling project performance; project risks; project manager responsibilities and skills; project team development and effectiveness; project communication and documentation; and project management organizational structures.
BUSI-3035
e-Business
3
This course emphasizes the skills necessary to maintain and manage a small to medium enterprise (SME) using the Internet or related technologies for various business operations. This course will examine in depth the relationship between information and communication technology.
MRCH-1020
Merchandising Strategies
4
This course will introduce the student to all aspects of visual merchandising and creating an overall concept for visual merchandising. Topics include visual merchandising display techniques, promotions for fashions, going green and various techniques for product merchandising. This course will include a "hands on" project experience.
INDS-1029
Global Issues
3
The course is designed to introduce students in the General Education program to a wide range of current global concerns in areas such as globalization, the environment, social institutions, culture, ethics and human rights. Through an examination of these topics, students will explore significant global issues and continue to develop academic reading, writing, research, and oral presentation skills.


Level 4

Group 1
COMP-1435
Website Development
3
Students will learn the basics of website design from the initial planning of a site to the publishing of it. Students will learn what makes a good website, considering components like colour combination, information relevancy, speed of loading, and ease of usability. Students will learn to understand HTML as well as to use authoring software in the design of a website that includes images, tables and hyperlinks.
MGMT-5075
Retail Management
4
This course will introduce the student to all aspects of retail management and the knowledge, skills and abilities need to succeed in retailing. Topics include types of retailing, how to use consumer buying behaviour to your advantage, pricing strategies and building customer loyalty.
MGMT-1221
Business Entrepreneurship Mentorship
3.2
This course provides the students with the practical experience needed to help ensure success. Students will have the opportunity to network with business individuals in their chosen fields, will be exposed to the day-to-day workings of their position, and will be exposed to real situations that will increase the probability of success. At the mentorship business the students will work with and shadow their mentor while receiving hands-on experience, whether it is with an eye to ownership, a management position, sales, marketing, or a variety of alternate career choices.



Group 2
BUSI-1180
Business Model to Business Plan
4
The small business and entrepreneurship sector is the driving force of the Canadian economy. An ever-increasing number of individuals are opting to take this route instead of being an employee. Students will explore the start-up of a small business or franchise. Student in this course will work in teams and/or individually to complete the customer discovery process - business model generation for a real business idea. Coupled with this, students will complete a comprehensive business plan for their business. The completed document will be a proposal, which will be pitched to community business professionals, which will allow students to submit such for financing. In conjunction with your instructor, a financial analyst and business consultant will be guest speakers in the classroom to advise on business plan development. This course will introduce avenues for attaining available funds through various levels of the public and private sector.
INNV-1001
Innovation Applications
3
Organizations and individuals need to be innovative to succeed in the complex and rapidly-changing global marketplace. In this course you will learn the fundamentals of innovation and how innovation applies to your discipline or field.Using this foundational knowledge, you will apply the novel and adaptive thinking processes and tools presented in the course to complete an innovative learning project in collaboration with other students.The project will be based on a real-world scenario with a defined scope as chosen by your professor. The project may involve external live clients and a multi-disciplinary approach.Throughout the course, novel and adaptive thinking skills as well as collaboration skills will be evaluated through self assessment.This course is designed to give students in certificate and diploma programs a foundation in innovative thinking.






Careers - 2022/2023
Career Opportunities
Labour Market Research revealed the following information:
• A small or medium enterprise (SME)  is 500 employees or fewer (Industry Canada)
• 99.7%  of employer businesses in Ontario in 2009 were SMEs (Ministry of Economic Development and Trade)
• Over one-third of all SMEs in Canada are located in Ontario (Ministry of Economic Development and Trade)
• SMEs employ more than 2.8 million Ontarians (Ministry of Economic Development and Trade)
• Only 55% of small businesses with $30,000 or less in revenue survived for 5 years (Industry Canada)
• Almost half of the businesses in Canada that fail, do so because of the lack of management capability (Statistics Canada)
Graduates of this program could embrace any number of occupations from the service industry to manufacturing to retail.  Their role could include owner, manager or employee in a variety of positions.
More Information - 2022/2023
A Two-Year Ontario College Diploma Program

Contact
Woodstock/Oxford Regional Campus:  519-421-0144
Program Description
This two-year Ontario College Diploma program will provide the student with the concepts and skills necessary to manage or initiate a small to medium sized enterprise (SME).  Included will be the knowledge required to ensure that the graduate student will be a socially responsible manager or owner.   Students will be provided with information and guidance on conducting market research, feasibility studies, business plans, computer use,  and advertising and marketing development.
Each student will be encouraged to explore his or her own interests and to choose projects that are of particular interest to the individual.  In addition, each student will develop a comprehensive business plan, which could be used to start a small business after successful completion of the program. 
Partnerships with existing community enterprises will allow the students to obtain essential practical experience through a mentorship component.  This mentorship opportunity will provide the student with networking opportunities, exposure to real situations and will increase the probability of success.
Learning Outcomes
The graduate has reliably demonstrated the ability to
1. identify and discuss the impact of global issues on an organization's business opportunities by using an environmental scan.
2. apply principles of corporate sustainability, corporate social responsibility and ethics to support an organization's business initiatives.
3. use current concepts/systems and technologies to support an organization's business initiatives.
4. apply basic research skills to support business decision making.
5. support the planning, implementation and monitoring of projects.
6. perform work in compliance with statutes, regulations and business practices.
7. explain the role of the human resource function and its impact on an organization.
8. use accounting and financial principles to support the operations of an organization.
9. describe and apply marketing and sales concepts used to support the operations of an organization.
10. outline principles of supply chain management and operations management.
11. outline and assess the components of a business plan.
12. develop strategies for ongoing personal and professional development to enhance work performance in the business field.
13. develop strategies for the operation and management of a family-owned enterprise, franchise, or retail establishment.
14. propose effective management, team-building, and leadership techniques that encourage innovation in an entrepreneurial setting.
15. create ecommerce-based promotional plans and materials appropriate to small business enterprise.
2022/2023 academic year: Refer to the More Info tab to view offerings for the 2022/23 academic year. Canadian students can start applying in early October for programs with Sep. 2022, Jan. 2023 and May 2023 start dates through ontariocolleges.ca.
Canadian Students
Start Dates
Locations
Availability
International Students
Start Dates
Locations
Availability
Program coordinator:
Bette Rowe
Delivery
Day Time
Full-Time