SPECIAL NOTICE: In order to maintain physical distancing and comply with public health regulations, Fanshawe may deliver this program through a blend of online and face to face classes this fall, where Ministry-approved. Students will need to have technology necessary to complete online learning and this may include a webcam, internet access and a computer. Please consult your Program Coordinator for applicability to your level of study.
Overview - 2021/2022
Enjoying the satisfaction of a hard day's work is what the life of Brick and Stone Mason is all about. There's no bigger reward than seeing the results of your hard work daily, and the pride that comes with the completion of a big project.
If working hard in an in-demand and respected career excites you, and you enjoy working with your hands on a variety of different and challenging projects, Fanshawe's Brick and Stone Mason program is for you.
You'll build and repair walls, patios, fireplaces and chimneys – if the project calls for brick, stone or concrete, your expertise and skills will be required. These jobs demand attention to detail, working on scaffolds, indoors and out, using your strength and your training to get the job done.
You'll also develop and test your skills with the Apprenticeship component of the program. You'll be solving real brick and masonry problems, troubleshooting, calculating measurements, and mastering design and building theories.
If you're ready to work and want to combine training with earning power, your apprenticeship will provide workplace-based training under the direction of experienced workers with shorter lengths of classroom or online training.
This is an apprenticeship program.
You cannot apply to this program through ontariocolleges.ca.
Applicants need a sponsor/employer.
Your sponsor/employer must register you with:
The Ministry of Training, Colleges and Universities
Apprenticeship/Client Services
72-1200 Commissioners Road East 
London, Ontario, N5Z 4R3 
519-675-7788
MAESD is responsible for scheduling your in-school training at Fanshawe College.
More information about Apprenticeships at Fanshawe.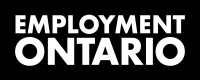 This Employment Ontario program is funded in part by the Government of Canada.
More Information - 2021/2022
Credential
Ontario College Certificate