SPECIAL NOTICE: In order to maintain physical distancing and comply with public health regulations, Fanshawe may deliver this program through a blend of online and face to face classes this fall, where Ministry-approved. Students will need to have technology necessary to complete online learning and this may include a webcam, internet access and a computer. Please consult your Program Coordinator for applicability to your level of study.
Learn the highly sought after trade of Parts Technician - 2020/2021
This is a Red Seal Trade, recognized across Canada. Fanshawe's Parts Technician - Pre-Apprentice program will prepare you for work in motive power industry. Through a combination of practical "hands-on" learning labs, theory classes and work term opportunity, students will complete the required courses for their Level I Apprenticeship and be ready to challenge the Level I exam.
Starting July 2, 2019 at the London Campus, this full-time, 38-week program includes:
Level 1 apprenticeship courses;
Trades readiness and value-added skills training;
Academic upgrading;
Job search techniques;
An eight-week work term with local industry employers.
This program is free to qualified applicants. Space is limited.
Want to learn more about the program and the application process?
Book your consultation today!
Email Dave to book your personal consultation. Please bring a copy of your resumé to the consultation. Applications will be accepted during your scheduled consultation.
Session location:
Fanshawe College
School of Transportation Technology and Apprenticeship
Centre for Applied Transportation Technologies – Z Building
1764 Oxford Street East at Baransway Street (formerly Third Street), London, ON
Room Z1007
Karen, completed program in 2019
Not only have I received valuable knowledge, but I'm now employed with a company that is willing to work with my hours as a single mother. I had no idea how to restart my life, and this course helped me do just that.
Program coordinator:
Dave Vollmer
Phone: 519-452-4430 x2760
This is an apprenticeship program.
You cannot apply to this program through ontariocolleges.ca.
Applicants need a sponsor/employer.
Your sponsor/employer must register you with:
The Ministry of Training, Colleges and Universities
Apprenticeship/Client Services
72-1200 Commissioners Road East 
London, Ontario, N5Z 4R3 
519-675-7788
MAESD is responsible for scheduling your in-school training at Fanshawe College.
More information about Apprenticeships at Fanshawe.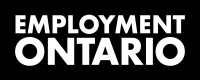 This Employment Ontario program is funded in part by the Government of Canada.
Information For
Fanshawe College's special constables, who provide security services on campus, are now carrying naloxone kits.

Essential Skills for Truck Drivers is free to eligible participants and provides a solid understanding of safety, legislation, procedures and standards used in the Ontario trucking industry.