Note location change: The
London Campus ceremonies
will be held at the
Progress Building, Western Fair District
, 900 King Street, London, from Monday, June 13 to Wednesday, June 15, 2016 with ceremonies at 10 a.m. and 3 p.m.
Congratulations to those who have successfully completed the requirements for graduation! We look forward to having you join us to celebrate your achievement. Nearing graduation, you may have some questions about your eligibility for graduation, the ceremonies, how you can get your document and so on. Please click on one of the links below: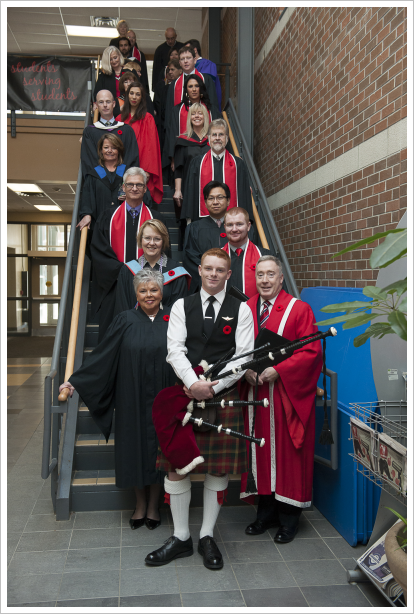 Part-Time & Continuing Education Students: If you are registered in or completing your final course(s) in a program at Fanshawe College and want to graduate, complete the Application to Graduate for Part-Time Students form and submit it to the appropriate program division or school:
London Campus June ceremonies April 22, 2016
Area campus spring Graduation ceremonies April 22, 2016
Once your graduation status has been confirmed, log in to FanshaweOnline to let us know if you are attending London Campus graduation, to confirm your address, and your attendance. Look for the "Graduation Attendance" link on the right side of the screen after you log in!
London Campus graduation will be held at the Progress Building, Western Fair District. Free parking will be available near the Progress Building and additional information about the location, including directions, can be found on the Western Fair District website.
If you should decide not to attend the Graduation ceremony, your credential may be picked up in the Office of the Registrar, Room E1012, London Campus starting Monday June 27, 2016.