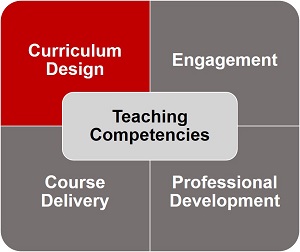 Evaluation is an integral element of a course curriculum and it supports your program's demonstration of quality.  It affects how students interact with the curriculum, approach learning, their motivation and in their achievement of the educational learning objectives.  Some fundamental aspects of evaluation include the concepts of learning domains and levels, the different types of educational evaluation, the applications, the importance of the evaluation method alignment with both course and program outcomes, course and essential employability learning outcomes, student academic appeals policy and next steps.
A key component of evaluation is the course mapping process when creating and revising a course. From course learning outcomes to level, domain and weighting, course mapping helps you align all the components of your course outline in one form! It will help you establish the framework for your course, while meeting or exceeding the vocational learning outcomes and essential employability skill requirements from which you can build your content. If you are starting course development or revisions, consider attending the course/evaluation mapping workshop.
 

Evaluation Strategies Workshop – Register on Fanshawelearns 
Course/Evaluation Mapping Workshop
Introduction to Assessment module 
Fanshawe Academic and Research Policies.
 
Other Evaluation Resources