International Students at Fanshawe
Fanshawe College welcomes students from more than 100 countries around the world each year - to live, study and work in London, Ontario, Canada. More than 6,500 international students choose Fanshawe for many reasons, including our demonstrated commitment to student satisfaction and graduate employment. Explore the links below to discover Fanshawe College and all the services we offer to prepare you for incredible career success!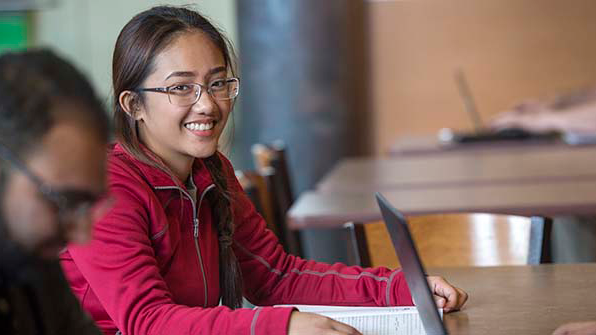 English for Academic Purposes (EAP)
Fanshawe's 10-level EAP program will help you gain the English skills necessary for post-secondary success. EAP levels 6-10 have a career-focus to help you learn more about career-specific vocabulary, job skills for the future and the Canadian workplace.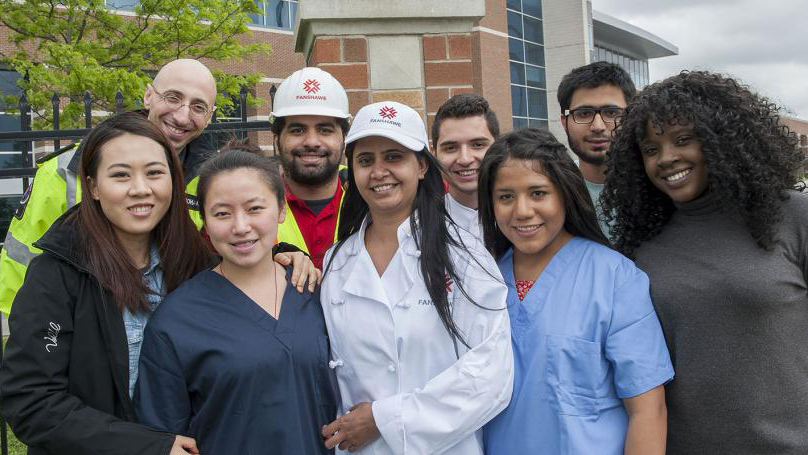 Fanshawe Cares is more than arrival services. Our team provides transportation from Toronto to London (or a regional campus), preferred hotel rates for Fanshawe students, quarantine resources, and lots of information to help to get you settled in your new home!
Why Fanshawe College?
Experience counts. Fanshawe has more than 50 years of experience as a community college, offering 220+ post-secondary certificate, diploma, degree and graduate programs.
Working in Canada. Earn while you learn, with more than 60 co-operative (co-op) education programs! And Fanshawe grads get jobs!
Location, location, location. Our campus boasts state-of-the-art learning facilities in modern buildings set on 100 acres of stunning landscaped property. There are also campuses in downtown London, London South, and regional locations in St. Thomas, Woodstock and Simcoe.
Perks included in your tuition. Included in your tuition: Fanshawe Cares Arrival Services, preferred hotel rates for Fanshawe students, an LTC bus pass, health and dental insurance, a fitness membership and access to athletic events and clubs!
Why Canada?
Canada is a large, beautiful, multicultural country with a plan to welcome 1.2 million new permanent residents by 2023. Since the pandemic began, Canada has introduced flexible policies that have allowed international students options to continue their studies – including studying online! Canada is recognized worldwide as a leader in quality education, and as a great place to live, study and work.
Why London, Ontario?
London is the 11th largest city in Canada and is also one of the fastest growing cities in the country. London offers safe, affordable housing, and fast-growing job markets in many different sectors. The city is located about two hours from Toronto or Niagara Falls and has a very diverse population of more than 500,000 people in the CMA (Census Metropolitan Area). London, which is also known as the Forest City, has 7 million trees and 350 kilometres of biking and hiking trails.