Fanshawe College can assist you to receive a "Conditional Letter of Acceptance" from Western University, Brescia, Huron or King's University College to any of their undergraduate degree programs. Fanshawe College has an agreement with these schools in London, Canada so that a student can complete our EAP (English for Academic Purposes) Program (Level 10 with 80%) and then enter the university without an IELTS or TOEFL score.
The following information explains the documents required and admission requirements for each of these schools so that you can apply to receive:
Letter of Acceptance from Fanshawe College for your EAP Program
Conditional Letter of Acceptance from either Western University, Brescia, Huron or King's University College.
If you require any additional information regarding this application process please contact: int@fanshawec.ca.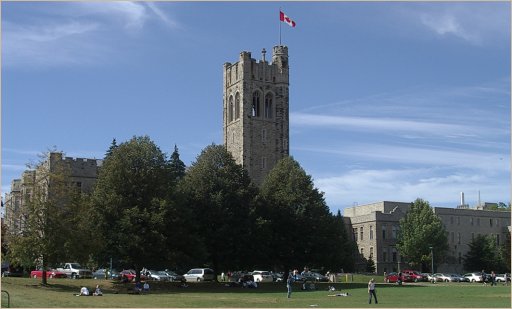 WE REQUIRE ORIGINAL OFFICIAL DOCUMENTS. FAXED OR SCANNED COPIES WILL NOT BE ACCEPTED.
Original high school transcripts (If documents are not in English, we require both original documents and the documents translated into English and notarized.)
High school diploma (translated, if required).
All university original transcripts. (If applicable. Please translate, if required.)
All university degrees. (If received, translated, if required.)
National College Entrance Exams (NCEE) results. (China only.)
Provincial examination results. (China only.)
Notes:
Please note that students from countries other than China may be required to send original documents specific to their educational system.
At this time, as directed from Huron University College, we are not able to use Junior College (2, 3 or 4 year diploma programs) as a basis of admission.
Apply to university through Fanshawe College
Western University and Brescia, Huron and King's University College accept Fanshawe College's English for Academic Purposes (EAP) Program as their entrance standard for proof of English language proficiency.
Steps in your application procedure:
Review programs offered at Western University, King's, Huron, and Brescia University Colleges and choose the institution that best suits your academic future;
Apply jointly to

Western University

or King's, Huron, or Brescia University College and Fanshawe College at the same time by completing the application on the relevant page below;
As part of your application, send original or certified copies of your transcripts and high school graduation certificate;
If accepted, you will receive a conditional Letter of Acceptance from

Western University

or King's, Huron, or Brescia University College plus a letter of admission to the Fanshawe College EAP program.
Note: Completing Fanshawe College's Level 10 EAP program with at least an 80% average will enable you to enter your first year of university without a TOEFL or IELTS Score.
To learn more about Western University and the university colleges, click on the links below:
Information For
Fanshawe's Community Employment Services has received federal funding to provide the Career Launcher program in London, Simcoe, St. Thomas and Aylmer, Ontario.

Due to the ongoing COVID-19 pandemic, Fanshawe College has made the difficult decision to defer all fall 2020 convocation ceremonies.
RT @ldnontmayor: As always, if you see individuals or businesses breaching COVID19 guidelines in London please call 519-661-4660, or e-mail…
View on Twitter