Please note: This program will be offered online until at least the end of December, 2020.
Arabic | Chinese | Russian | Spanish
Fanshawe's 10-level EAP program is certified by Languages Canada and meets the language requirements for admission to Western University, Fanshawe and many other Ontario colleges. The EAP program and full-time professors will help you to gain confidence and fluency in using English as well as help you prepare for your next steps using the latest methods and technology.
Meeting your learning goals:
Engage in communicative, interactive activities and exercises to help you learn English.
Acquire confidence and skills to study further in a college or university program.
Learn how to be successful within the academic culture of Canadian classrooms.
Study advanced language skills in all areas, including grammar, reading, writing, listening, speaking, and pronunciation.
Plan the next steps in your academic path and make your dreams come true.
EAP start dates:
2020:  September 8, November 2.
2021:  January 11, March 8, May 10, July 5 (more dates will be added)
Tuition fees per EAP level
Number of weeks for each level: 8
Tuition Fees: CAD 2,940.00
Ancillary fees: CAD 396.03
Total Fees: CAD 3,320.03
Ancillary fees include health and dental insurance, bus pass and access to computer labs and fitness and wellness centre membership. These fees are subject to change. For current fees by program, visit www.fanshawec.ca/fees. Deposit: CAD 100.00 non-refundable fee at time of application.
What is my starting EAP level?
To estimate your EAP level, you can take our FREE practice test:
While we recommend that new students undergo our custom placement testing on campus, applicants with a recent score from other recognized English proficiency tests (IELTS, TOEFL, or Cambridge English Scale) may place directly into an Fanshawe EAP level as shown below:*
Fanshawe College EAP-standardized test conversion chart
| EAP | Duolingo | CEFR | IELTS | TOEFL |
| --- | --- | --- | --- | --- |
| 1 | 10-40 | A1 | 1.5-2.5 | 0 |
| 2 | 45-50 | A2 | 3 | 2-9 |
| 3 | 55-60 | A2 | 3.5 | 9-19 |
| 4 | 65-70 | B1 | 4 | 20-31 |
| 5 | 75-80 | B1 | 4.5 | 32-43 |
| 6 | 85-90 | B1 | 5 | 44-55 |
| 7 | 95-100 | B2 | 5.5 | 56-67 |
| 8 | 105-110 | B2 | 6 | 68-79 |
| 9 | 115-120 | B2 | 6.5 | 80-91 |
| 10 | 125+ | C1+ | 7+ | 92+ |
* We reserve the right to retest a student if their performance in the program is not in line with the placement based on their standardized test results. 
University-level pathways from EAP
Bachelor degree programs:
Fanshawe College now has many degree programs. You can meet the language requirements to enter Fanshawe degree programs by completing Level 10 with 75%. We also have agreements with Western University and its affiliated university colleges – Brescia University College, Huron University College and King's University College. You do not need an IELTS or TOEFL score to enter Western University or its affiliates as long as you have completed our EAP Program, Level 10 – Advanced Academic Preparation, with a minimum of 80%. We can assist you to obtain a "Conditional Letter of Acceptance" for any of these degree programs.
Master's and Doctoral programs:
To enter a Master's or Doctoral Program at Western University, the language requirement is completion of Fanshawe College's EAP Level 10 – Advanced Academic Preparation, with a minimum 80%.
Learn more about our university agreements and application.
Testimonials
EAP to Fanshawe Diploma to Employment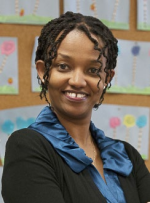 "I learned more than just the English language at Fanshawe. I also had opportunities to learn about culture through activities like a trip to the sugarbush and the dinner etiquette class. The program also helped me to be successful in job interviews, and to become a good communicator with children, their parents, and my colleagues which is essential for an early childhood educator."
Clarisse Mukashumbusho (Rwanda)
ECE Graduate, employed as an Early Childhood Educator in a London public school.
EAP to Western University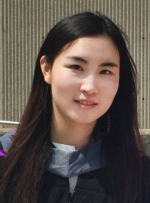 "Fanshawe provided a lot of support to students who wanted to apply to university. The language program was a very high quality one and improved my confidence and abilities before I started my program at Western University. I learned how to take notes and write essays which was very important for my university studies."
Wang, Xin (China)
Bachelor of Management and Organizational Studies – BMOS
EAP to Fanshawe Career Program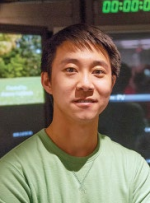 "Fanshawe helped me to adapt to the Canadian system and improve my English skills. It was the first time I had studied with students from other countries. It was great becoming good friends with another student in my major from the English program."
Xuanyu Li (China)
Currently studying TV Broadcasting
"English at Fanshawe College helped my dreams come true. For me, the program was like my family, the professors were like my parents. They not only taught me English, but they also helped me build my confidence and achieve my dream. What I learned at Fanshawe is very useful in my program now. It gives me a lot of confidence, especially during presentations. "
Jiehe Lin (China)
Currently studying ECE (Early Childhood Education)
Information For
Fanshawe's Community Employment Services has received federal funding to provide the Career Launcher program in London, Simcoe, St. Thomas and Aylmer, Ontario.

Due to the ongoing COVID-19 pandemic, Fanshawe College has made the difficult decision to defer all fall 2020 convocation ceremonies.
@melishee @Goodwill_OGL @fanshawealumni @melishee @Goodwill_OGL @fanshawealumni Looking great Melissa! #FalconProud
View on Twitter