You are in good company. CTS provides 360° learning solutions with leading firms in every industry.
Canadian Red Cross
The Canadian Red Cross Society is a Canadian humanitarian charitable organization, and one of 190 national Red Cross and Red Crescent Societies.
DriveWise
DriveWise London is the proud provider of SafeStart, a beginner driver education program. SafeStart is a national program with a local focus.

General Dynamics
General Dynamics Corporation is an American aerospace and defense multinational corporation formed by mergers and divestitures.

Libro Credit Union
Libro Credit Union serves families, farms, and enterprises in southwestern Ontario.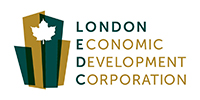 London Economic Development Corporation
The London Economic Development Corporation (LEDC) is the lead economic development agency for London, Canada.

London Health Sciences Centre
As London, Ontario's largest employer, London Health Science Centre is home to Children's Hospital, University Hospital, Victoria Hospital, the Kidney Care Centre, Byron Family Medical Centre, Victoria Family Medical Centre and 54 Riverview Avenue site.

Meridian Lightweight Technologies
Meridian Lightweight Technologies manufactures and supplies magnesium die cast components and assemblies for automobile manufacturers worldwide.

StarTech.com
StarTech.com is an ISO 9001 registered technology manufacturer, specializing in hard-to-find connectivity parts, primarily used in the information technology and professional A/V industries.