Accelerating Product Development & Processes
Our mission is to accelerate product development in the food and beverage sector by transforming ideas into market-ready innovations. We promote knowledge sharing and technology transfer through collaboration, creating an environment where industry leaders, researchers, and experts exchange insights and emerging technologies. Fanshawe actively builds a robust network within the food industry, fostering connections among manufacturers, suppliers, distributors and researchers to drive innovation and strengthen the sector. Join us to embark on a transformative journey in food innovation, where we accelerate development, facilitate collaboration and create a vibrant landscape of culinary excellence.
Area of Expertise
Product development
Manufacturing process
Quality assurance
Product testing
 
Services
Beverage fermentation
CO2 extraction
Spray drying
Encapsulation of ingredients
Fats, carbohydrates, protein, sugars, vitamins, minerals and trace elements analysis
Food traceability (PCR)
Food/product shelf life
Calories
 
State-of-the-Art Facilities
Fanshawe College's Centre for Applied Research and Innovation in Biotechnology (CARIB) labs are the new collaborative hub for industry-led research in food science, innovation and processing. Designed to accelerate product development, encourage knowledge sharing and technology transfer in the food sector, and promote the development of a network within the industry.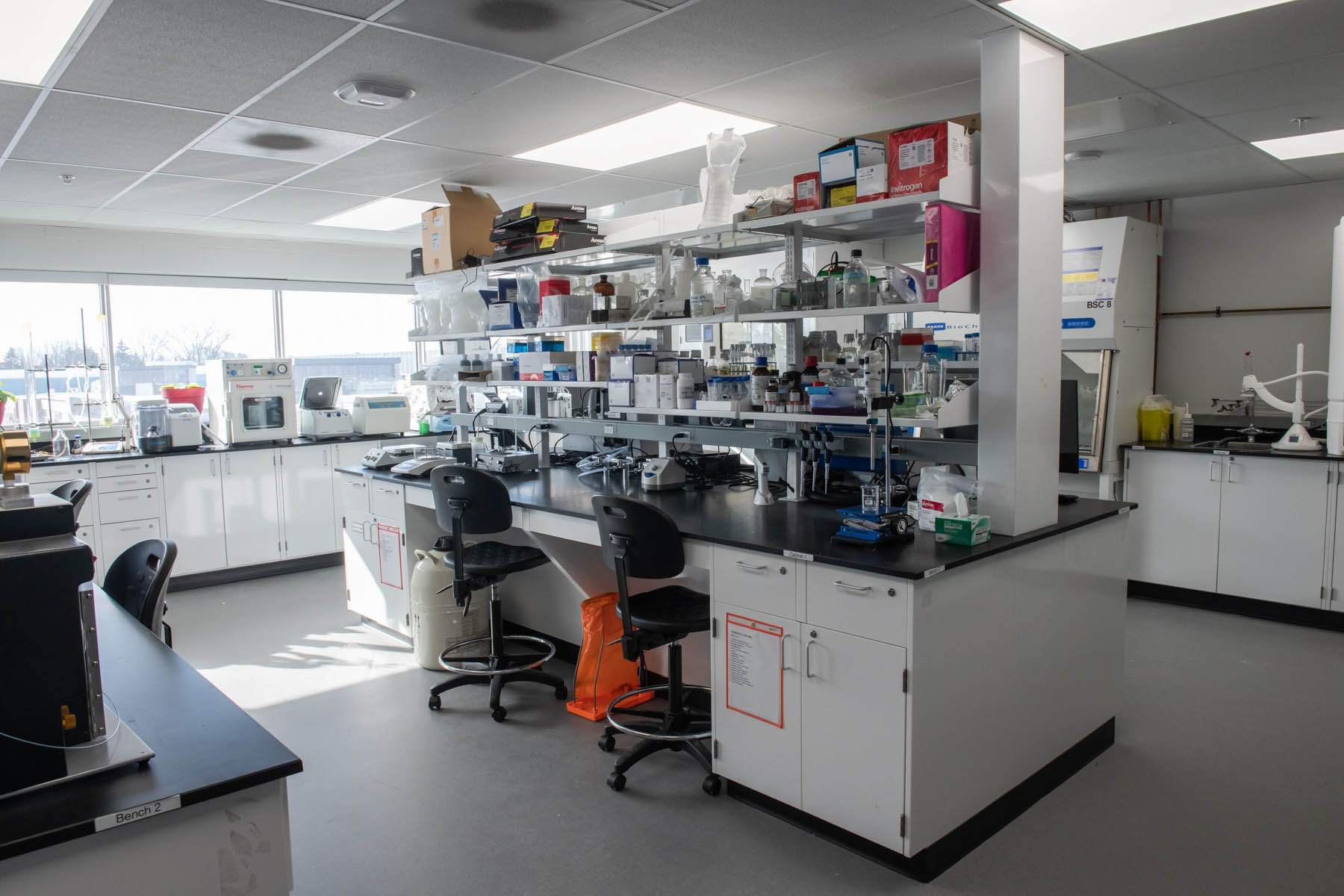 Funding Opportunities
We offer our technology and expertise on a per project or per-sample basis. Funding is available for eligible projects.
Partner with Us
Fanshawe is committed to pushing the boundaries of knowledge and making groundbreaking discoveries that will shape the future. By partnering with us, you gain access to a dynamic ecosystem where collaboration and expertise converge.