Tailored Testing for Future-Focused Development
In the dynamic landscape of product development, seizing the advantage of foresight is the key to staying ahead. Fanshawe's tailored product testing services go beyond the ordinary, harnessing cutting-edge technologies and state-of-the-art equipment to unlock insights that fuel success. With prototyping and testing, we don't just find problems; we unearth them at the earliest stages of the design cycle. By doing so, we empower you to nip potential field issues in the bud, safeguarding your reputation and minimizing costly setbacks. Our approach isn't confined to traditional methodologies; instead, we craft custom test protocols tailored to your application. This means a deeper understanding of your product's behaviour, well beyond the realm of conventional "test to failure" routines. We are your partners in progress, not just diagnosing but prescribing improvements based on comprehensive design reviews. Elevate your product's quality, mitigate risks, and drive excellence through every facet of your venture with our unparalleled product testing expertise. 
Area of Expertise
Prototyping and testing capabilities
Early problem discovery in the design cycle
Prevention of potential field issues
Comprehensive design review
Product improvement recommendations
Expertise in predicting product behaviour
Enhanced product quality assurance
Services
Performance testing 
Thermal testing
Mechanical testing
Electrical testing
Environmental testing
State-of-the-Art Facilities
Discover Fanshawe's Product Testing advanced testing facility, meticulously equipped with cutting-edge instrumentation such as an anechoic chamber and a solar simulator. Our facility enables comprehensive product testing to provide a thorough assessment of your product's performance across diverse conditions.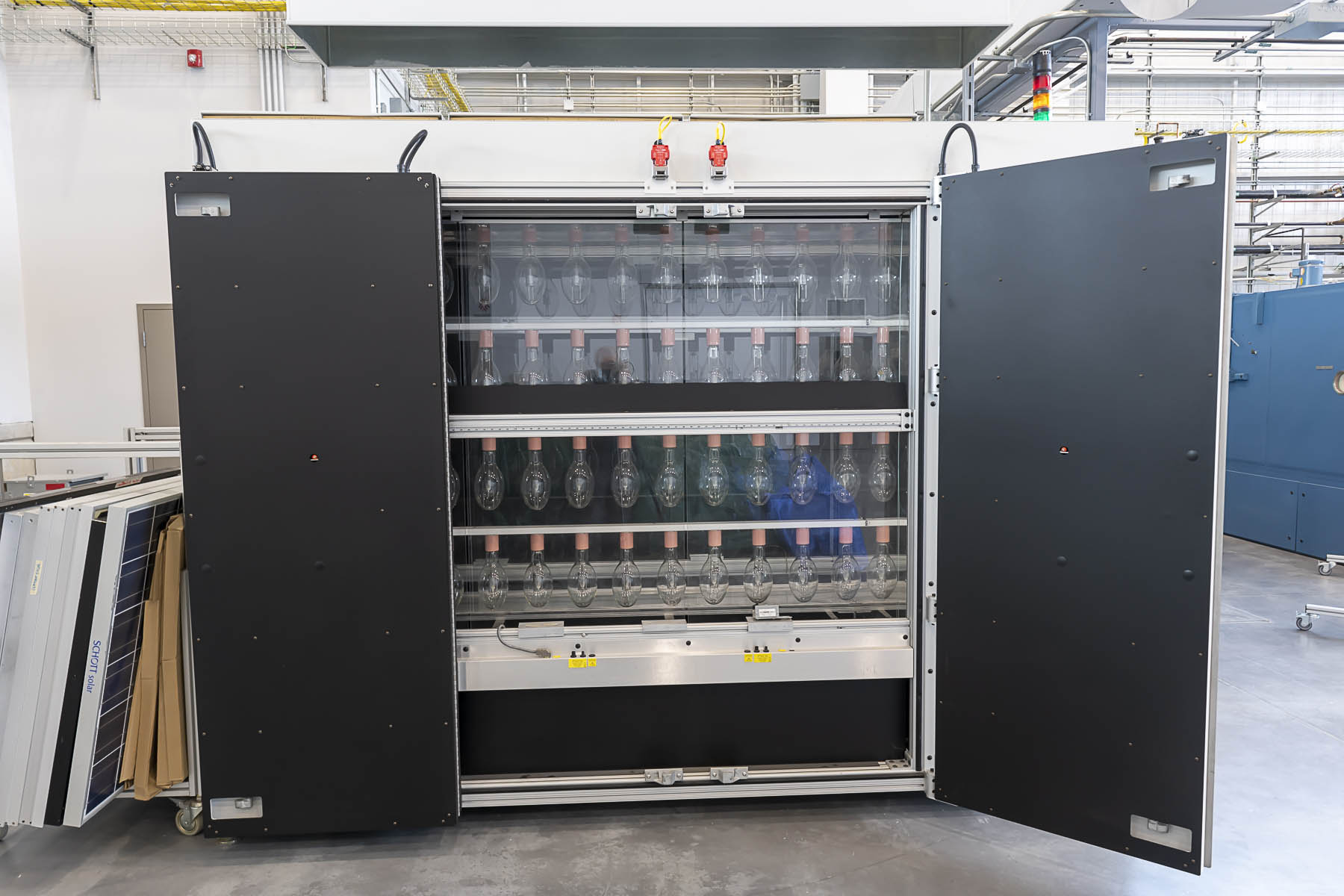 Funding Opportunities
We offer our technology and expertise on a per project or per-sample basis. Funding is available for eligible projects.
Get Started with Product Testing