Connecting to the Collective Power of Fanshawe
Working together with industry and community partners, Fanshawe is mobilizing the talent of our students, faculty and staff to create innovative solutions to the complex challenges we face every day in society.  
Innovation is at the core of our vision to unlock potential. When we collaborate with leaders and passionate people, it allows us to achieve our mission to provide pathways to success, an exceptional learning experience and a global outlook to meet student and employer needs. 
 
Innovation Village Facility
Innovation Village is 95,000 sq. ft. of space in the heart of the Fanshawe London Campus. Thoughtfully designed with collaboration in mind, the building fosters creative collisions between industry and community partners with students and faculty, while creating space for exploration and innovation in every square inch.
Acknowledgement of the contributions made by Indigenous peoples to our society, history and environment is also embedded throughout Innovation Village. From the Kalihwíy̲o̲ Circle for community meetings, Indigenous design elements, murals and landscaping, Innovation Village blends Indigenous themes throughout.
Building Features
XR Lab 
Extended reality uses technology to mirror and expand our physical reality. Using headsets, sensors and rendering software, we can recreate different worlds to explore, learn and walk through.  
New! Fanshawe's Centre of Excellence for XR in Health Care is the result of a generous $5M donation of Toronto-based philanthropist Diane Blake. This new centre revolutionizes health-care education by leveraging cutting-edge XR technology to enhance training and improve patient outcomes.
The Canada Life Village Square
The Canada Life Village Square is Innovation Village's premier presentation, collaboration and events space. It is designed to host community partners to tackle industry, social and sustainability challenges.  
Maker spaces
Two fully equipped prototyping spaces to enable students to turn their ideas into tangible mock-ups.  
Learning and pitch rooms
Spaces for students to present solutions to industry and community partners.  
Collaboration rooms
Over a dozen collaboration meeting spaces, four creative media labs and extensive study areas.  
Applied Research Labs
The Centre for Research and Innovation (CRI) has two dedicated research labs focusing on embedded systems technology within the Centre for Connected Building Technology. These labs support local businesses using sensors, big data and artificial intelligence to develop technologies and validate solutions.   
Entrepreneurial Incubator
Leap Junction is our resident entrepreneurial incubator, supporting students and alumni to take their business idea to the next level. 
Forwell Hall
A new concert, events and conference space for the Fanshawe Student Union with additional student retail spaces. 
Innovation: A Catalyst for Change
Tied to our faculty expertise in learning and community impact, Fanshawe has established five areas of focus, supported by our centres of excellence in research and innovation, XR/VR, new innovative spaces and successful student-industry partnerships.
 
Five Catalyst Areas:  
Sustainability and Technology
Social and Healthcare
Business and Information Technology
Food and Creative Industries
Community Development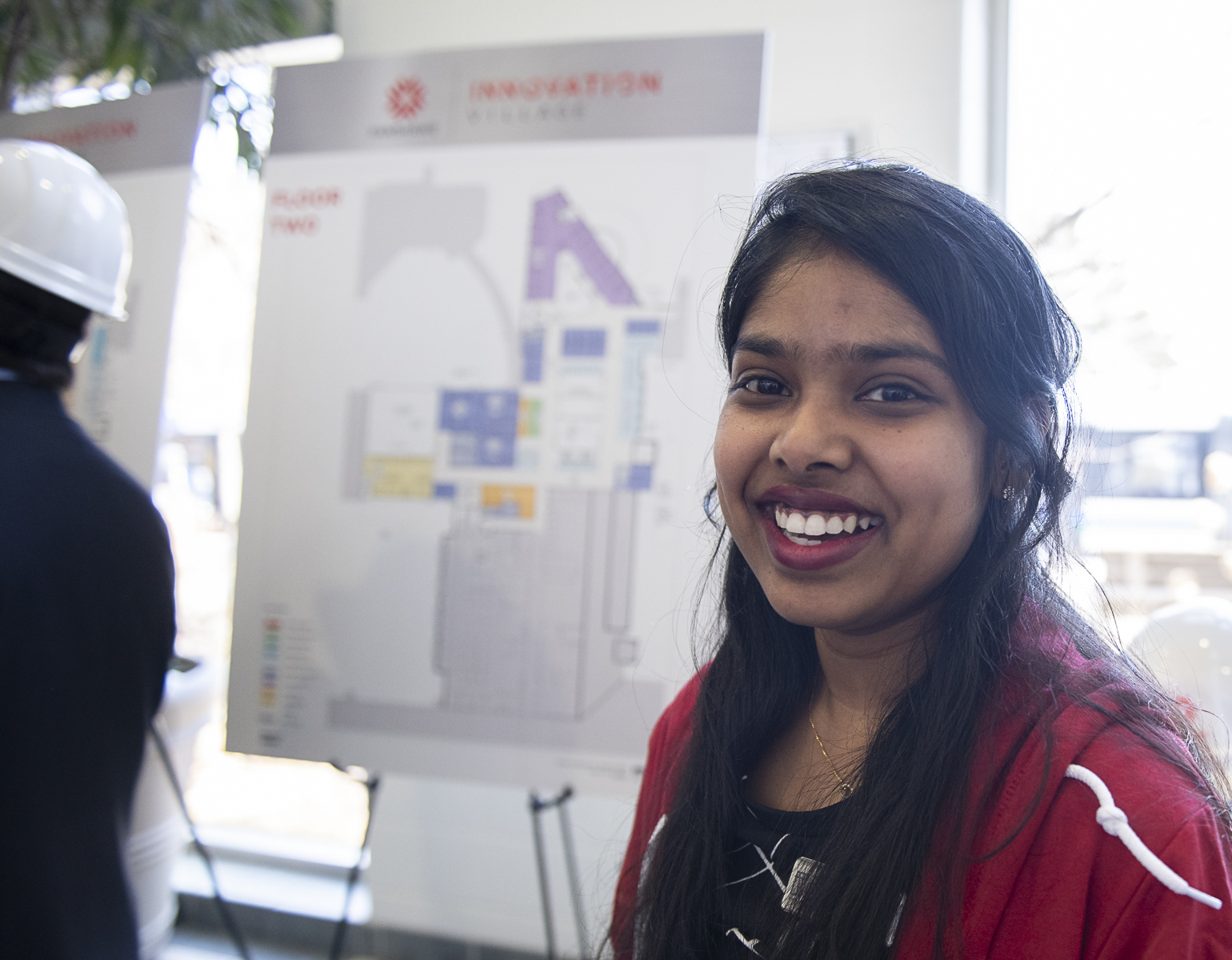 Signature Innovative Learning Experience (SILEx)
Fanshawe aims to provide every student with a signature innovative learning experience to ensure that they have the skills and experience required for a changing world of work. Our commitment to experiential learning opportunities encompasses live client interactions, participation in global projects, engagement in multi-disciplinary endeavours, fostering entrepreneurship, and contributing to applied research initiatives.
Get Involved with Innovation Village