Innovation in Cannabis Processing for Quality and Safety
Fanshawe has grown to be one of Canada's leading centres for cannabis processing research. This includes top-level experience and expertise in ultra-high purification and formulation of trace cannabinoids with potencies exceeding 99 percent. Fanshawe specializes in advanced chromatography and high-shear micronization technologies for products in food, beverage, nutraceutical and pharmaceutical. Fanshawe's capabilities are mainly focused on extraction, purification, analysis, and processing, such as homogenization, spray drying and encapsulation. 
Area of Expertise
Extraction and processing
Product formulation
Quality control and testing
Packaging and sustainability 
Cannabis analytics
Regulatory compliance 
Sustainability and energy efficiency 
 
Services
Cultivation technology services 
Testing and analytics 
Product formulation and development 
Extraction and processing solutions 
Packaging and design 
 
State-of-the-Art Facilities
Fanshawe College's Centre for Applied Research and Innovation in Biotechnology (CARIB) labs are at the forefront of cannabis innovation, serving as the new collaborative hub for industry-led research in food science, cannabis innovation, and processing.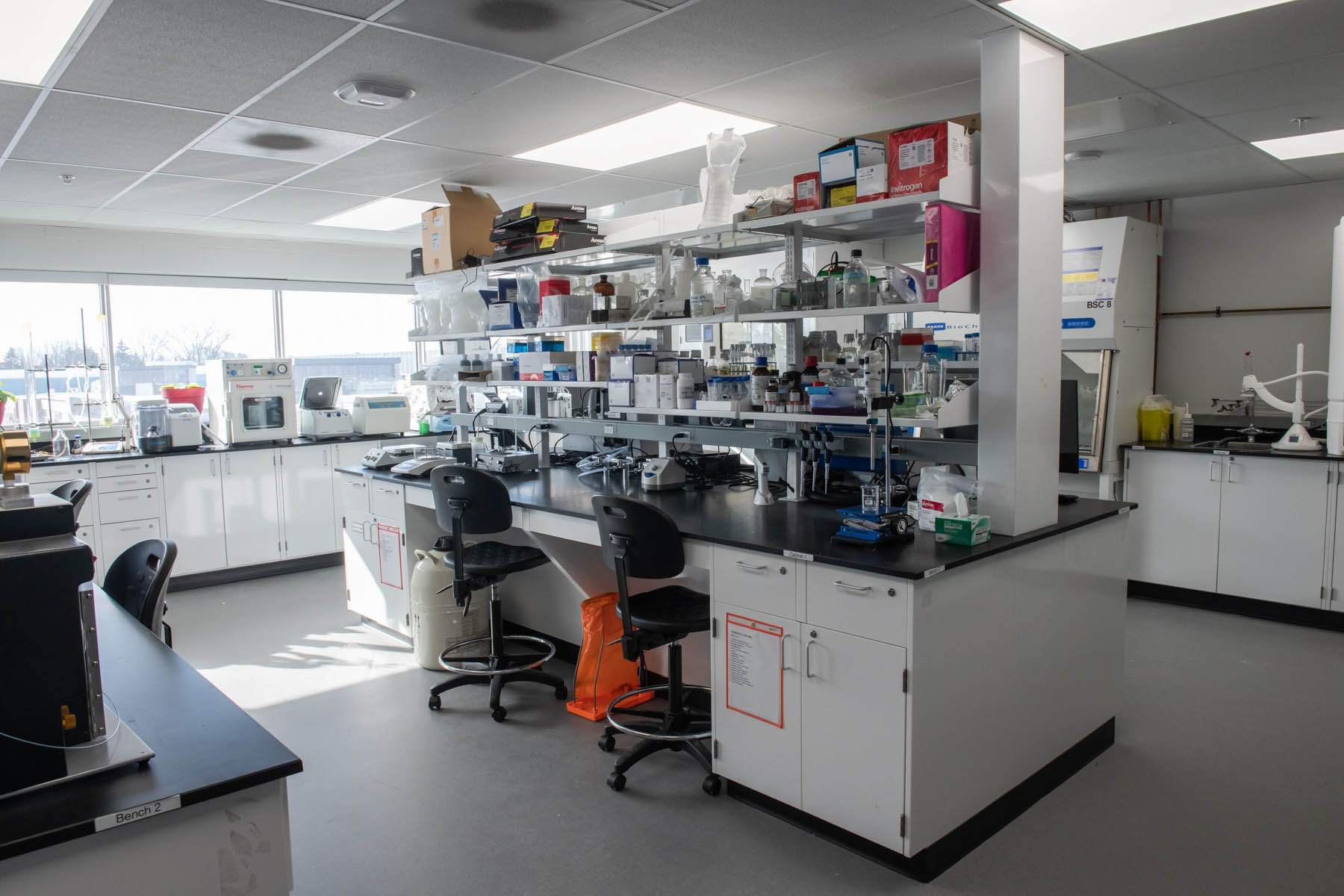 Funding Opportunities
We offer our technology and expertise on a per project or per-sample basis. Funding is available for eligible projects.
Partner with Us
Fanshawe is committed to pushing the boundaries of knowledge and making groundbreaking discoveries that will shape the future. By partnering with us, you gain access to a dynamic ecosystem where collaboration and expertise converge.