Advancing Food and Beverage Science and Sustainability
Fanshawe College's Centre for Applied Research and Innovation in Biotechnology (CARIB) is a collaborative hub for industry-led research in food and beverage science, innovation and processing.
Through its work, CARIB accelerates new product development, encourages knowledge sharing and technology transfer in the food and beverage sector and promotes the development of a network within the industry.
CARIB supports the bioeconomy by working on projects to reduce waste along the food production supply chain and provide solutions to sectoral challenges related to product development, process optimization and technology adoption in agriculture.
CARIB answers the need to produce more nutritious food and beverage products while reducing environmental impact. This includes research in cannabis processing through our cannabis research licence.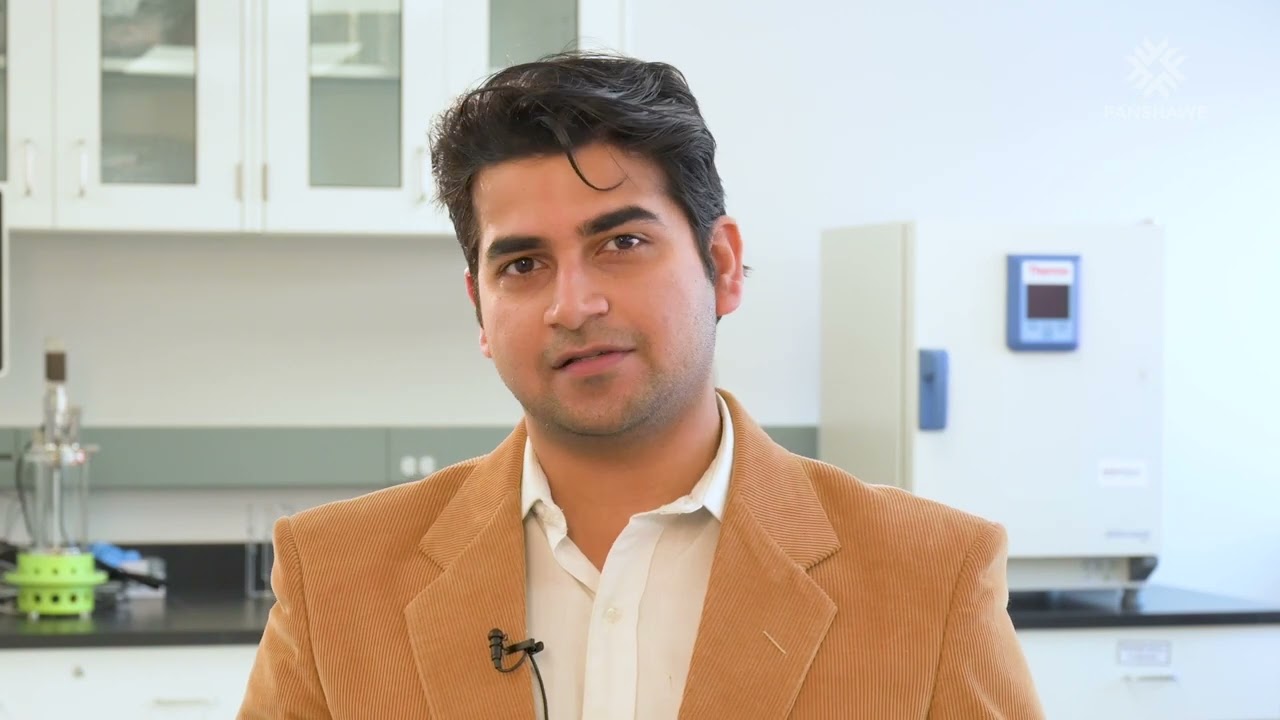 Explore the CARIB Facility
Equipment
Plant tissue culture incubator 
Benchtop Vortex Centrifuge 
Biosafety/cell culture cabinet 
Light Microscope  
5110 ICP-OES, *vertical dual view  model  
Nano DeBEE 45-4 Ultra-High  Pressure Homogenizer  
CFX96 Optical Reaction Module  for Real-Time PCR  
NGC Discovery Pro  
Chromatography System  
FlashPure EcoFlex 
B-290 Spray Dryer  
Flash Chromatography 
40L Fermentation Station
Encapsulator B-395 Pro  
Eppendorf BioFlo 120  
Bioreactor/bioprocessor 
General-Purpose Refrigerator 
General-Purpose Freezer 
NanoDrop One Microvolume UV VIS Spectrophotometer 
Norogard Seed Coater  
CO2 bioextraction 
Benchtop oven  
 -80°C freezer  
MaxQTM 2000 Benchtop Orbital  Shaker  
MaxQ H P Incubated and  Refrigerated Console Shakers 
Rotovap 
Centrifuge  
MaxQ 5000 Floor-Model Shakers 
BioTek Cytation 5  
BioTek Epoch Spectrometer  
Reverse osmosis/EMD millipore water system
Elix Advantage 10  Fisher  
Benchtop heated stir plates  
m-VROCTM Viscometer  
GC-MS  
VELP oxidative shelf life  
Bomb Calorimeter  
Biochamber (plant growth  chamber)  
Agilent H PLC System
Partner with Us
Fanshawe is committed to pushing the boundaries of knowledge and making groundbreaking discoveries that will shape the future. By partnering with us, you gain access to a dynamic ecosystem where collaboration and expertise converge.