Contact 
Don't hesitate to contact us regarding any questions or concerns you may have. We will do our best to respond within 24 to 48 hours during our business hours. Our business hours are Monday to Friday,  8:30 a.m. - 4:30 p.m. You can reach us at: 
Fanshawe Corporate Training Solutions 
Phone: 1-844-CTS-FANS (287-3267)
Email: CTS@fanshawec.ca
Follow: Facebook, LinkedIn, Twitter 
CTS Team
We are confident that our team is one of the best in the industry when it comes to making clients better. We are a team with a wealth of talent, experience, and strategic solutions. At CTS, we are dedicated to helping you succeed. Want to connect? Check below for our team members' contact information.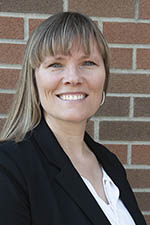 Candace Miller
Senior Manager, Strategic Initiatives and Business Development
Email: cmmiller@fanshawec.ca
Phone: 519-452-4430 x6101