Planning a Conference, Seminar or Workshop?
Fanshawe College is an exceptional and versatile facility that is designed to accommodate groups of all types and sizes. We have spacious meeting rooms, classrooms, computer labs and lecture theatres, all equipped with the latest technologies. Fanshawe College Conference Services will arrange every detail of your conference from parking tokens and audiovisual equipment to catering and receptions. Fanshawe College is the ideal choice for your next conference as we offer dedicated planners, accomplished chefs, exceptional recreational facilities and comfortable, affordable guest accommodations. We look forward to seeing you here!
Fanshawe College Summer Accommodations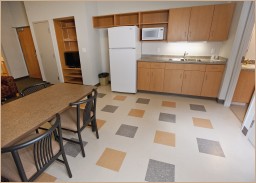 We offer accommodations during the summer months (May to September).
With four-bedroom suites and 1200 guest rooms in all, Fanshawe College has what it takes to meet the needs of your group, regardless of size.
The versatility of our accommodations makes us ideal for individuals, groups, families and conference delegates.
Come stay at Fanshawe College, Rest Assured!
Fanshawe College Conference Services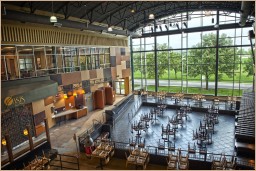 With lecture theatres, classrooms, computer labs and conference rooms with capacities from as little as 10 to 346 delegates, Fanshawe College Conference Services has exactly the space, equipment and services your group needs.
All of our rooms have audio visual equipment and with two catering options on-site, registration and exhibition areas and a large parking lot, your conference is guaranteed to be a success.
"Fanshawe College Conference Services offered us beautiful accommodations and professional conference facilities which included a lecture hall and classrooms. The rooms were clean, comfortable, and very neat! Not only was it a beautiful facility, it was all more than reasonably priced. All front desk staff could not have been more polite and helpful which was very impressive. We were very pleased with choosing Fanshawe College Conference Services."
- Canadian Association of Continuing Care Educators
Information For
The Fanshawe College 2020 United Way campaign kicked off October 8, 2020 and will run until the end of January 2021.

Fanshawe College's Centre for Research and Innovation has developed a safe, rapid and inexpensive method to identify the effectiveness of potential COVID-19 drug treatments.