Open Garden 2023
Fanshawe is excited to welcome you back to the Mac Cuddy Botanic Garden this June 3 and 4. The Garden, owned by Fanshawe College and managed by the Horticulture Program, features one of the largest collections of plants in Ontario. Over two thousand species are displayed in dry, rock, woodland, perennial, rose and aquatic gardens. In addition, several plants found in the Garden are on the endangered species list such as the indigenous Cucumber Magnolia and the Yellow Trillium.
Image

Image

Image

Image

Image

Image

Image
Image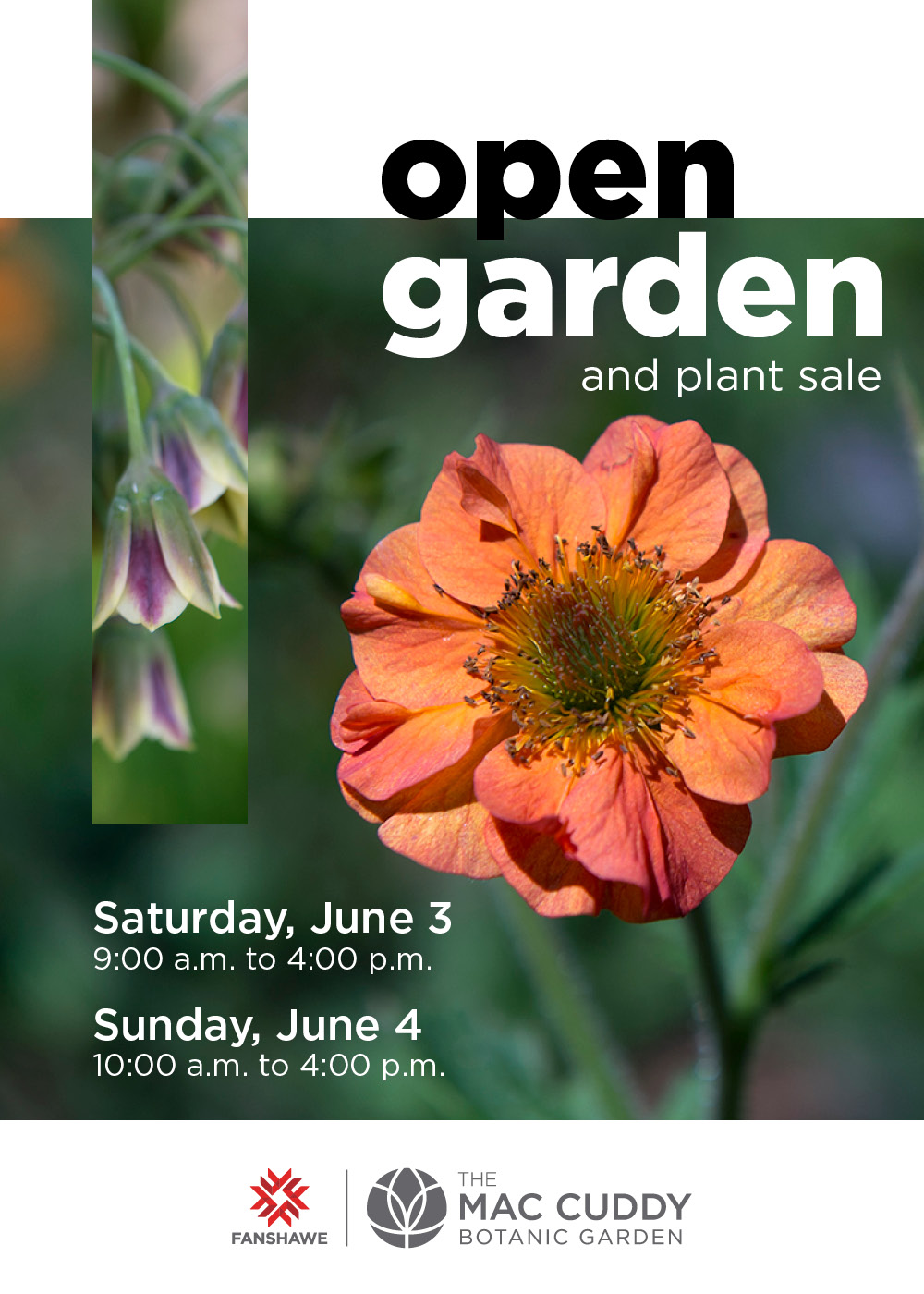 Event Details
Date
Saturday, June 3
9 a.m. to 4 p.m.
Sunday, June 4
10 a.m. to 4 p.m.
Stone Walling Workshop
Featuring a two-day, beginner-level, hands-on dry stone walling workshop with Dry Stone Canada.
Cost: $200 (lunch included)
Contact Us
Map to the Gardens at 28443 Centre Road, Strathroy
Contact Information:
Amadeo Giancola at 519-777-8584
a_giancola@fanshawec.ca
Return to Horticulture Technician (HTN1) program information page
Community Partners: