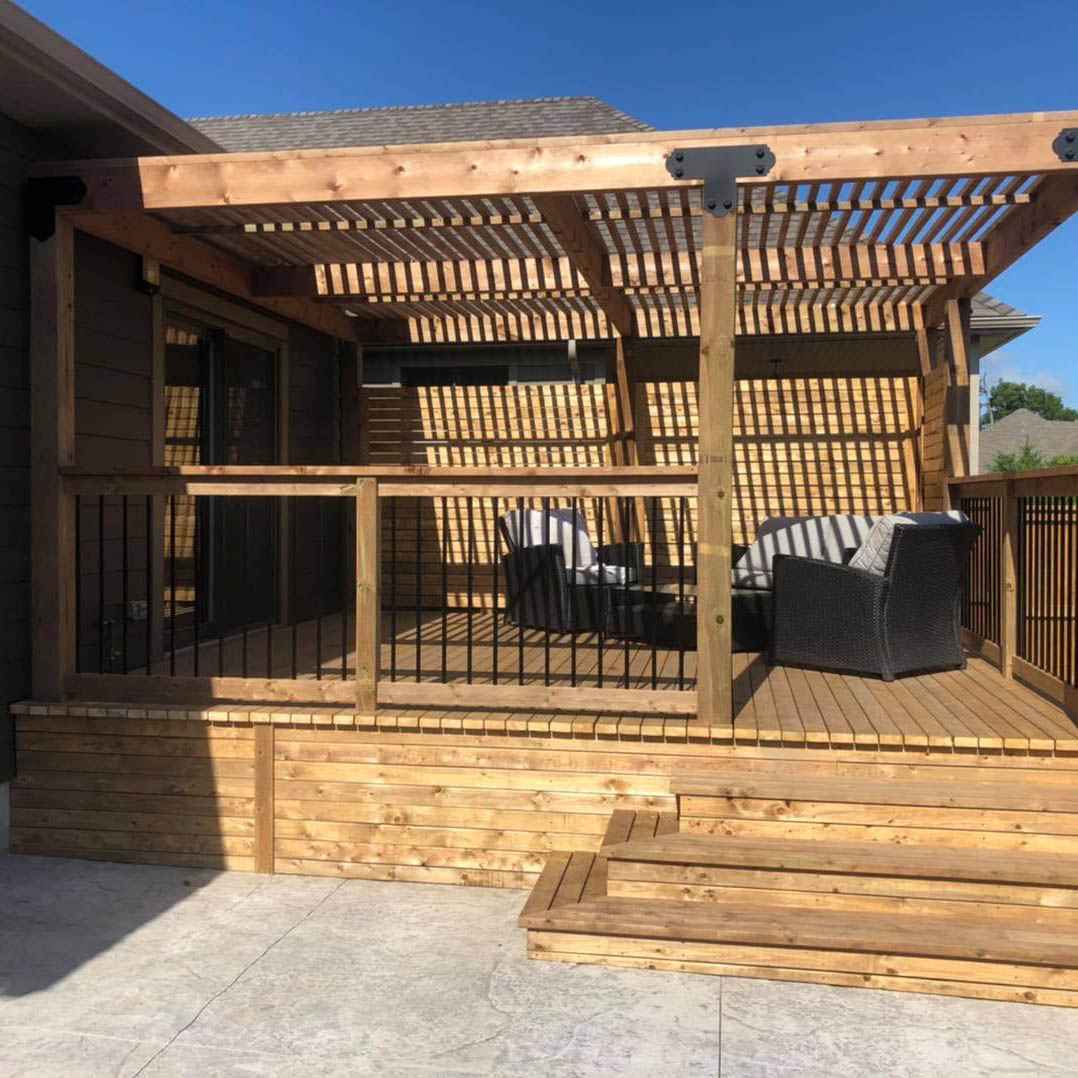 Jeff Burnett 
President and Owner of Deck Dreams
Jeff is the owner of two successful landscape companies servicing Southwestern Ontario. Deck Dreams, a full service deck, pergola and fence constructioncompanysince 2006, and Straightline, a deck and fence post installation company since 2020.  Sharing his hands-on industry experience, Jeff also teaches Construction and Materials courses at Fanshawe College, and loves mentoring the current generation of students.  "Fanshawegave me a solid foundation to build my career on.  I do not just have a job in the industry; I have a career, all stemming from the Landscape Design Program."
Alexander Osbourne
Owner and Project Manager of Springbank Landscapes, Design and Construction
Alexander has been involved in the landscape profession for most of his life, having worked for his family's landscape maintenance business.  He has owned and operated his own Design – Build Company since 2012, creating incredible outdoor spaces in and around the London area.  With a desire to share his knowledge and inspire future industry professionals, Alexander teaches various studio, construction and survey technique classes at Fanshawe College in the Landscape Design and Horticulture Technician Programs. "Since the beginning, I have been hiring co-op students from the program to be members of our team, I think it is such an amazing opportunity to be a part of shaping the newest recruits in our industry".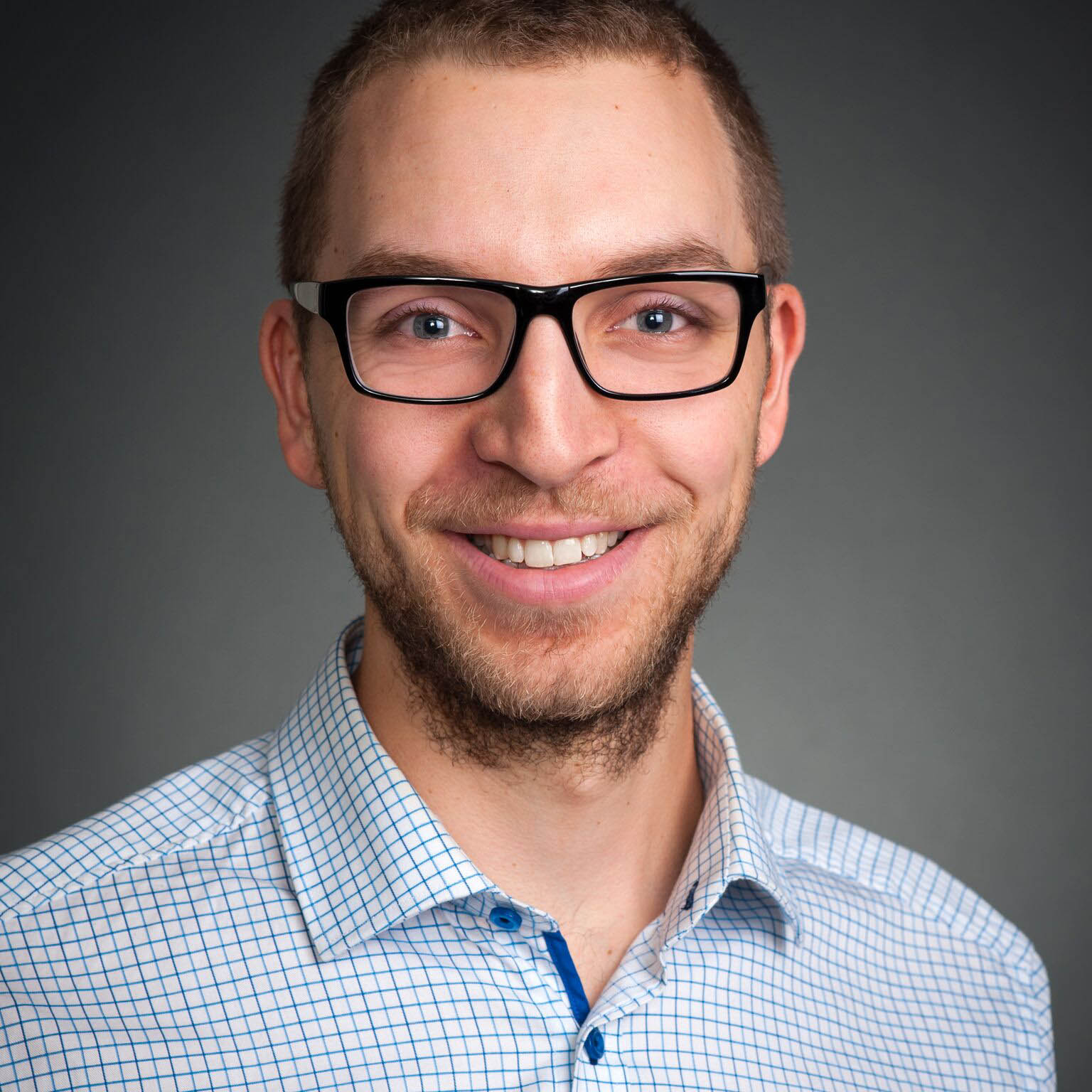 Jake Gray 
Landscape Architect, Dillon Consulting Ltd.
Jake is a Landscape Architect with four years of professional consulting experience with Dillon Consulting Limited. After graduation, he bridged into the University of Guelph Bachelor of Landscape Architecture program, graduating in 2017. Jake's passion for creating meaningful public spaces is seen in many of his projects, with varied experience in public and private sector projects including public parks, urban amenity areas, housing developments and commercial properties. Jake is a full member of the Ontario Association of Landscape Architects with seal and certificate. "Fanshawe gave me the foundation to excel at Guelph and then into my career as a Landscape Architect."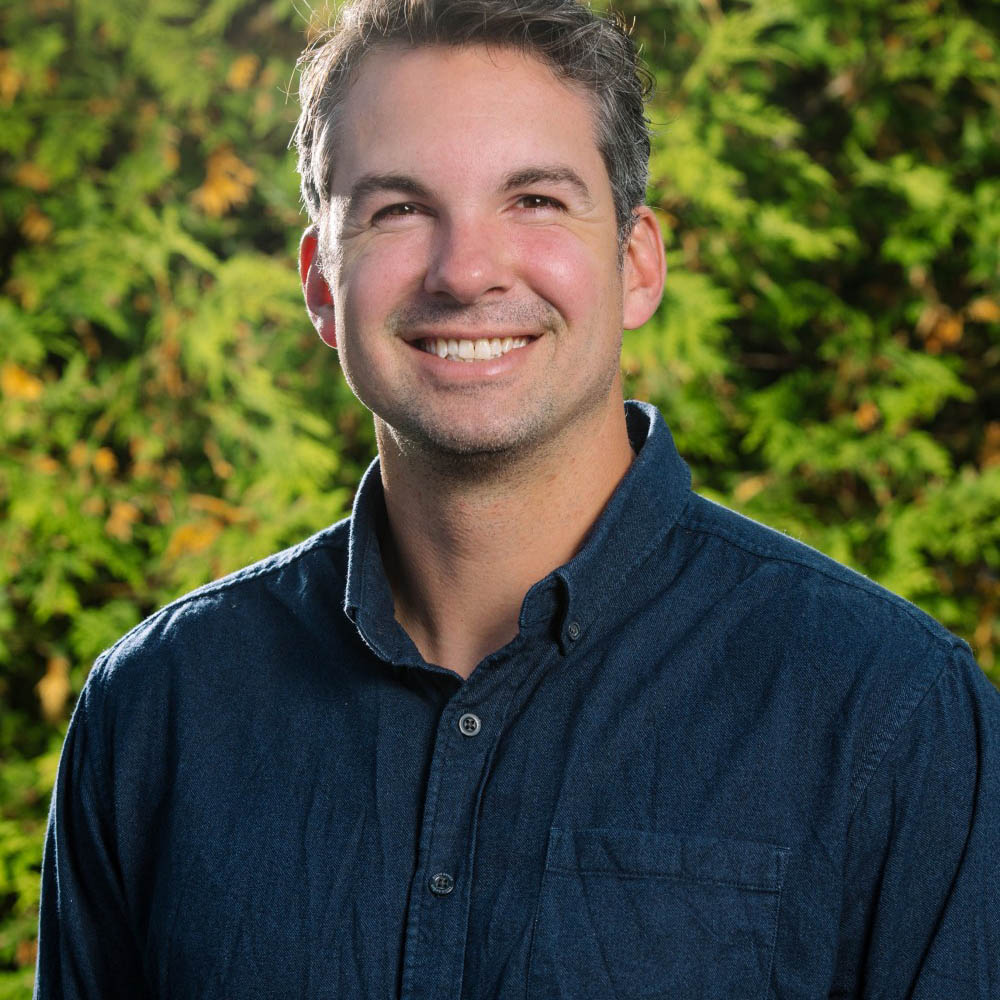 Andrew Wentworth 
Vice President of Landscape Management, Wentworth Landscapes
As VP of Landscape Management at Wentworth Landscapes, Andrew partners with both clients, his team and community to develop and maintain residential and commercial spaces, helping people reconnect with the outdoors. Well-designed and maintained landscapes benefit us mentally and physically, Andrew believes his work creates a richer healthier life for those he collaborates with. His role in SeniorLeadership at Wentworth Landscapes has given him the opportunity to help grow the company and stay involved with the industry including working with Landscape Ontario, Skills Canada, Come Alive Outside and even a cameo on HGTV.
Natalie Walliser 
Senior Facilities Planner, The University of British Columbia
Equipped with skills from Fanshawe College, Natalie's career has taken an interesting path. Her experience in the Landscape Design Program fostered a love of design and provided technical skills to support further studies and a degree in landscape architecture from the University of Guelph. Her practice has taken her to Africa, Hawaii, and across Canada, as both a public servant and a private consultant. While working as a campus planner and landscape architect at the University of Saskatchewan, Natalie taught landscape design and worked closely with the grounds team to create thoughtful designs and support their sustainable composting program. She now works at the University of British Columbia leading campus growth and development as a senior facilities planner."The diverse hands-on learning opportunities I received at Fanshawe set the tone for a fun and pragmatic approach to my work and career."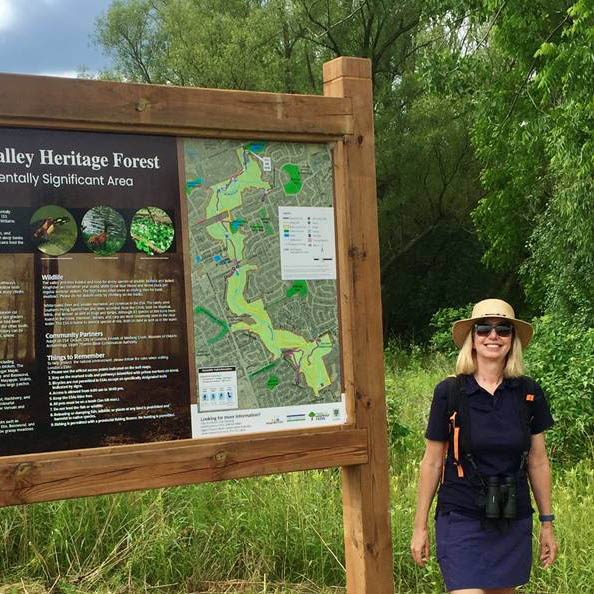 Linda McDougall
Landscape Architect, City of London
Linda has worked at the City of London since 2008 and is now part of the Parks Planning & Design service area. Linda leads the coordination and implementation of parks projects, Conservation Master Plans for Environmentally Significant Areas (ESA) and many other environmental projects. Linda was the project manager for the Guidelines for Management Zones and Trails in ESAs document update which was recognized with the Ontario Association of Landscape Architects Service to the Environment Award in 2017. "Going back to school as an adult at Fanshawe changed my life. I am fortunate to have a great career in public service that includes making London a better place to live and protecting the environment. The Landscape Design program was really great and it gave me the confidence to go on and complete a Master's Degree."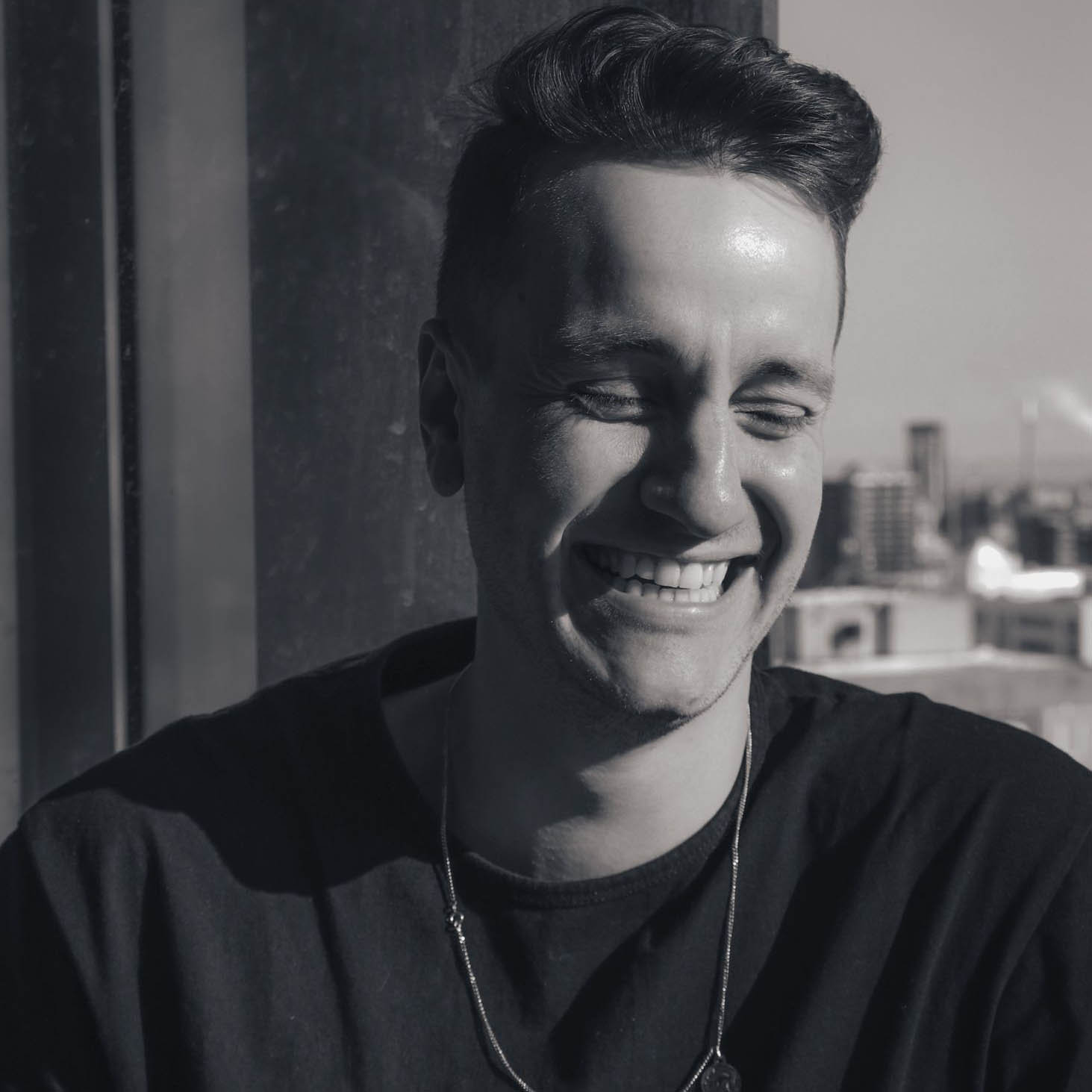 Quentin Caron
UX Designer and Freelance Landscape Designer
Quentin's design journey started at Fanshawe College as an International student from France. "The teachers, staff and classmates provided invaluable support from the start", and he graduated with honours with his family present for the ceremony.  Following graduation, he moved to the GTA and worked as the lead landscape designer and for a design-build company, and has now transitioned into creating digital products for tech companies in Toronto. Lasting lesson from his Fanshawe instructors, Quentin notes, "With discipline and curiosity, there is no ceiling to your potential as a designer."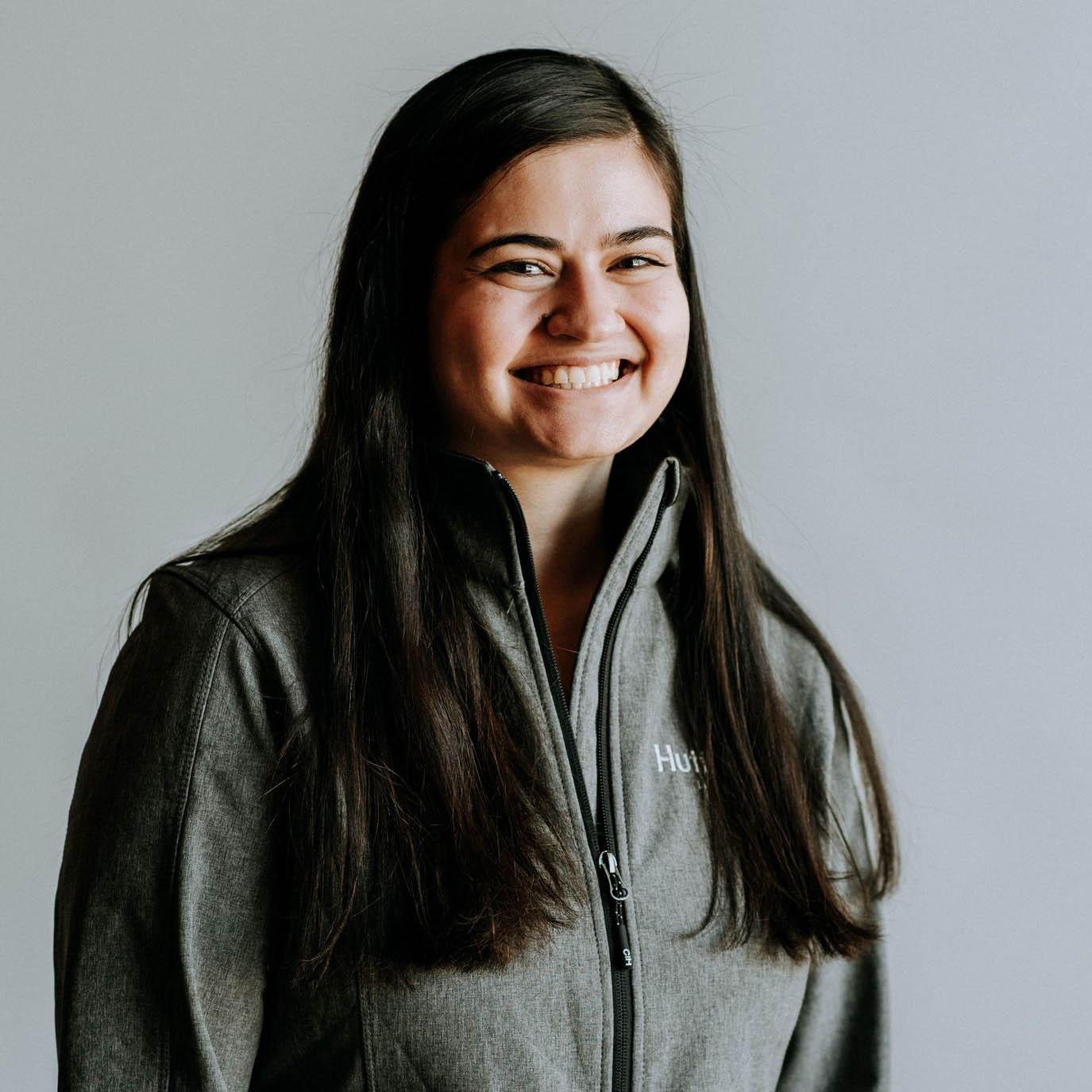 Elise-Suraya Trottier 
Landscape Designer, Hutten & Co. Land and Shore
Elise has always enjoyed art and design but also enjoys spending time outdoors just as much. Landscape design turned out to be a career that combines both these great things and she has been working at Hutten & Co. since graduating from the Landscape Design program in 2019.  She now has the great experience getting to work in some of the most beautiful places in Ontario in Grey Bruce! In her role as a landscape designer, Elise gets to see how the design-build construction team brings her designs to life, loves to go on site visits, interact with clients, and still gets to spend creative time in the office designing. "There is alot of variety in this career which keeps things interesting!"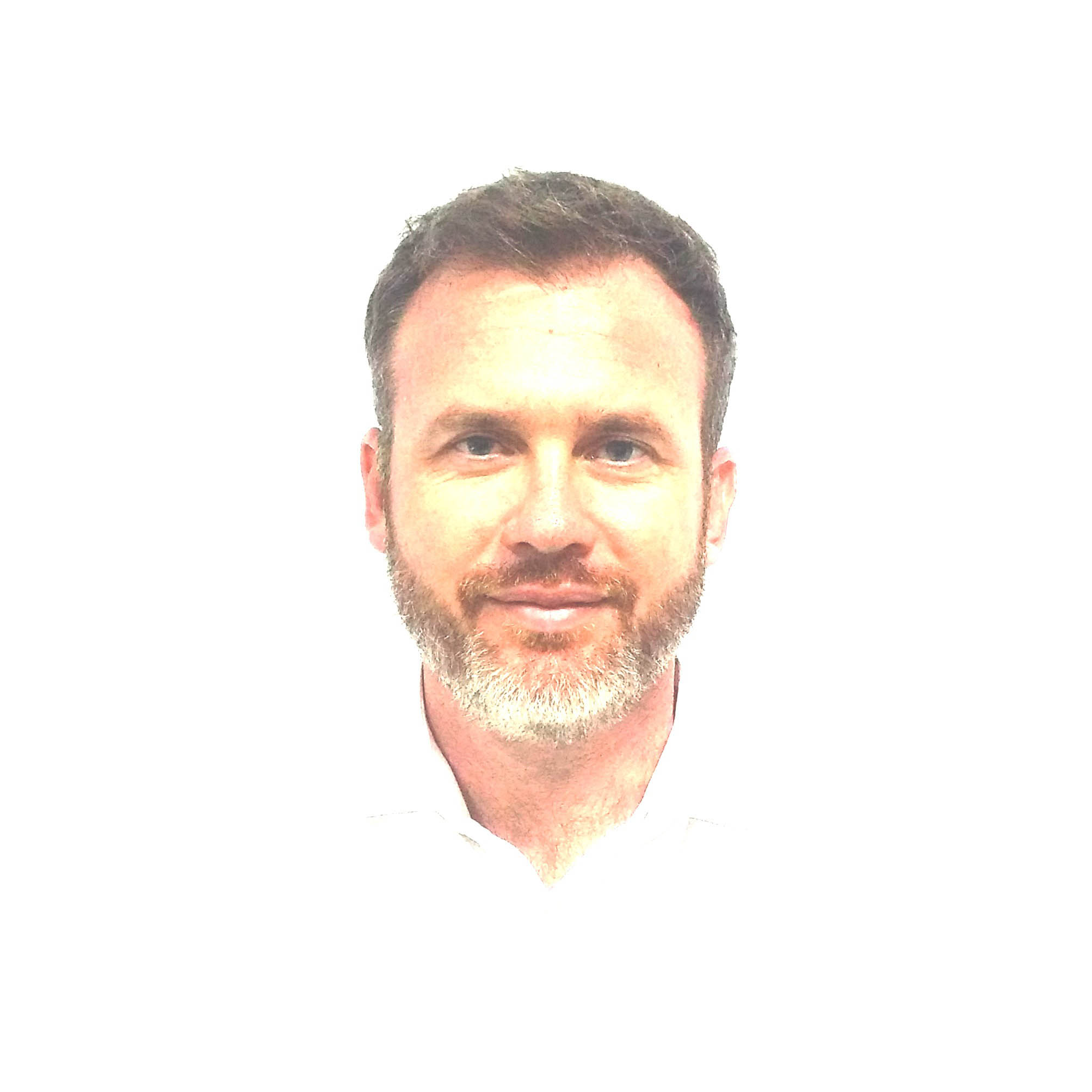 Jeff Hicks
CEO of Hicks Group Inc.
"Growing up on a farm and having majored in euchre spares and skipping class in high school, I was feeling pretty lost before applying to Fanshawe's Landscape Design Diploma.  In fact, it was my 3rd choice! However, after graduating the program, I was hooked on learning, so I applied to a private Horticulture College in Niagara Falls, and got in. So, I went! I then applied for a Master of Science in Plant Taxonomy and Biodiversityat the University of Edinburgh, Scotland, and I got in. So, I went.After graduating with a Masters, I looked around the world for jobs and applied to one in Dubai, UAE and I was hired. So, I went.  I spent 10 wonderful years designing and building multi-million-dollar gardens for some amazing people, including members of the Royal family. After traveling the world from Dubai for several years, it was time to come home. So, I did. I now teach part time at Fanshawe College, while running my businesses, raising our awesome children, farming, maintaining great global relationships and living a level 10 life.   If you are not sure what to do – just apply - great things may happen for you as well!"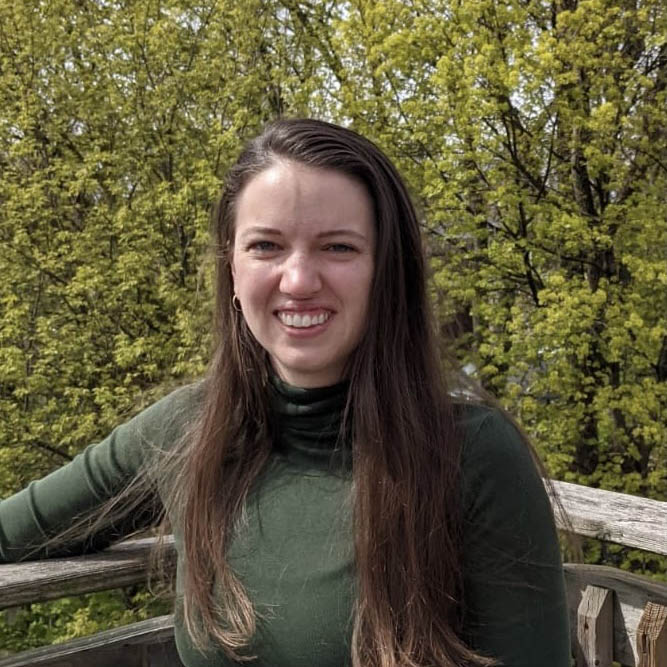 Kathleen Stevens
Landscape Technologist, City of Toronto Parks, Forestry & Recreation - Capital Projects
Kathleen has worked for the City of Toronto for two years and participates in the development of City-wide Parks, Forestry and Recreation initiatives such as the Ravine Strategy, Facilities Master Plansand in the creation of localized park projects such as new basketball courts and playgrounds. "I decided I needed to go back to school after my degree, as I wanted a career in shaping public green space and the Landscape Design program helped me gain all the hard and soft skills to reach this goal. I do not think I would have near the success I have had attaining my career goal within three years of graduating, if it was not for deciding to go to Fanshawe. Best part was, I had fun, taking advantage of opportunities to travel abroad and became very close with my classmates during long nights of hard work."
Hilary Sivyer 
Parks & Recreation Helper, City of London; Landscape Designer
Since 2015, Hilary worked as a self-employed landscape designer and gardener to customers all over southwestern Ontario and part-time with the City of London.  In 2018, she was hiredfull time with the City, and works in the greenhouse, assisting the growers and gardeners, and continues to design and maintain parks and gardens as needed.  Hilary continues to provide design, installation and maintenance freelance services. "My time studying at Fanshawe in both programs has given me the skills to work confidently in a male dominated industry. Landscape design in particular gave me the knowledge to understand by-laws, ecological impacts, proper grading and functional design layouts increasing the longevity of installations. The contacts I made in the industry during my time as a student continue to be assets years after graduation."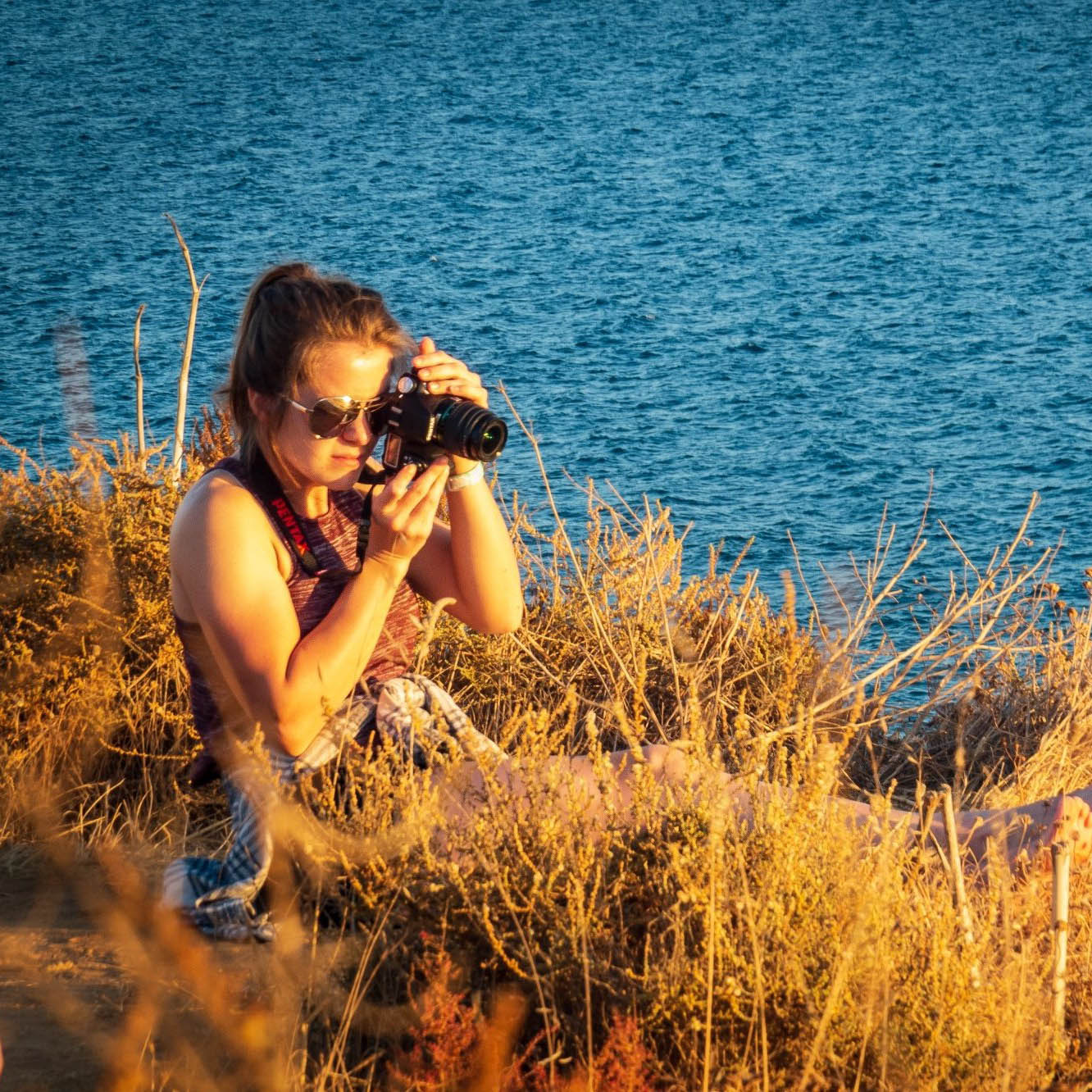 Lisa Hannam 
Business Development Representative, A&L Canada Laboratories Inc.
Lisa is employed by A&L Canada Labs, an innovative leader in agricultural services, research, and technologies. She is the Representative for A&L's home lawn and garden division – Verified Lawn & Landscape. Lisa's time spent in the landscape industry provided an opportunity to better understand the needs of homeowners and contractors alike. Before working for the A&L, Lisa gained experience designing and installing gardens for Springbank Landscapes in London, ON.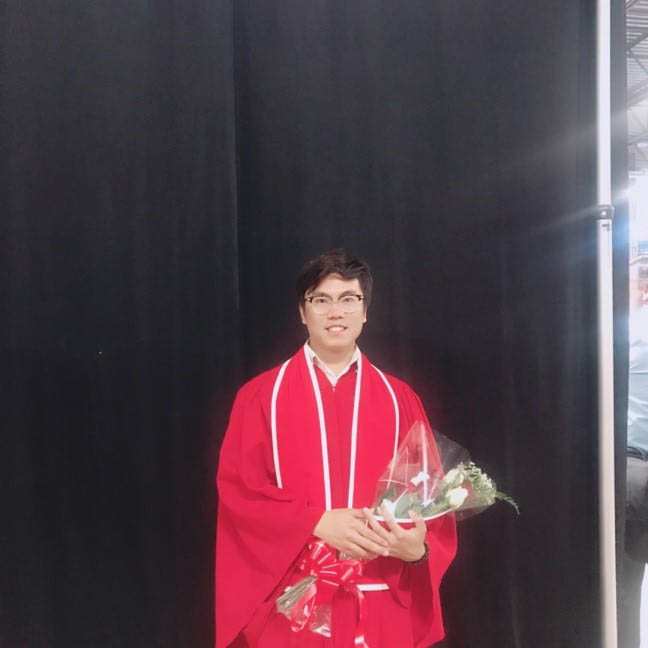 Weijian Li
Master's of Landscape Architecture 2021
"The Landscape Design program at Fanshawe College provides all the essential and solid foundation skills for students to succeed after graduation." When Weijian started his journey at Fanshawe College as an international student, he was shy when talking and presenting his design ideas, until his professors and classmates helped him adapt to the new study environment. After three years ofexperience at Fanshawe, he was able to explain his designs in detail with confidence and decided to pursue a career in Landscape Architecture. With his previous schooling in China coupled with his portfolio from Fanshawe, Weijian was accepted into the MLA program at the University of Calgary in Alberta, graduating in June 2021. "With all of the practical skills and learning experiences from both Fanshawe College and Calgary, I am well-prepared to start my next journey in Canada to become a Professional Landscape Architect".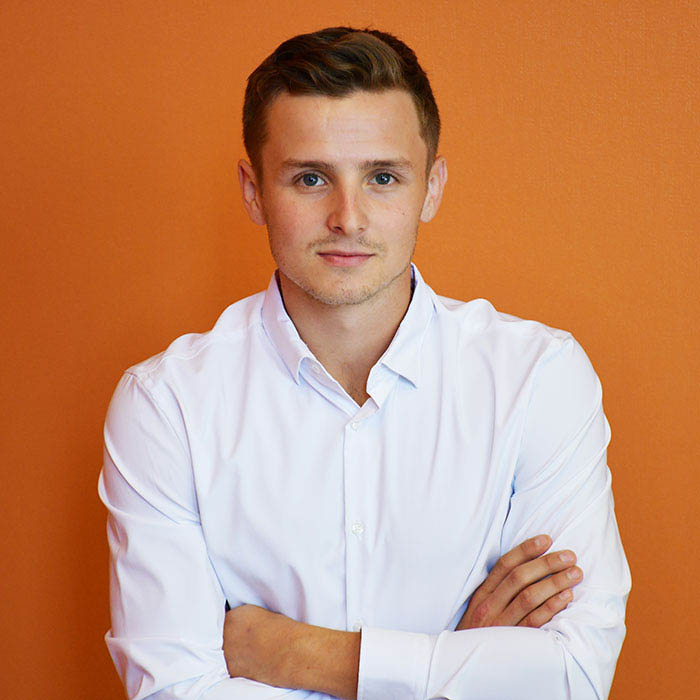 Brett Tonin
Landscape Designer, Seferian Design Group Ltd.
Brett has been a landscape designer with Seferian Design Group since 2017 and has experience working on a range of projects from institutional design, municipal parks, recreational trails, luxury condominiums and more. "Fanshawe's Landscape Design program prepared me with the essential skills and knowledge needed to work in landscape design/ architecture industry. The semester abroad gave me and my classmates a profound outlook on Landscape Design and provided us the experience of a lifetime that will never be forgotten!" Brett is currently in the process of becoming a landscape architect and obtaining his seal. Go Falcons!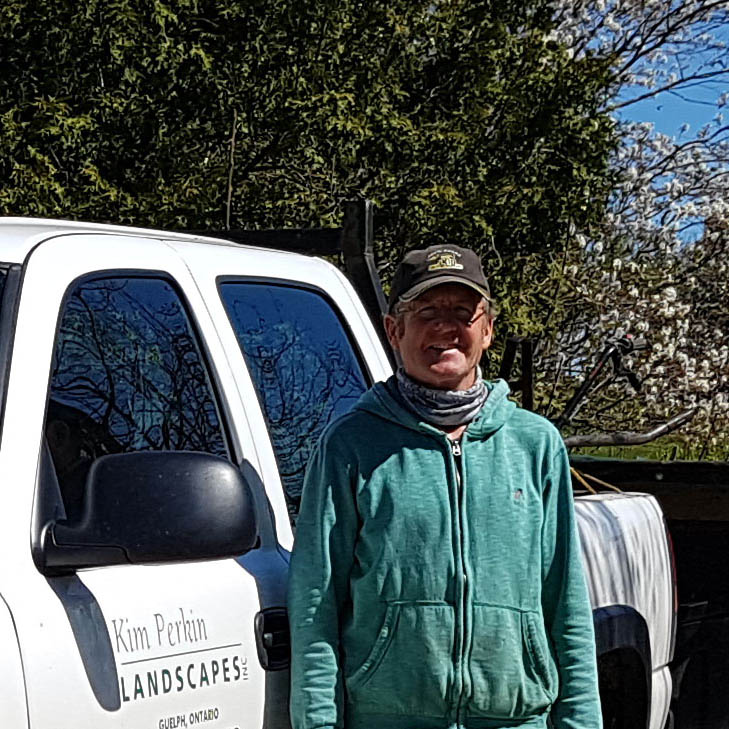 Kim Perkin
Owner and Garden Designer, Kim Perkins Landscapes Inc.
Kim started his own landscape design & build company in 1991 and now specializes in residential landscape design and creating amazing low maintenance outdoor spaces for clients in the Guelph, Waterloo-Wellington region. After graduating from the Landscape Design Program, Kim completed his Bachelor of Landscape Architecture at the University of Guelph in 1987. In his early career Kim worked for several landscape architecture firms in Toronto and southern Ontario.  With the experiences gained in his career, Kim focuses his design vision on native plantings, stone and water when creating soothing and relaxing, functional and beautiful landscapes for his clients.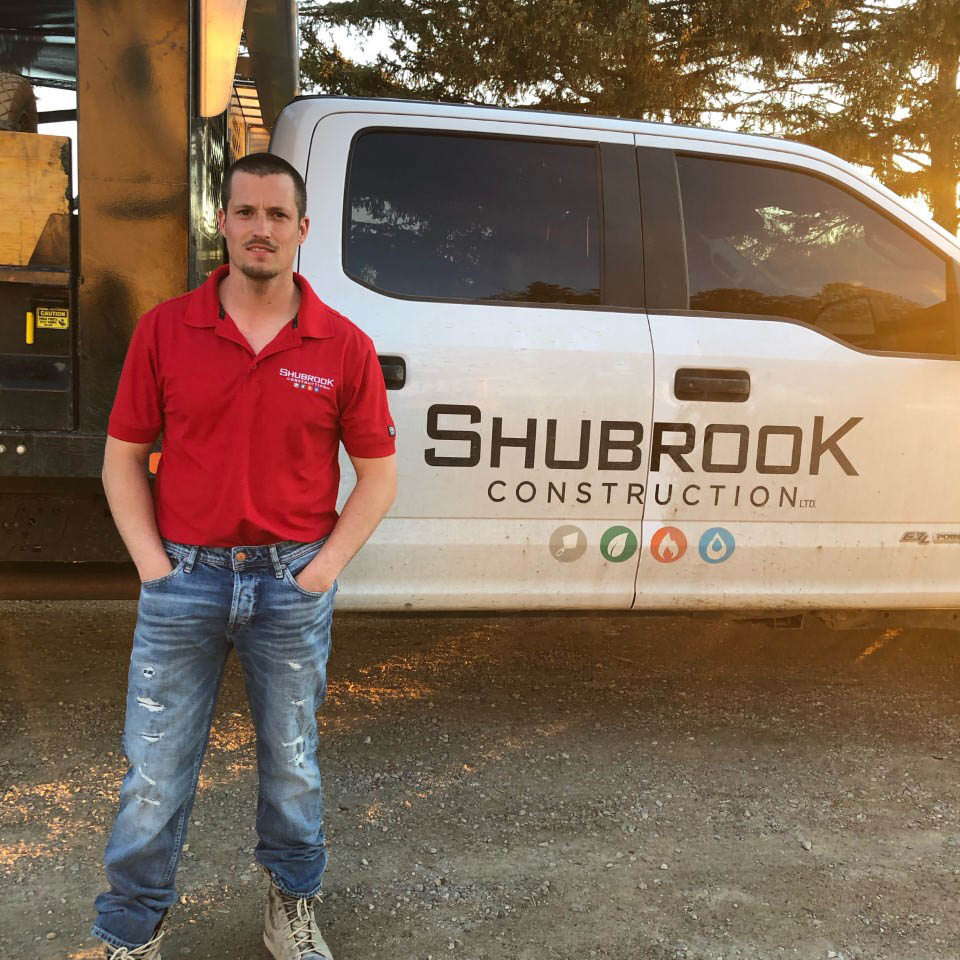 Ty Shubrook
 Owner of Shubrook Construction Ltd. 
Ty has owned and operated Shubrook Construction Ltd. since April, 2017.  SCL provides custom outdoor environments to London residents and surrounding areas.  Specializing in complete backyard makeovers, Ty begins by meeting with the clients to see what they envision for their property, and then provides a full design based on the clients needs. He works alongside his crew of 10 employees to complete the projects such as installing a custom pools, cabanas to full landscape makeovers.  "The Landscape Design program at Fanshawe College provided me with the landscape foundation required to operate a successful design/build business.  Without this program, I wouldn't have been able to render the unique designs that we've installed for many happy homeowners throughout London". 
Claire McLoughlin
Landscape Architect, City of Cambridge
Clair has developed her career by working is several private Landscape architectural design firms in the Toronto and Hamilton area gaining experience working on projects of various scales and scopes. She now finds herself as a Landscape Architect with the City of Cambridge.  Clair used her two co-op work terms to improve her knowledge & skills by working in a garden centre and as a junior designer. This ignited her passion to design and after graduation from Fanshawe, she bridged into the University of Guelph's BLA program graduating in 2017. Clair found that the education she received at Fanshawe provided a solid foundation to launch her career and she continues to build on her skills.