Fanshawe Sustainability presents Unbound — a zero-waste event.
Unbound is a unique and vibrant fashion show event that celebrates Fanshawe's fashion design graduates. Designers present collections based on their vision of responsible fashion. Unbound is a collaboration between multiple programs across the College, to help market, photograph, plan, style and manage the event.
Unbound 2020 took us from the runway to the big screen.  Thank you for joining us on this journey.  As the threat of COVID-19 became a reality in our communities, we saw the closure of public spaces and the cancellation of events; however, with your help, we were able to transform Unbound 2020 from a runway fashion show into 'Revival' - a short film feature capturing the resilience of Fanshawe students.  Led by faculty, the Fashion Design students used their creativity to work in collaboration with students from the Video Editing & Effects program and Music Industry Arts program to debut their fashion designs, while sharing their message of hope through sustainable practices. Collectively, their challenges and triumphs resulted in a true timepiece; a production to be remembered.  Thank you for your support.
We look forward to having you join us next year, as the 2021 graduates reveal UNBOUND 21 "DE-SCIENCE" bringing together scientific discovery and fashion inspiration for the first time through an innovative runway event.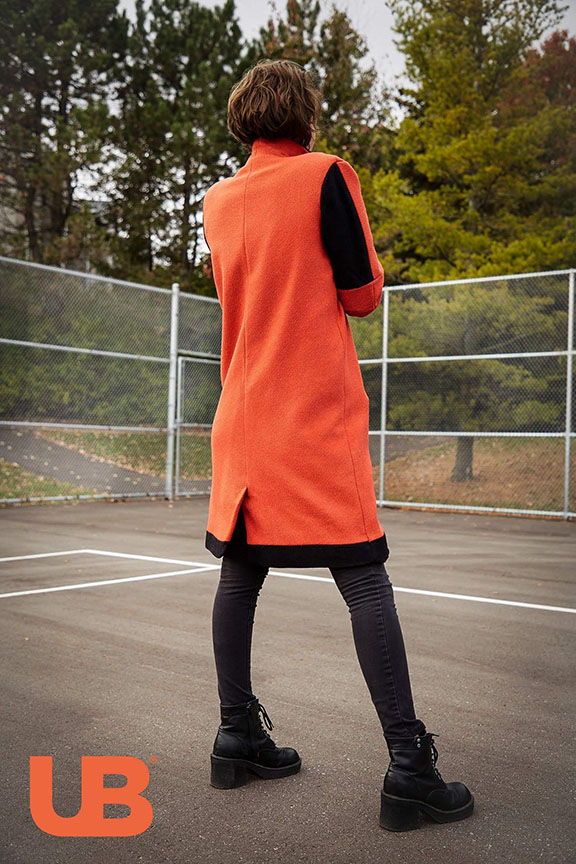 Unbound Fashion Show 2021
More information: Contact Elizabeth Oakley
The fashion industry and institutions such as Fanshawe, are responding to the need for sustainable fashion. The rise in consumers' concerns over climate change and ethical fashion has seen a shift in the demand for responsible designs.
Fanshawe's Fashion Design program mission is to teach cutting-edge design for a sustainable future.
If you are interested in specifically supporting Unbound
We thank you for your continued support and generosity.
"Once again, I was impressed by the high caliber of talent shown on the runway by Fanshawe's graduating students. There were some exceptional pieces; expertly executed, with precision and professionalism. I also loved the new venue, the airplane hangar gave the event a fresh twist. Congratulations to everyone involved in Unbound 2017! It was a memorable event."
Susan Langdon, Executive Director, Toronto Fashion Incubator
"Unbound 2017 for me was being apart of a profound progressive movement of emerging designers, and a faculty with dedication. The Unbound 2017 designers have strong points of view, thoughtfulness to design, and a distinct vision of who they are, and what they are all about.  These designers are truly UNBOUND!"
David Dixon, Canadian Fashion Designer
"Thank you for having me attend Unbound - it was a fabulous evening. The event itself was well-planned and enjoyable, and the student work was impressive.
I raved about everything to my colleagues at Design Exchange."
Sophie Quick, Programming Supervisor, Design Exchange
Sponsorship
Thank you to our generous sponsors. We are incredibly grateful for your assistance and support of our students.
and the
Glenn Davis Group
For sponsorship opportunities, please email or telephone Loren Carriere, Unbound Event Director, Fanshawe College (519-452-4430 x4326).
Unbound 2020 Sponsorship Package (pdf)