'New Friends,' an alternative rock band formed in Fanshawe's Music Industry Arts (MIA) program in 2018, has won Slaight Music's $100,000 "It's Your Shot" contest.
The quartet – Stefan Boulineau (lead singer), Conrad Galecki (bass, drums, backup singer), Ayden Miller (keyboard) and Cole Wilson (guitar) – released their first single, Purple Candy, in 2019. The song has since been played nearly 3.5 million times on Spotify and was recently featured on CTV's Private Eyes.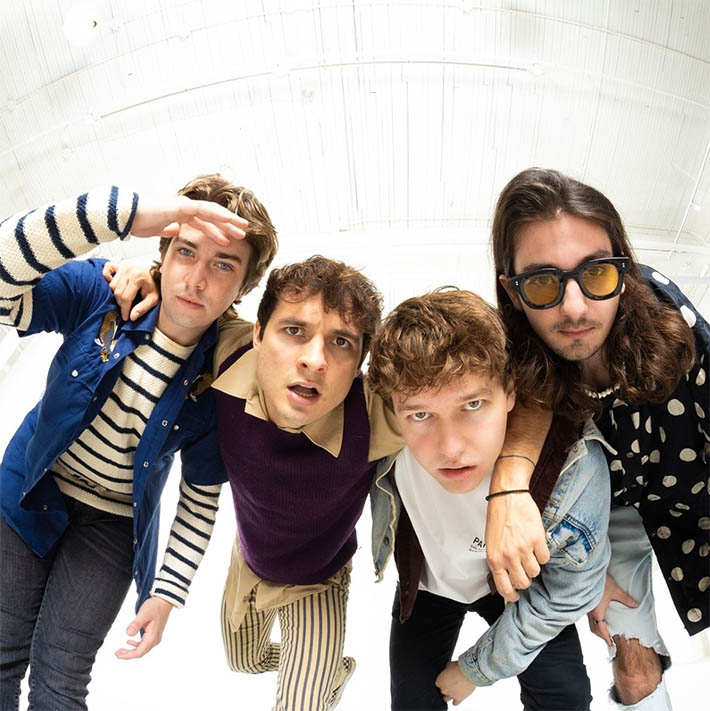 New Friends band members Ayden Miller, Stefan Boulineau, Conrad Galecki and Cole Wilson.
(Photo credit: Kate Dockeray)
Last week, the band released their first EP, Lovestruck, featuring four songs including the title track, Lovestruck Energy.
"We're super grateful for all the support we've received throughout our young careers," says Galecki. "To be honest, we're still processing the win and the opportunities Slaight Music's investment represents for us to live out our childhood dreams."
"When I heard their first song Purple Candy, I loved it so much I offered to mix the song for free," says Juno-winning producer and MIA program coordinator Dan Brodbeck, who has continued to mix the band's recordings.
"This award is the result of the band's talent, hard work and support from our MIA crew," says Brodbeck. "I'm beaming with pride for what they've accomplished and the opportunities in front of them."
Since 2011, Slaight Music has served as an artist incubator working with over 40 Canadian artists and groups to help launch or further their career development. The "It's Your Shot" prize package includes the recording of six original songs, worldwide distribution of a multiplatform digital EP release, promotion and marketing support including the development of an official website and live performance opportunities in 2021 and beyond.
Earlier this year, New Friends was featured on Fanshawe's 'Quaran-tunes' Spotify playlist.
New Friends will be performing at the EP release party of fellow award-winning MIA band 'Lost In Japan' Friday, November 19, 2021, at Rum Runners in London.
For more information about Fanshawe College, please visit Fanshawe's media contact page.