On Monday, April 6, 2020, Horticulture Technician students Shae Corderio and Jacob Belanger delivered approximately 93 hydrangea plants to McCormick Home.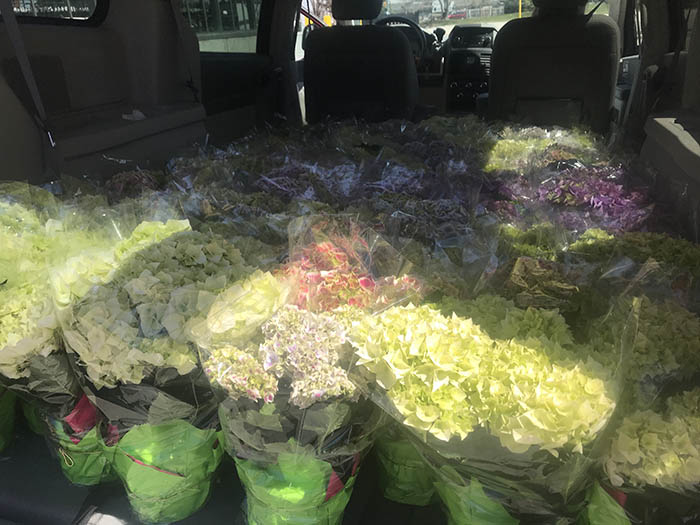 The plants, originally scheduled for sale at the Spriet Family Greenhouse, were delivered to the home in an effort to brighten up the facility and bring joy to the residents during COVID-19. Fanshawe College has a special relationship with McCormick Home as many of our programs are involved with research projects at the facility.
Check out McCormick Home's Facebook page to see the happy recipients and read the wonderful comments.
Fanshawe professor Natalie Rowe also delivered hydrangeas to Hospice and Revera on the Mount on Monday.
A special thanks to Jeff, Shae and Jacob for growing and maintaining the plants so others will enjoy them and thanks to Peter and Natalie for offering to deliver them.
For more information, please visit Fanshawe's media contact page.