Fanshawe College is proud to announce two of its Respiratory Therapy graduates have achieved the highest and second highest scores at the Canadian Board for Respiratory Care (CBRC) national certification exam.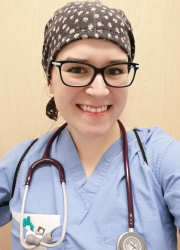 Hannah Diemert has been named recipient of the Canadian Society of Respiratory Therapists (CSRT) – CBRC Student Excellence gold medal and Elora Tung will receive the silver medal.
More than 300 people across Canada wrote the exam.
"I had a great experience at Fanshawe. The Respiratory Therapy program was amazing and all the professors were incredible," says Hannah Diemert (right). "I would 100 per cent recommend this program to anyone thinking about pursuing a career in the health care field."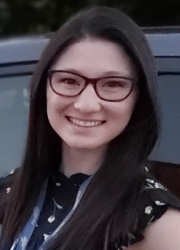 "I am incredibly proud to be a community respiratory therapist with Proresp, working with clients to ensure their continued independence, comfort and safety," says Elora Tung (right). "During the pandemic, community respiratory therapists have been called upon to bring COVID-19 patients home from the hospital and provide respiratory support as they recover at home. I am pleased to be part of a team that makes such a difference in the lives of those living with respiratory illness."
Both Hannah and Elora were among 43 third-year Fanshawe respiratory therapist students granted early licensing in March 2020 to start work at the beginning of the COVID-19 pandemic.
"Congratulations to two of our amazing 2020 graduates, Hannah Diemert and Elora Tung, who achieved the top two scores on the National Respiratory Therapy Exam, the CBRC, winning the Gold and Silver CSRT-CBRC Student Excellence Awards," says Julie Brown, coordinator of the Respiratory Therapy program. "We are so proud of these two incredible graduates. They both worked diligently throughout the program, gave their time willingly and are awesome people as well."
The tradition of excellence continues within the Respiratory Therapy program. In addition to the early licensing grant last March, the program was also recognized with the Gold Program of Excellence Award by Colleges and Institutes Canada.
For more information, please visit Fanshawe's media contact page.