Fanshawe College is proud to congratulate alumnus Dubmatix for winning Reggae Recording of the Year at the 2019 Juno Gala Dinner & Awards on Saturday, March 16. He was announced the Reggae Recording winner for his album Sly & Robbie meet Dubmatix – Overdubbed.
Also known as Jesse E. King, the reggae and electronic recording artist graduated from the Music Industry Arts (MIA) program at Fanshawe in 1993. At the time, the program was named Recording Engineering.
"I'm Fanshawe proud," says the Toronto-born artist, reflecting on his time as a student at the College in the early '90s. "It was great to meet up with quite a few other MIA grads at the Juno awards."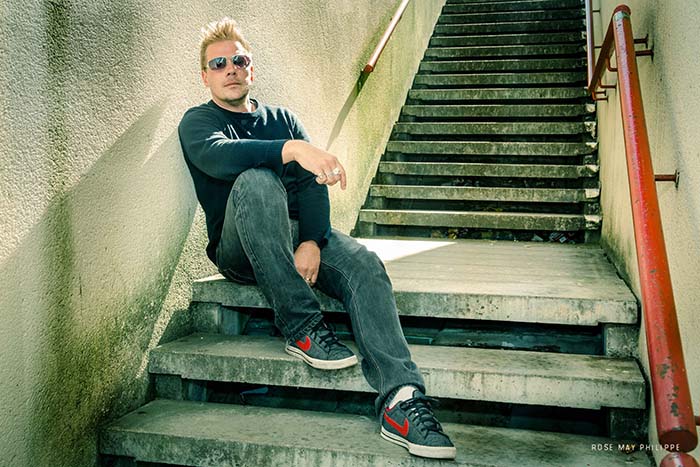 Fanshawe College graduate Jesse King, a.k.a. Dubmatix, won Reggae Recording of the Year at the 2019 Juno Gala Dinner & Awards on Sunday, March 17. King graduated from the Music Industry Arts program in 1993. (Credit: Rose May Philippe Photography, www.rosemayphotography.com.)
Dubmatix was pitted for the 2019 Reggae Recording Juno award against last year's winner Blessed, as well as nominees Chelsea Stewart, Exco Levi and Kafinal. His award-winning recording was released on January 19, 2018 by label Echo Beach.
"What an incredible time last night," Dubmatix said Sunday on his Facebook page. "It was a total surprise and I'm so grateful."
Dubmatix previously won a Juno award in 2010 for his album Gonna Be Alright, and was also nominated in 2009 (Renegade Rocker), 2011 (System Shakedown), 2012 (Seeds of Love & Life), 2014 (Rebel Massive), 2016 (The French Sessions) and 2017 (Roll 'Dem).
For more information and to listen to samples from his Juno-winning album online, visit Dubmatix's page on the Junos website.
To listen to a playlist celebrating former students, graduates and faculty of Fanshawe's Music Industry Arts (MIA) program who have been recognized by the JUNOS with past nominations and wins, visit Fanshawe's blog.
For further information, please contact Corporate Communications.