Monday, March 11, 2019
Image
Image
The JUNOS are coming to London! In honour of our city, hosting the 2019 JUNOS, we are celebrating the remarkable achievements of former students, graduates and faculty of Fanshawe's Music Industry Arts (MIA) program who have been recognized by the JUNOS with past nominations and wins.
Join our celebration by streaming a playlist of their work on Spotify or YouTUBE.
Listen Now
If you are wondering how Fanshawe's MIA program is connected to some of the music you are hearing on our playlist keep reading to find out. Enjoy this list of former students, graduates and faculty of Fanshawe's Music Industry Arts program who have been nominated and possibly even won a JUNO.

This year's MIA JUNO connections
 

Jesse E. King aka Dubmatix – Reggae and Electronic Recording Artist
Graduated Music Industry Arts (Recording Engineering), 1993
Dubmatix previously won a Juno award in 2010 for his album Gonna Be Alright, and was also nominated in 2009 (Renegade Rocker), 2011 (System Shakedown), 2012 (Seeds of Love & Life), 2014 (Rebel Massive), 2016 (The French Sessions) and 2017 (Roll 'Dem).
Won the 2019 Reggae Recording for Overdubbed "Sly & Robbie meet Dubmatix"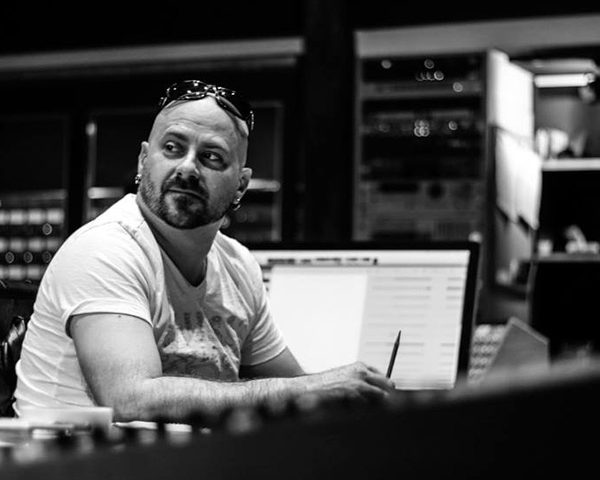 Ben Kaplan – Recording Engineer/Producer
Nominee: Recording Engineer of the Year
2019 - "Get Up", "It's Alright" DANCE AND CRY – Mother Mother
2018 – Five Alarm Funk's "Widowmaker" and Ninjaspy's "Speak"
Ben's other work:
Biffy Clyro – Album: Opposites - "Black Chandelier," "Opposite," "Biblical"
Mother Mother – Album: The Sticks – "Let's Fall in Love," "Bit by Bit"
Shakira – Album: Oral Fixation Vol. 1-2 – "No"
You Me at Six – Album: Sinners Never Sleep – "Bite My Tongue"  
 

Dan Brodbeck – Recording Engineer/Program Coordinator of MIA
Dan is a member of the 2019 London JUNO host committee.
Winner: Recording Engineer of the Year
2010 - "Apple of my Eye", "Be Careful" - Dolores O'Riordan
Engineered The Gandharvas - nominee for Best new Group 1994
Engineered "Best Roots and Traditional" nominee Garnet Rogers "At A High Window"
George Seara - Recording Engineer/Mixer
Although not nominated this year, George worked with nominee Shawn Mendes on many past projects!

Winner: Recording Engineer of the Year
2017 – Shawn Mendes' "Treat You Better" and "Don't be a Fool"
2012 – Michael Kaeshammer's "A Little Bit of Love" and Laila Biali's "Let Go". '
Nominee: Recording Engineer of the Year
2015 – Jacksoul's "Got to Have It" and "Whole Day"
2008 – Holly Cole's "Holly Cole"
George's other work
Jack & Jack. Album: A good friend is nice mixer
Shawn Mendes. Albums: Handwritten, Shawn Mendes, Illuminate (Deluxe), MTV Unplugged, "Use Somebody/Treat You Better"
Alessia Cara. Album: The pains of growing
James Bay. Songs: "Wild Love" (acoustic), "Us"
Drake. Song: "Replacement Girl" feat. Trey Songz
Rihanna. Album: Good Girl Gone Bad
Furious 7. Original Motion Picture Soundtrack
Just Chase. Song: "Ego"
R3hab & Trevor Guthrie. Song: "SoundWave"
Pentatonix. Album: Pentatonix
Emilie Claire Barlow. Song "Clear Day"
Tyler Shaw. Song: "Cautious"
Discover more MIA JUNO winners and nominees

 

John Bailey – Recording Engineer

Winner:  Recording Engineer of the Year in

2007 – Molly Johnson's "Rain" and Serena Ryder's "Sisters of Mercy". Nominee:  Recording Engineer of the Year
2015 – The Breithaupt Brother's "Any Day Now" and Molly Johnson's "Fine and Mellow"
2010 – Sophie Milman's "I Can't Make You Love Me"
2009 – Molly Johnson's "Lucky If I were a Bell"
2008 – Sophie Milman's "Make Someone Happy"

Derry Grehan – Lead Guitar/Songwriter – Honeymoon Suite

Winner: Group of the Year

1986 – "New Girl Now," "Burning Love," and "What Does It Take."

Nominee: Album of the Year: 1989, 1986, 1985

Nominee: Most Promising Group, 1986

Nominee: Group of the Year, 1985

Tom Treumuth - Producer - Honeymoon Suite

Nominee: Group of the Year, 1985

Tim McDonald – Drummer – The Gandharvas

Nominee: Best New Group, 1995 – "The First Day of Spring"

Denis Tougas - Recording Engineer/Mixer

Winner: Recording Engineer of the Year, 2003 - Amanda Marshall's "Everybody's Got a Story"

Nominee: Adult Contemporary Album of the Year, 2018 - Alysha Brilla's Rooted Album

Nominee: Recording Engineer of the Year:

2010 - Kirsten Jones' "The Mad Mile
2006 - Kathleen Edwards' "Back To Me" and Sarah Harmer's "I'm a Mountain"

Garth Richardson -  Producer

Winner: Producer of the Year, 1997 - Melvins' Bar-X-the Rocking M" and The Jesus Lizard's "Mailman"

Nominee: Jack Richardson Producer of the Year

2006 - Gunnin' - "Villain"
2003 - Family System's "The Red"

David Martin - Hemingway Corner/Faculty Fanshawe 

Nominee: Best New Group, 1996 - "Big Sky" and "Tell Me Why"

Dale Heslip - Music Video Editor - Crash Test Dummies

Nominee: Best Video

1994 - "Mmm Mmm Mmm Mmm"
1992 - "Superman's Song"

Nominee: Single of the Year, 1995 - "Mmm Mmm Mmm Mmm"

Gary Furniss - President of Sony/ATV - 2018 Fanshawe Honorable Diploma Recipient

Winner: Best Video, 1997 - Junkhouse "Burned Out Car"

Nominated: Breakthrough Group, 1994 - Junkhouse

Nominated: Best Video, 1998

Devon Portielje - Singer, guitar, percussion - Half Moon Run

Nominee: Breakthrough Group of the Year, 2016

Nygel Asselin - Producer/Engineer - Half Moon Run

Nominee: Breakthrough Group of the Year, 2016

Discography: Half Moon Run  - Album: Dark Eyes

Nyles Spencer - Recording Engineer

Winner: Adult Alternative Album of the Year, 2018 - Introduce Yourself - Gord Downie

Jenna Pemkowski - singer, songwriter

Nominee: Electronic Album of the Year, 2018 - "You and I" - Dabin - Two Hearts

Joe Dudych - Recording Engineer

Nominee: Classical Album of the Year: Large Ensemble, 2018 - Album: The Shaman and Arctic Symphony - The Winnipeg Symphony Orchestra

James Peck - Audio Engineer/Beat-maker - Memorecks

Nominee: Dance Recording of the Year

2017 - Zeds Dead - Album: Northern Lights

Brandon Pero - Producer/Mixer/Recording Engineer

Winner: Children's Album of the Year, 2017 - Diana Panton's "I Believe in Little Things"

Emm Gryner 

Nominee: Best New Solo Artist, 1999

Nominee: Pop Album of the Year, 2002 - Album: Girl Versions

Nominee: Pop Album of the Year, 2003 - Album: Asianblue