Fanshawe Student Emergency Fund
So many of you have asked how you can help during this difficult time. Thank you for your concern and for showing the world the true meaning of Fanshawe Forever.
Fanshawe College has established the Fanshawe Emergency Student Fund with an initial contribution of $1.5 million to provide short-term support for current students who are experiencing unforeseen financial challenges.
Contributions to the fund will offer emergency support for students who are out-of-work, have unexpected health and wellness expenses, incurred additional expenses for online learning or are struggling to pay for food or rent.
The Fanshawe College Foundation will strengthen the College by attracting donor and partner investments in support of student success and other priority needs. 
The Foundation's goal is to build philanthropic relationships to support College community.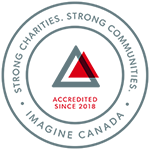 The Standards Program Trustmark is a mark of Imagine Canada used under licence by the Fanshawe College Foundation.
Read more about this accreditation.
Visit the links at the top of this page for more information about Fanshawe's Foundation.
Share this Page
Information For
Fanshawe's St. Thomas/Elgin Regional Campus encourages adult learners to consider educational options this fall.

The Board of Governors of Fanshawe College is seeking applications for membership to fill three vacancies on the Board commencing September 1, 2021.
RT @unboundfashion: We are excited to announce Unbound Revival is an Official Selection at the @canifff_ca 2020!

Revival takes a look at s…
View on Twitter