Fanshawe's radio stations: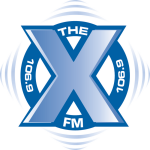 On Campus. In The Community. Fanshawe's 106.9 "The X" is a CRTC licensed community campus radio station broadcasting at 106.9 on the FM dial. Radio Broadcasting and Broadcast Journalism students of Fanshawe College along with community volunteers are on the air and behind the scenes. CIXX-FM, "The X", fills the airwaves with a brand of dance, hip hop, R&B grooves, reggae and world music. In addition to the music, 106.9 is a news and information provider with hourly news, sports, weather updates and community talk programming throughout the broadcast day.

CFRL is heard in the halls of the college and online. "Fanshawe's Hot Spot" is a radio station that broadcasts in various programming formats. Radio Broadcasting and Broadcast Journalism students perform and learn on many formats including adult contemporary, country, 80s, classic and modern rock. News, Sports, Weather information updates are heard hourly and keep students informed with what is going on in their world.

The Falcon is where the radio broadcasting and broadcast journalism students first spread their wings in the world of radio. Heard during the fall and winter semester between 6 p.m. and 10 p.m., first-year students get a taste of hosting their own radio show. When the Falcon is resting, enjoy a simulcast of CFRL.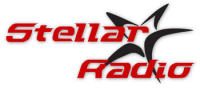 Stellar Radio is where we show you why the "faces of radio" are just as important as the talent behind the microphone. Combining all the talents heard on-air, Stellar Radio uses the visual medium to enhance audio and video euphoria with a wide range of topics and information.
Broadcasting - Radio program information.