How to host a wine tasting party
Monday, February 4, 2019
Image
Image
A wine tasting party is a fun way to learn about different wines while experimenting with different varieties. Read on for some tips on how to host an excellent tasting event.
1 

Determine a theme

Think about the type of tasting party you would like to host early in the planning stages. Below are a few suggestions:
Same variety from a different region (comparison tasting)
Regional (select wines of Italy, France, Spain, etc.)
Pairing (wines and single serve appetizers from a region or wines and cheese from a region)*
Warm climate versus cool climate
*If combining with food, consider completing a pairing exercise with six different types of foods – salty, acidic, fatty, bitter, sweet, hot – to show how the wine performs with each food.
 
2

  What you will need
Enough clean glassware for each wine poured (rent if necessary) and water for rinsing
Spittoons or a bucket for unfinished wine 
Download tasting placemats and aroma flavour wheels for reference
A scent-free, well-lit environment
Paper bags to cover the wine bottles so guests won't know which wine has been offered – put a 'r' or 'w' on the bottom so the reds and whites are separated
Use tasting markers or mark each wine glass to keep them separated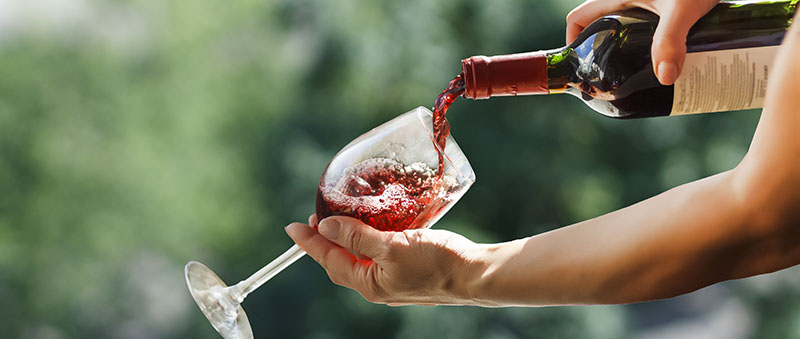 3 
Follow these tips
Select a price range and keep wines within it 
Chill the white and sparkling wines
Pour 2 oz. per person and taste four to six wines
Serve palate cleansers such as neutral flavoured bread (if not serving food)
When tasting, note the appearance, followed by the nose (aromas) then finally the palate (taste)
Have a blind tasting game. Have people guess the correct grape and where it's from (keep it simple by making it multiple choice)
4 
Taste the wine in sequence
Dry to sweet
New to old
Simple to complex
Sparkling - light whites- full bodied whites - light reds - full bodied reds - sweet and fortified 
We all smell and taste things differently depending on genetics and our environment. The more you smell and taste, the better you will become at describing wine. Practice and build your wine vocabulary. Relax, have fun and rinse and repeat!
About the expert:
Christie Pollard is coordinator of the Guest Relations Management - Concierge Services program at Fanshawe College and is a Senior Advisor, Restaurant Services at First Key Consulting. She is a graduate of the Canadian Association of Professional Sommeliers and is a Food & Drink pairing instructor.Christie is passionate about all things food and drink. Most recently, she co-founded the food & beverage consulting service/blog Cork+Board with friend and chef, Josie
Information For
Fanshawe's commitment to academic quality and student success is stronger than ever.

In 2018, Ayden Miller (keyboard/synthesizer), Stefan Boulineau (lead vocals) and Cole Wilson (lead guitar) formed their band New Friends while working together in the studio of Fanshawe Music Industry Arts program.