Women Welding Success
Fanshawe, in partnership with CWB Welding Foundation, has been selected as 1 of 14 institutions across Canada to host a fully funded welding program targeting women and women-identifying individuals. This program provides practical theory, hands-on welding training and skills development in a safe and supportive environment. 
Participants will come together to foster personal growth, confidence, and experiential learning while exploring welding and other welding-related skilled trades careers.
Details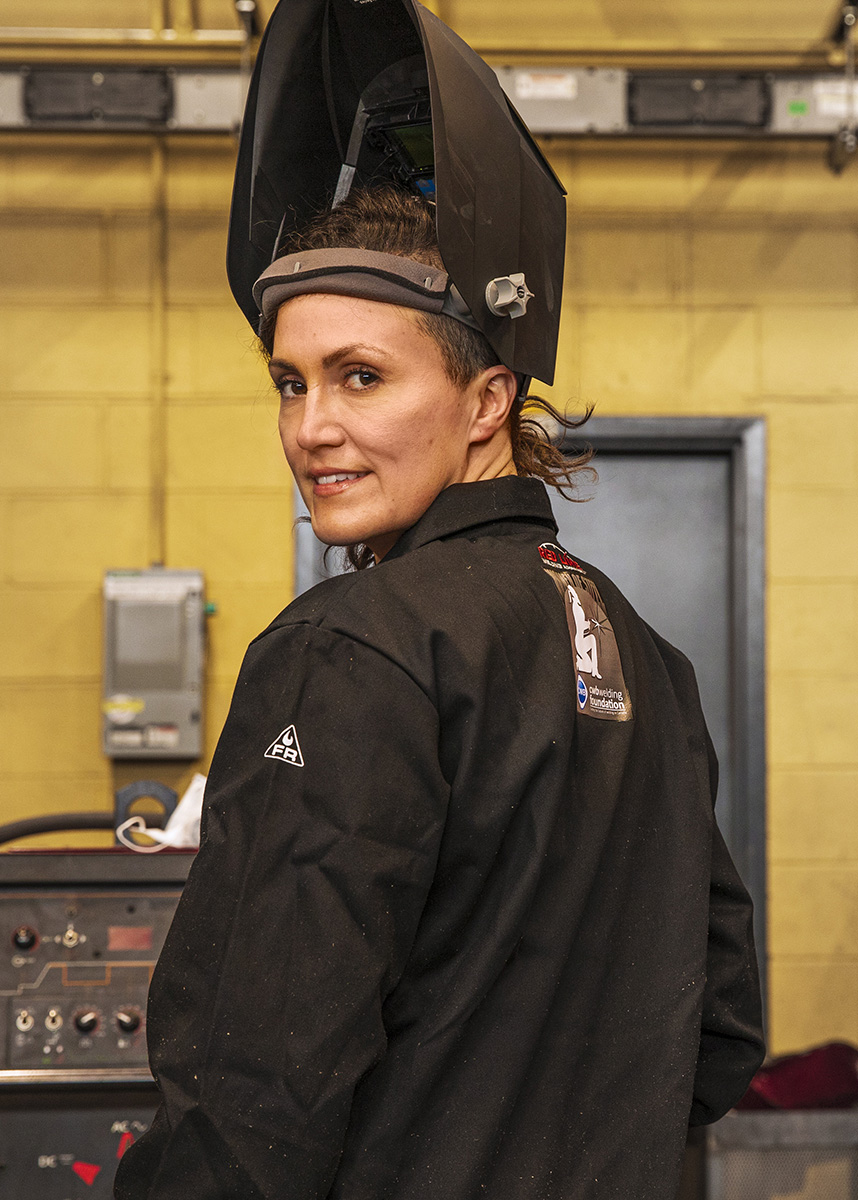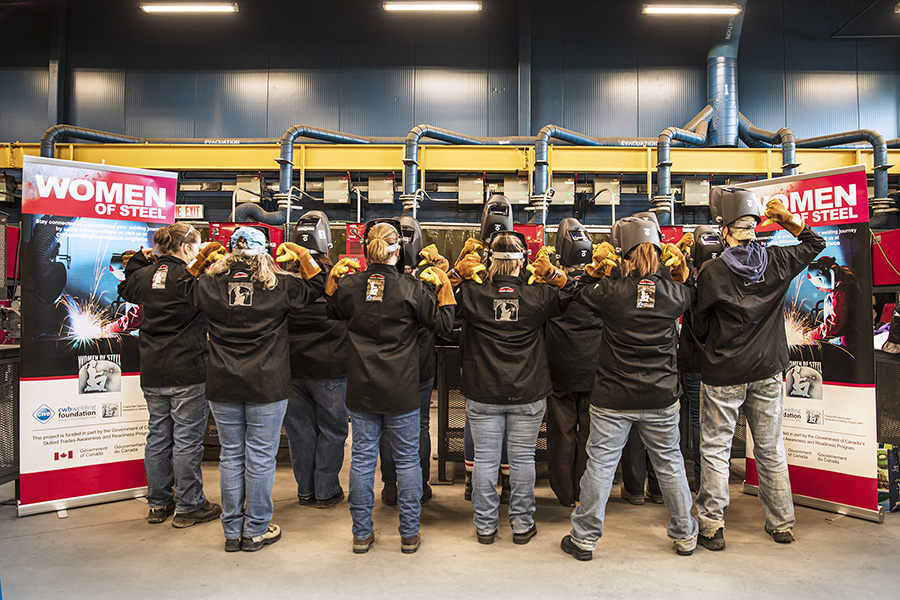 The Women of Steel program takes place over 11 weeks.
All participants will be provided with appropriate personal protective equipment. This includes but is not limited to, safety boots, a welding jacket and gloves and a welding helmet.
Qualifying participants may be eligible for funding to offset certain expenses (travel, childcare, technology etc.).
What to Expect
The program's blended delivery includes both in-person and online components. Participants can expect:
350 hours of in-class and lab training. This training runs 5 days a week
70 hours of online training to be completed in sync with in-class and lab training
Participants will be trained in several welding processes with the ability to obtain up to 6 CWB welding qualifications in various positions. Training across multiple processes helps prepare participants for the next step of their career, which could be apprenticeship, post-secondary education or industry employment. Upon completion of the program, participants will have: 
Developed competencies in job safety skills and awareness of workplace hazards
Acquired practical hands-on experience with a variety of stationary and portable power tools
Acquired skills and knowledge to make a successful transition to an entry-level position in the industry
Demonstrated the ability to apply mathematical concepts to the welding field
Completed the theoretical and practical requirements for a level 1 welding apprenticeship and be prepared to take the welding apprenticeship level 1 exam
The Women of Steel project also features a mentorship component to help participants advance their careers in welding, fabrication and other professions while developing industry relationships. 
In order to achieve a certificate of completion and receive CWB welding tickets, students must complete all courses in the program.
Eligibility and Registration
Participants must identify as a woman, be a least 18 years of age and be legally entitled to work in Canada. 
For additional information, please reach out to oxford@fanshawec.ca.
About CWB Welding Foundation
The CWB Welding Foundation is a national registered charity that relies on the support of industry and community organizations to address the welding skilled trade shortage in Canada. Through education-based programs and initiatives, we continue to reduce barriers that affect key groups; elementary, secondary, and post-secondary students and educators, indigenous people, women, and the underrepresented. We envision a future where all individuals are encouraged and provided the support needed to reach their true potential in a career in welding regardless of identity factors, social and financial status, and lived experiences including gender, age, ethnicity, language, literacy, culture, income, and geographical location.
The Women of Steel™ program is a platform for introducing the welding trade in a safe way to young Canadian women with an interest in exploring the trade. We focus on continual enforcement of safe and proper work procedures, while appropriate conduct, behaviour and student expectations are also imperative.
The Women of Steel™ program is funded in part by the Government of Canada's Women Employment Readiness Pilot Program. 
To learn more, visit the CWB Welding Foundation Women of Steel webpage.