Meet the Team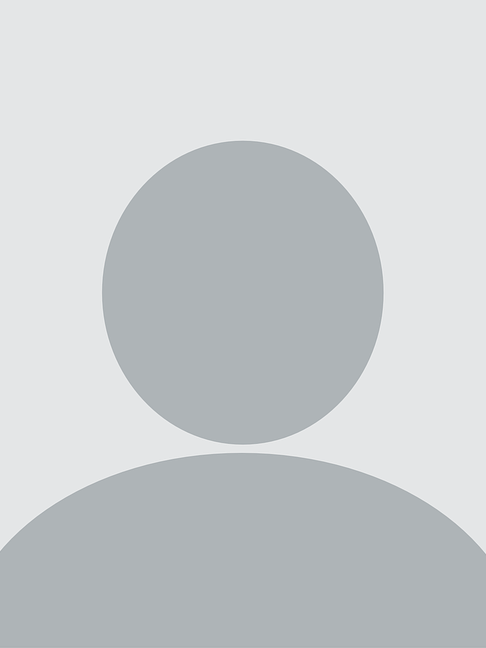 Jenn Anderson
Employment Consultant
jlanderson2@fanshawec.ca
 
Jenn is a Fanshawe College alumnus who has worked in both the private and public sectors. She has over 14 years experience in the administration and accounting field. Jennifer loves to ensure our clients leave with the knowledge, information and skills they require in order to achieve their employment goals.
"Through hard work and determination I believe that anyone can achieve their dreams."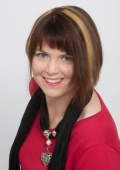 Maura Brisbane
Resource and Information Officer  
m_brisbane@fanshawec.ca
 
Maura is a Fanshawe College Alumni who has previously worked both in the private and public sectors. As a Resource and Information Officer she provides assistance to individuals to find and access information about career selection, training and employment opportunities as well as related community resources within London and area. Maura prides herself on being committed to the appreciation of diversity in the workplace and in society; experienced in working with clients from various backgrounds.
Jessica Burkholder-Paola
Employment Consultant
j_burkholder@fanshawec.ca
 
During her university career, Jessica found her calling to be an Employment Consultant while volunteering to help fellow students develop their resumes. After completing her BA in Psychology at Western, Jessica continued her education by completing a 2-year diploma program in Career and Work Counselling at George Brown College. Through her work at the Conestoga Career Centre, she has demonstrated her dedication to continuous learning, flexibility, and ability to calmly coach clients with mixed expectations and needs. Utilizing her years of experience in Customer Service and Career Coaching, Jessica will provide encouragement and mindfulness to assist clients in achieving their unique career goals. As an Employment Consultant, Jessica's calm and gentle demeanour, dependability, and personable nature will assist in empowering clients.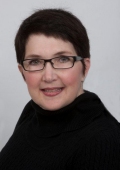 Debra Curtis
Employment Consultant
dcurtis@fanshawec.ca
 
Fortunate to work in a helping field for over 20 years, Debra has worked as a rehabilitation consultant, IT course and curriculum designer, program developer, and literacy practitioner. Deb enjoys teaching, training and technology. A bit of a geek, and curious by nature, Deb's creative approach and interest in data help others discover new possibilities. Compassionate, knowledgeable, and solutions-driven, Deb encourages clients to remain open to unique and ever-changing education and employment opportunities.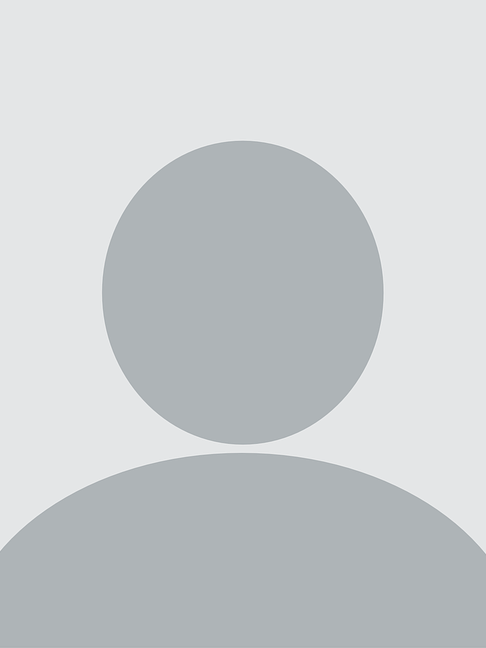 Roya Ghasemi
Data Entry Clerk
rghasemi@fanshawec.ca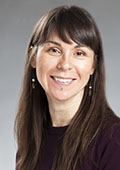 Sheila Larocque
Employment Consultant
slarocque@fanshawec.ca
 
Sheila has dedicated her career to helping adults achieve goals in independence, education and employment. She began her career after graduating from the University of Waterloo by supporting adults in an independent living environment. Sheila then transitioned into teaching English as a Second Language internationally, and when she returned home, she joined Fanshawe College as a Literacy and Basic Skills educator. Since 2013, Sheila has been working as an Employment Consultant with Community Employment Services. She readily admits that this place feels like home to her, and she is frequently heard saying, "I love my job."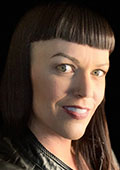 Leanne Mayer
Employment Consultant
lmayer@fanshawec.ca
 
Employment Consulting has always been a natural passion for Leanne.  Following the completion of the Career Development Practitioner Certificate at Conestoga College in 2006, she has gained significant experience as an Employment Consultant within Employment Ontario programs, as well as within the private sector.  She has extensive experience working with persons with disabilities, newcomers and individuals re-entering the workforce following extended absences. 
Empowering clients to make forward strides is key to personal philosophy.   Her natural networking ability, passion for helping people and empathic demeanour enables her to effortlessly relationship build with both clients and employers.  She has an innate ability to motivate her clients, resulting in the clarification and achievement of their goals. 
Additionally, she has had first-hand experience with career change, having started her career in Corrections, following the completion of a Human Services Diploma from Northern College. Winning The President's Distinguished Part-Time Staff Award in 2019, which honours an individual who has made an exceptional contribution within the College and the community, was a long-held dream finally realized.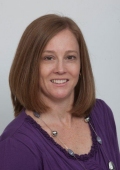 Denise Moniz
Customer Service Representative
djmoniz@fanshawec.ca
 
Denise Moniz is a Fanshawe College Alumni and the Program Assistant at Community Employment Services. She possesses over 20 years' experience in the Office Administration field. She is the Queen of CaMS and knowledgeable of the Employment Ontario guidelines. She has a delightful smile and is always willing to assist staff with her expertise. She has excellent organization and communication skills and her attention to detail are an asset to the program.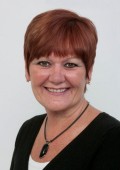 Darlene O'Neill
Director, Employment and Student Entrepreneurial Services
doneill@fanshawec.ca
 
Darlene joined Fanshawe College in 2011. She has served as both the Vice-Chair and the Chair of the Heads of Co-op for Ontario Colleges. She is a Steering Committee Member on the Employment Sector Council London Middlesex. Darlene holds a Bachelor's Degree in Psychology, a Master of Education Degree (Adult Education) and a Career Development Practitioner postgraduate certification. Darlene strives to build and sustain strong partnerships that will enhance the employment experiences for students, alumni, clients and our employer and community partners.
Collyn Osbourne-Sorrell
Resource and Information Officer
cosbournesorrell@fanshawec.ca
 
Collyn brings 15 years of professional and friendly customer service experience, he will greet you with a smile and answer your questions with satisfaction. A graduate of Fanshawe, Collyn is happy to be back at his alma mater giving back to the community and helping others find the same opportunities that he has found in London, Ontario.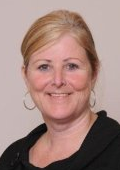 Lisa Rusal
Assistant Manager, Career, Co-op and Community Employment Services
lrusal@fanshawec.ca
 
Lisa joined the CES Fanshawe team in May 2014, with 14 years of experience in managerial roles within the employment services sector. Prior to joining CES, Lisa worked as a Project Manager and Client Services Manager with WIL Employment Connections. She started her career in the financial services sector, working in various capacities and management roles within the Pension Trust division of Canada Trust. Lisa's strengths include her experience with managing teams that are committed to client service excellence and expertise with client information management systems.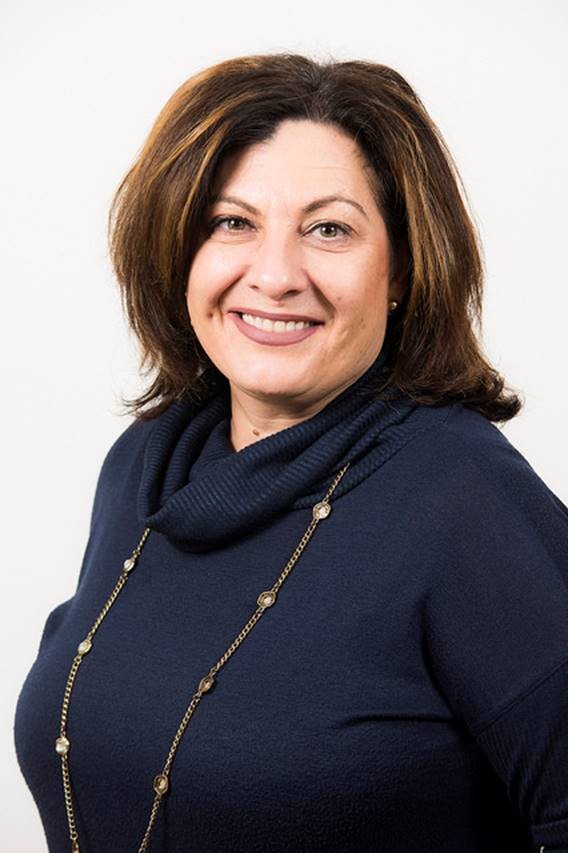 Marg Smith 
Employment Consultant
m_smith2979@FanshaweC.ca
 
Marg Smith is always striving to find the hidden abilities in her clients. Working in the employment sector since 2006, Marg has dedicated her career to helping individuals with disabilities and barriers succeed.  An alumni of Fanshawe College in the Human Resources Program, Marg is dedicated to helping you discover your dream job.  Marg is currently taking additional courses to improve her skills and keep up to date with the ever-changing employment sector.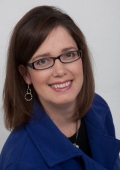 Leanne Thorne
Employment Consultant
lthorne@fanshawec.ca
 
As an Employment Consultant with Community Employment Services, Leanne has over 20 years' experience in education and the employment sector. Her previous background includes working with people with disabilities, injured workers and career changers. Leanne is a graduate of the Child and Youth Worker Diploma from Fanshawe and earned her BA from the University of Guelph. Her knowledge, combined with her compassionate and patient nature supports her desire to empower people looking for work.
Have questions?
We're here to help!