Friday, March 15, 2019
Image
Image
Picking a favourite dessert can be tough, especially when the line-up is oh so tempting.
You could pick a childhood favourite, a classic recipe, or something adventurous, but how about giving this recipe a try. Buon appetito!
You will need:
1 c. (250 ml) brewed espresso, at room temperature, divided
1/2 c. (125 ml) sweet Marsala wine, divided
3 large egg yolks
1/4 c. granulated sugar
8 oz. mascarpone cheese
3/4 c. (175 ml) 35% cream
20-25 Savoiardi lady fingers (from 7oz. package)
30 g cocoa powder for dusting (optional)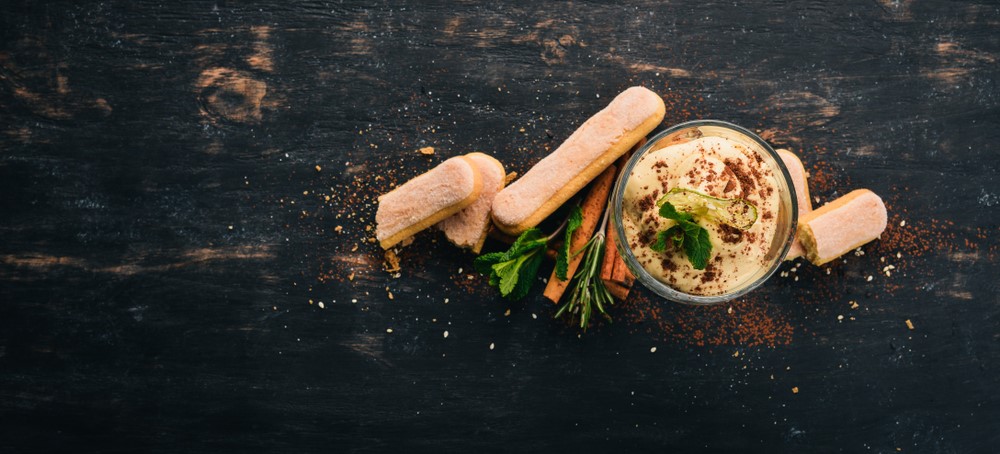 1

  Prepare coffee.

Combine 1/2 c. of espresso with 1/4 c. of Marsala wine in a wide medium bowl.

 
2

  Prepare filling.

Beat egg yolks, 1/4 c. of Marsala and granulated sugar in a bowl set over a saucepan of barely simmering water until tripled in volume, five to eight minutes. Use a whisk or a handheld electric mixer at medium speed. Do not stop beating until removed from the heat.

Remove bowl from heat then beat in mascarpone cheese until just combined.

Whip cream in a bowl until it holds stiff peaks. Once the yolk-mascarpone mixture has cooled a little, gently fold in half of the whipped cream into the yolk-mascarpone mixture, then the remaining half just until fully incorporated.

 
3

  Assemble tiramisu.

Dip half of the lady fingers very quickly into the coffee, and line the bottom of a nine-inch (23cm) square dish. Break a few into pieces to fit them in the dish.

Spoon half of the mascarpone filling over the lady fingers and spread evenly.

Dip the remaining ladyfingers very quickly into the coffee and arrange a second layer over filling.

Spoon the remaining mascarpone mixture over the ladyfingers. Dust with cocoa powder. Cover with plastic wrap and refrigerate for at least six hours.

When ready to serve, dust with cocoa powder. Remove from refrigerator 20 minutes before serving.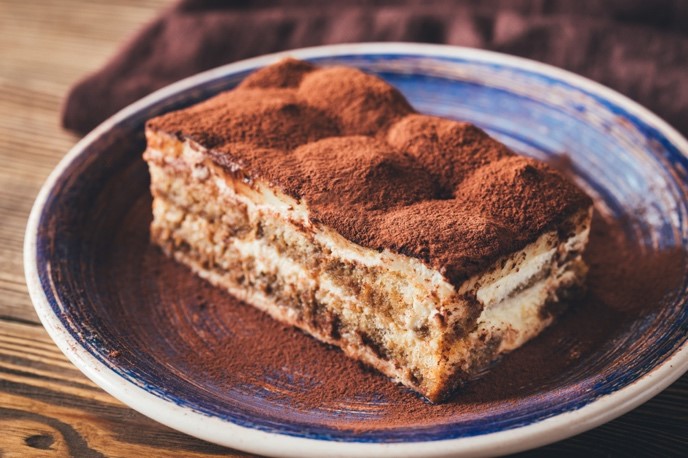 About the expert:
Carmen Barquero–Falkingham is an instructor and technician in Fanshawe's School of Tourism and Hospitality. She is a graduate of Fanshawe's Culinary Management program and has worked in the industry for the last 12 years. Barquero–Falkingham enjoys sharing her enthusiasm and knowledge for baking and cooking with students, helping them to create their own unique desserts to share with others.