Searching for the right job for you
Friday, April 12, 2019
Image
Image
As graduation season approaches, many students find themselves searching for full-time, part-time, or casual jobs. If you're a soon-to-be graduate and find yourself stressing over your job search, here are five steps to make the job search easier. 
5 tips to find employment in London:
Channel your stress – Start your search early, however, cut down your daily visits to job boards, limit this search method to 2 hours a week. Research 5 companies a week more in-depth.
Don't lose perspective – Resumes and cover letters take time. Don't rush through them or try to pack them full. Remember to highlight your key accomplishments, skills, and experiences.
Do your research – it is better to apply well to fewer opportunities than to 'spray' employers with resumes that are not customized to their company culture and needs. Before you apply to jobs that you're interested in, try contacting the company for an informational interview. This allows you to take control of your job search and see if that company is the right fit for you.
Look everywhere – Don't only look only job boards - go to different events at the university/college you attend, in addition to networking events and job fairs. Talk to employers after presentations or events that you attend.
You are not alone – Talk to a mentor or someone you feel comfortable with and ask what tips they may have for you. Practice pitching your skills to a family member, professor, and colleagues to prepare before the interview. Ask them to introduce you to people at companies they know.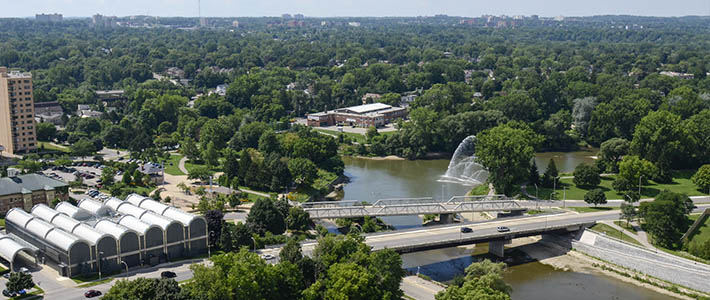 Why work in London?
London is the fifth fastest growing community in Canada and offers big city amenities with a small-town feel. It provides a sense of comfort, community, and there are activities that can keep you busy and engaged. One of the biggest reasons people choose to work in London after graduating is because there are many career progression opportunities available and it's an affordable place to live in. When you are starting a career it's desirable to work and live somewhere where you can save up for a car, a home, or start a family. Enjoy an affordable lifestyle, shorter commute times, and more time to enjoy with friends and family living in London.
London's booming in the following key sectors: manufacturing, tech, food processing, professional services, and health. These sectors have grown over the years and within recent years, the tech and food processing sectors have seen significant growth. The companies in these sectors are looking for both entry level workers to highly skilled, mid-to-senior level employees across a variety of roles.
Online employment resources:
LEDC offers a number of resources that can help jobseekers:
Fanshawe Career Services: The job board is updated daily with new job postings for full-time, part-time, summer, volunteer, and on-campus jobs
Indeed: Job search engine
Knighthunter: London-based job search portal showing only positions in the region with a student jobs feature
London & Area Works: A portal featuring job seeking resources, tips, and a weekly video series featuring hiring employers in the region. This initiative also consists of a job fair held twice annually. The next one is coming up on Tuesday, April 16 from 2-7pm at the Western Fair Metroland Media Agriplex, and another on September 24. There are over 1,900 jobs to discover - more details here.
Remember – be sure to:
Volunteer - volunteer experience/opportunities can help you become a viable candidate
Have goals
Be focused
Use your campus career services
Have a buddy review your resume and cover letter for clarity and accuracy
Work on your interviewing skills – try asking yourself interview questions and recording your responses
Practice – practice makes perfect
About the experts: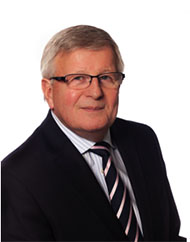 Robert Collins is the Director of Workforce Development at the London Economic Development Corporation and has taken a leading role in the development of a number of collaborative workforce initiatives in London. Robert is active in a number of projects designed to address the anticipated labour market shortages and close the gaps between supply and demand. Robert is an active volunteer and is currently a member of Western University's Senate.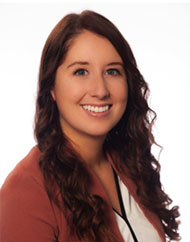 Rachael Luby is the Communications Specialist at the London Economic Development Corporation and is responsible for crafting content that helps share London's story locally, nationally, and globally. Rachael is a graduate of the Social Service Worker ('13) program at Fanshawe College, and is involved as a mentor through the Larry Myny Mentorship Program and a Director on the Alumni Association's Board of Directors.
Information For
Fanshawe's commitment to academic quality and student success is stronger than ever.

In 2018, Ayden Miller (keyboard/synthesizer), Stefan Boulineau (lead vocals) and Cole Wilson (lead guitar) formed their band New Friends while working together in the studio of Fanshawe Music Industry Arts program.