Applications are now open for Fall 2022

Step 1:
Confirm your offer of admission to Fanshawe at ontariocolleges.ca. You must be accepted to a full-time program at Fanshawe College to be eligible to live in the Fanshawe College Residence. Please note that you must allow two business days between confirming your offer and accessing the Residence application.
Step 2:
Login with your Fanshawe College credentials by clicking the blue button "Fanshawec-Student SSO Login". Log in with your WebAdvisor username and password.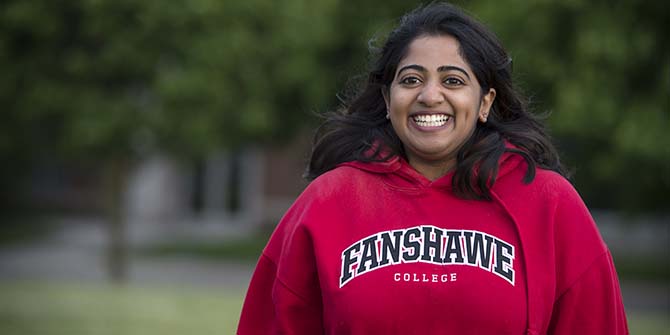 Once you have logged into the Residence Portal, you can begin your Residence Application. If you have any questions or encounter any issues while filling out your application, email us at residenceacceptance@fanshawec.ca with any application questions you may have.
Virtual Tour of Residence