Experiential learning with Riipen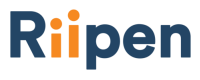 At Fanshawe, we promise every student an experiential learning opportunity through our Signature Innovative Learning Experience. As the world's leading project-based learning platform, Riipen is the perfect tool to expand on that promise.
Riipen connects students and educators with organizations around the world in a project-based experiential learning environment. Faculty have the flexibility to search for their desired learning opportunity and then embed it directly into their curriculum by way of short-term, real-world projects. These projects provide students with industry experience that is invaluable for them when it comes to entering the workforce after graduation. 
Getting involved - Faculty and community partners
If you are interested in getting started with Riipen or learning more, you can visit the Fanshawe School Portal and sign up as either an educator or an employer.
Once registered, you can use resources such as the project library and the courses/internships library to browse previous courses and internship page examples from other Riipen partners. The Riipen Academy also outlines practices for educators and instructions for creating assignments.
Additional info for educators

Steps to getting started:

Join the school portal as an educator. Follow these instructions on how to do so.
Book a call with your dedicated account manager (Sarah Dunnet - sarah.dunnet@riipen.com) to discuss if Riipen is right for you.
You will then be scheduled with one of their onboarding specialists who will go through the platform and help you connect your course with potential employer partners.
Once published to the marketplace, the Customer Delight Team will get to work on sending you recommendations with the best industry partners in our network of over 10K employers.
You will then begin your conversations with employers to decide if they are the right fit. If a good match is made, you will approve the company projects on that platform that you want to pair with students.
The students start working on the projects on a timeline you determine.
Additional info for community partners

Steps to getting started:

Sign up

If you haven't already received an email invitation, please sign up for Riipen through the Fanshawe School Portal link.
As part of the sign-up, you'll be walked through creating both a personal profile and a profile for your company, which you can invite colleagues to.

 

Create a project

To get connected to Fanshawe students, you will need to create a project on Riipen. Your project will be a description of what you would like our students to do for your company.
When you are setting up your account after receiving the email invitation from Riipen, you may already have a draft project started for you! You can check this by going to your dashboard. To publish a project, you will need to click on the project and then click on the "edit" button in the top right corner (pen/paper icon).

 

View available courses or internships

After you've signed up using the access link, you will be able to see all the courses and internships that are currently being offered by Fanshawe College educators under the Fanshawe College portal.

 

Apply to work with a course or internship program

If you see a course or internship page that looks like a good fit, click on "Submit Project" in the top right corner of the posting. This will prompt you to select one of the projects that you have created.
It is also possible to browse courses and internship programs before creating a project. If you see a posting that you're interested in, clicking on "Submit Project" in the top right corner will take you straight to the project wizard to create a new project from scratch.
Contact Us
Fanshawe also has a dedicated Academic Account Manager, Liam Guy. Liam is available to discuss with educators about Riipen, your subject area, any ideas you have or questions about the process. Don't be shy!
Should you need more immediate assistance or have any technical or platform questions, you can contact the Customer Delight Team through the help channel. This can be found in the small orange chatbox on the bottom right corner of any platform page.

Liam Guy - liam.g@riipen.com