Overview
Communication & Professional Practices
The professional home inspector is required, both verbally and in writing, to describe the inspection process and communicate inspection findings to the client. It is imperative that the home inspector be able to communicate clearly and effectively to ensure understanding of an inspection, once conducted. Students in this subject develop their oral and written communication skills, and learn the reporting requirements and proper conduct required of a professional in this industry.
Area of Interest:
Professions & Trades
Course Offerings
Thank you for your interest in this course. At this time, there are no upcoming classes scheduled. New offerings in future terms will appear below so you are encouraged to check back again throughout the year. To inquire about when upcoming classes might be planned, please fill in the form on this page and we will respond shortly.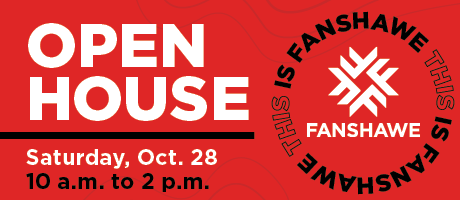 Join Us for Open House
Find out if Fanshawe is the right fit for you at Open House. Explore Fanshawe's campuses, meet faculty and current students, and ask your questions about starting college.
Register for Open House