Overview
Excel Mastery Course Pack
A must-have skill to succeed in business, is the ability to create, edit and manage spreadsheets. Begin with learning how an Excel worksheet is constructed, populated and edited for delivery. Discover how various menu items, commands, settings and processes affects your Excel worksheets. Then, increase efficiency by organizing, displaying and calculating your data into useful information. Identify different types of data and how visually represent and format by using different data tool techniques. Finally, you'll learn a variety of Excel's most powerful features to analyze data quickly and easily. By registering for the course package you will recive a discounted rate over the individual course fees. Course pack includes Introductory, Intermediate and Advanced Excel Mastery. Courses are offered sequentially - you take them one after each other, not at the same time. Please call 519-633-2030 x 30023 to provide your email address to complete your registration. THIS COURSE IS OFFERED THROUGH UGOTCLASS. ACCESS INSTRUCTIONS WILL BE PROVIDED IN AN EMAIL FROM UGOTCLASS.
Area of Interest:
Computers, Design, and Media
Course Offerings
Thank you for your interest in this course. At this time, there are no upcoming classes scheduled. New offerings in future terms will appear below so you are encouraged to check back again throughout the year. To inquire about when upcoming classes might be planned, please fill in the form on this page and we will respond shortly.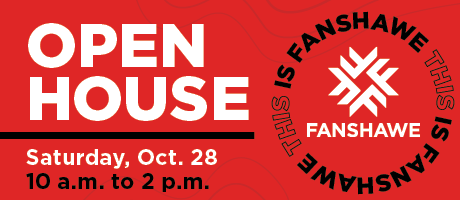 Join Us for Open House
Find out if Fanshawe is the right fit for you at Open House. Explore Fanshawe's campuses, meet faculty and current students, and ask your questions about starting college.
Register for Open House